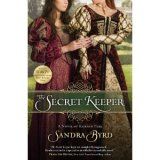 As Juliana St. John learns the secrets of King Henry VIII's court, she faces threats and opposition, learning truths about her own life that will undo everything she holds dear.
Before we revisit with today's author, I want to announce that the winner of the signed copy of
Spring Hope
, by Martha Rogers, is:
sherrinda@ . . .
Congratulations! I'll contact you today for your snail mail address, and we'll get your book to you right away.
I encourage readers to keep commenting and/or subscribe at right (above my list of books) in order to participate in future book give-aways!
Now let's revisit with novelist
Sandra Byrd
, author of
The Secret Keeper: A Novel of Kateryn Parr
(Howard Books, a division of Simon and Schuster, June 2012).
After earning her first rejection at the age of thirteen, bestselling author Sandra Byrd persevered to publish more than three dozen books. Her adult fiction debut,
Let Them Eat Cake
, was a finalist for the Christy Awards as is her first work of historical fiction,
To Die For: A Novel of Anne Boleyn,
which is also listed by Library Journal as one of the best books of 2011.
Sandra's YA fiction has also been recognized within the industry.
Asking for Trouble
, the first in the London Confidential series, was a finalist for the ECPA Medallion of Excellence award.
Sandra is also passionate about helping new writers develop their talent and their work toward traditional or self publication. As such, she has mentored hundreds of new writers and continues to coach dozens to success each year.
Please tell us five random things we might not know about you.
-- I compulsively eat Lemon Heads while writing and have the dental crowns to prove it!
-- The baby in our household is a Havanese/Maltese mix named Brie and all other family members accommodate her needs and wants.
-- I love Jazzercise, and I don't mind wearing those Jane Fonda leggings if the situation calls for it.
-- Although I almost always prefer coffee to tea, my favorite hot drink is a London Fog.
-- I am a proud American, but London is my favorite city in the world.
Please tell us a bit more about the plot of The Secret Keeper.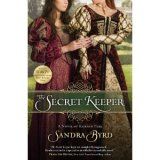 Juliana St. John is the daughter of a prosperous knight. Though her family wants her to marry the son of her father's business partner, circumstances set her on a course toward the court of Henry VIII and his last wife, Kateryn Parr.
Sir Thomas Seymour, uncle of the current heir, Prince Edward, returns to Wiltshire to tie up his concerns with Juliana's father's estate and sees instantly that Juliana would fit into the household of the woman he loves, Kateryn Parr. Her mother agrees to have her placed in Parr's household for "finishing" and Juliana goes, though perhaps reluctantly.
For she knows a secret. She has been given the gift of prophecy, and in one of her visions she has seen Sir Thomas shredding the dress of the king's daughter, the lady Elizabeth, to perilous consequence.
As Juliana learns the secrets of King Henry VIII's court, she faces threats and opposition, learning truths about her own life that will undo everything she holds dear.
What is it about Juliana that will make your readers care about her?
Juliana is a young woman who has been given a rough start in life, but with her wit, her heart, and her sense of humor she perseveres through difficult times. She finds, in the end, that when she gives her life away she actually gains it; by sacrifice she has returned to her what she most wants, but in a manner she could never have expected.
If you were the casting director for the film version of your novel, who would play your lead roles?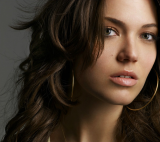 Mandy Moore as Juliana. She has long, dark brown hair and is a beautiful girl, though she doesn't quite know it.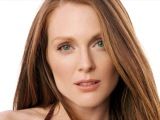 Julianne Moore as Kateryn Parr, a lovely ginger who retained her looks and sass throughout her life.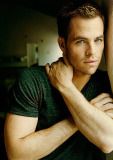 Chris Pine as Jamie. Jamie has dark hair and blue eyes, like many Irishmen, and a handsome scruff, apt for a seaman. :)
What is the last book you read that you would recommend?
I'm currently reading a nonfiction work called,
The Immortal Life of Henrietta Lacks
. It's complicated and makes you think, it's not black and white, and it challenges our society and us as individuals on a number of ethical levels. It also shows how any one life can impact hundreds or hundreds of thousands of others without knowing how or why.
What are you working on now?
I've just completed the third book in the Ladies in Waiting trilogy, titled,
Roses Have Thorns: A Novel of Elizabeth I
, and am looking forward to starting research on my next project!
Where else can readers find you online?
Please visit my website at
www.sandrabyrd.com
or friend me on facebook via the link on my website.
The book is available at fine book stores and for online purchase via the following buttons:
CBD.com
Finally, what question would you like to ask my readers?
What was the last book you recommended to a friend, and why?
Thank you, Sandra, for visiting with us and telling us about your novel.
Readers, Sandra has offered to give a signed copy of her book to the winner of our drawing on Monday, June 11
.
To enter, leave a comment below in answer to Sandra's question, above. "Please enter me" won't get you entered.
Leave your email address, in case you win, like so: trish[at]trishperry[dot]com.
Be sure to check out my interviews with
Cara Putman
and
Maureen Lang
, below. Leave an appropriate comment at the bottom of each post to enter the drawing for a signed copy of the book.
And I'd love it if you'd connect with me on Facebook. Just click on my name at the right of today's post.
Annoying legal disclaimer: drawings void where prohibited; open only to U.S. residents; the odds of winning depend upon the number of participants. See full disclaimer
HERE
.