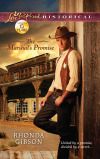 What happens when a US Marshal shoots and kills a Mail order Bride's intended and then promises to take care of her?
Before we revisit with today's author, I want to announce that the winners of the signed copies of
The Midwife's Legacy
, featuring my novella,
Labor of Love
, are:
griperang@ . . .
Cjansma@ . . . and
cj43kleck@ . . .
And the winner of the signed copy of
The Secret Keeper
, by Sandra Byrd, is:
jeanereads@ . . .
Congratulations to all of you! I'll contact you today for your snail mail addresses, and we'll get your books to you right away.
I encourage readers to keep commenting and/or subscribe at right (above my list of books) in order to participate in future book give-aways!
Now let's meet novelist
Rhonda Gibson
, author of
The Marshal's Promise
(Harlequin's Love Inspired Historical, May 2012).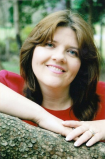 Rhonda Gibson lives in New Mexico with her husband James. She has two children and two beautiful grandchildren.
Reading is something she has enjoyed her whole life and writing stemmed from that love. When she isn't writing or reading, she enjoys gardening, beading and playing with her dog, Sheba. She speaks at conferences and local writing groups.
Rhonda hopes her writing will entertain, encourage and bring others closer to God.
Please tell us five random things we might not know about you.
- I was born in Texas
- I love waterfalls and rainbows
- My favorite job was working as an elementary school librarian
- My least favorite job was hoeing cotton
- I'm allergic to avocados
Oh, man, one of my favorite foods! My condolences.
Please tell us a bit more about the plot of your novel.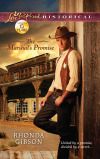 Mail-order bride Rebecca Ramsey arrives in the New Mexico territory full of dreams—but they're shattered when she discovers her intended husband has been killed. If it weren't for U.S. marshal Seth Billings's housekeeping job offer, she'd have nowhere to go. Rebecca loves tending to Seth's home, but the strong and silent lawman is harder to figure out. What secret is he hiding?
Caring for Jesse Cole's would-be bride is the least Seth can do. If it weren't for him, the young man would still be alive. Seth had promised to look after Rebecca—and to keep her safe from Jesse's enemies. Now if only he can keep his heart safe, as well….
What is it about your lead characters that will make your readers care about them?
Both the hero and the heroine have lost family that is close to them. But, Seth takes it personally. He feels that he can not love another because in his profession people he loves die.
If you were the casting director for the film version of your novel, who would play your lead roles?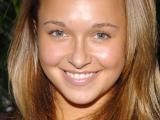 Hayden Panettiere would be Rebecca.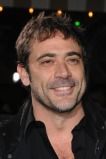 And Jeffery Morgan would be Seth.
Whom do you consider a fascinating fictional character?
Mrs. Jefferies from Emily Brightwell's
Victorian Mystery series
. She is a housekeeper in London who helps solve mysteries.
What is the last book you read that you would recommend?
Short-Straw Bride
by Karen Witemeryer. The book left me wanting to read more by Karen Witmeryer. I loved her characters and wanted the book to continue.
What are you working on now?
I'm working on my third book for Love Inspired Historical
Where else can readers find you online?
www.rhondagibson.net
The book is available at fine book stores and for online purchase via the following buttons:
CBD.com
Finally, what question would you like to ask my readers?
When reading a historical, what kind of hero do you prefer? Outlaw? Lawman? Or Rancher?
Thank you, Rhonda, for visiting with us and telling us about your novel.
Readers, Rhonda has offered to give a signed copy of her book to the winner of our drawing on Monday, June 18
.
To enter, leave a comment below in answer to Rhonda's question, above. "Please enter me" won't get you entered.
Leave your email address, in case you win, like so: trish[at]trishperry[dot]com.
Be sure to check out my interview with
Valerie Comer
, below. Leave an appropriate comment at the bottom of the post to enter the drawing for a copy of the book.
And I'd love it if you'd connect with me on Facebook. Just click on my name at the right of today's post.
Annoying legal disclaimer: drawings void where prohibited; open only to U.S. residents; the odds of winning depend upon the number of participants. See full disclaimer
HERE
.