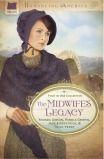 My newest romance has just been released, and I'm celebrating by giving away three signed copies!
My contemporary romance novella,
Labor of Love
, is featured in
The Midwife's Legacy
(Barbour, June 2012), along with historical romances by Jane Kirkpatrick, Rhonda Gibson, and Pamela Griffin.
Labor of Love
's story is the final in the collection and is connected generationally with the previous three stories.
The collection includes these stories:
1858-
A Mother's Cry
, by Jane Kirkpatrick – Midwife and widow Adele Marley always wanted a child but not the way that Polly came into her life. When Polly's mother died at childbirth—a delivery Adele presided over—she saved the child, and Polly's father left her in Adele's care. Adele writes into a journal procedures and wisdom and how her faith is formed by being a midwife, to pass along to Polly one day.
When Adele catches the eye of widower Jerome Jensen, the brother of one of Adele's pregnant mothers, things change. Jerome's a good man, a banker, used to getting what he likes and he's fallen hard for Adele. She's not sure she wants to give up the freedom she has of running her small Wisconsin farm and taking care of her patients with fifteen-year-old Polly by her side. But Jerome is persistent.
Will she commit to a husband the way she commits to her midwife patients? Or will the draw of her calling to bring new life into the world bring her all the love that she needs?
1860-
The Midwife's Apprentice
, by Rhonda Gibson – The hardest thing seventeen-year-old Polly Schultz has ever had to do was join the wagon train that will take her out west away from the only mother she's ever known. Thankfully she has her mother's journal and is grateful that she can write her own notes and thoughts about midwifery and the trip to Oregon within its pages. She knows she's been trained to be a midwife but still thinks of herself as the midwife's apprentice.
As they journey along the Oregon Trail, Gordon Baker takes an interest in Polly and the work she does for one of the mothers soon to give birth. With her quick temper and her fear of him leaving her, like her father did, Gordon isn't sure Polly will be a good minister's wife, but he thinks he'd like to give her a chance. Polly finds confidence in her calling and love with Gordon along the Oregon Trail.
But will her temper and fears keep her from the man she loves when they get to the end of their journey?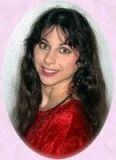 1905-
Birth of a Dream,
by Pamela Griffin – Christiana often assists her midwife mother (Polly's daughter), but when her mother leaves to deliver papers her absentminded papa left behind and needs for The Lewis and Clark Exposition in Portland, Christiana must deliver a baby alone. When his stepmother goes into labor, Noah Cafferty seeks her midwife but finds only Christiana, a girl of seventeen. He's leery of her aid but intrigued by her determination. She proves she has pluck and successfully delivers the baby.
Noah's interest in her grows, and he takes her to the Exposition. Christiana comes to love Noah, a witty journalist, but is distressed that he shares the views of his editor, who decries women working outside the home. She's no active suffragist but doesn't consider midwifery work. It's her godly calling and she's now confident in the role, in part thanks to the wise words in the journal of her ancestors, which she also adds to.
She issues a challenge—if the mothers consent, he'll go with Christiana on check-up rounds, only to talk with them and see how necessary midwives still are. Sensing a story, he agrees. What results are eye-openers for both: he sees how perfect Christiana is in the role. She finds another side to Noah, when he's plunged into the unexpected task of caring for twins while she delivers a baby.
Despite the birth of their city into a progressive era, can Noah shed his old-world views and make Christiana's dream happen, to take her as both his wife and a midwife?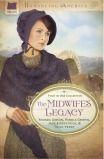 And
Labor of Love,
a contemporary romance: Kendra Silverstone has been certain of her calling to be a midwife as long as she can remember. Whether aiding in childbirth at the Williamette Valley Hospital Center or in the privacy of a family home, she feels God's loving hand in her work.
But when a local doctor campaigns aggressively against midwifery at the same time one of Kendra's mothers experiences the loss of her newborn, she finds her confidence shaken. She starts to reconsider her life's work and question her reading of God's guidance.
Kendra's blossoming romance with carpenter Steven Nichols provides a bright light in her circumstances, not only because of his supportive, nurturing love, but because of the journal he finds while repairing and refinishing an antique desk passed down to Kendra through the years.
Will the guidance and blessings provided through Adele Marley's words be enough to convince Kendra of God's will for her life?
I plan to give away three signed copies of The Midwife's Legacy on Monday, June 11. Only readers who comment here will be entered. But
"please enter me" won't get you entered.
Please share with us, in the comment section below, what you think about midwifery. Would you ever use a midwife? Have you had any experience with midwifery?
Also, if you mention
The Midwife's Legacy
or this post anywhere else online (Facebook, Twitter, your own blog, etc.), mention the site address, and I'll show my appreciation by entering your name in the drawing a second time.
Leave your email address, in case you win, like so: trish[at]trishperry[dot]com.
And check out the other exciting Inspirational fiction releasing this month:
Lily (Song of the River)
by
Diane Ashley
and
Aaron McCarver
-- Desperate for financial independence, Lily Anderson has embarked upon a riverboat venture. Will she learn to trust God's leading or head into disaster? Lily's partner, Blake Matthews, is initially stymied, then smitten by the Mississippi miss. Can he anchor her heart, or will Lily fall for another man's wiles? (Historical from
Barbour
).
A Promise for Miriam
by
Vannetta Chapman
-- Miriam King loves the children of Pebble Creek and is content teaching in the one room schoolhouse, then Gabe Miller steps into her life and everything changes. (Contemporary Romance from
Harvest House
).
Sophie's Daughters Trilogy
by
Mary Connealy
-- The little girls from Petticoat Ranch are all grown up with love stories of their own...you didn't think Sophie's Daughters would grow up to be quiet little things, did you? (Historical Romance from
Barbour
).
Love in Disguise
by
Carol Cox
-- When Ellie Moore wins a job as an undercover Pinkerton operative, she finds that playing a part in real life is far different than acting out a role onstage. Will the man who captures her heart still care for her when he learns the woman he's fallen in love with doesn't exist? (Historical Romance from
Bethany House
).
A Dream of His Own
by
Gail Gaymer Martin
-- Quinn O'Neill feels to blame for his family's death and longs to release the guilt he feels, and when he meets Ava Darnell life takes a positive turn as he helps Ava earn his trust...but suspicion nearly undermines their relationship while he perseveres to encourage Ava to have faith that dreams of healing and family just might become reality. (Contemporary Romance from
Love Inspired
).
End of the Trail
by
Vickie McDonough
-- Brooks Morgan won Raven Creek Ranch in a poker game, but when he goes to claim what's his, he finds a woman with a shotgun living in his house-and she claims she isn't leaving. (Historical Romance from
River North (Moody Publishers
).
Proof
by
Jordyn Redwood
-- What does a victim do when DNA testing sets a guilty criminal free? (Medical Suspense from
Kregel
).
Walks Alone
by
Sandi G. Rog
-- A Cheyenne warrior bent on vengeance. A pioneer woman bent on fulfilling a dream. Until their paths collide. (Romance from
White-Fire Publishing
).
The Hidden Life
by
Adina Senft
-- An Amish spinster finds love where she had given up hope in the second book of the Amish Quilt trilogy. (Contemporary from
Faith Words (Hachette
).
Winning the Widow's Heart
by
Sherri Shackelford
-- When Texas Ranger Jack Elder stormed the isolated Kansas homestead, he expected to find a band of outlaws. Instead, the only occupant is a heavily pregnant woman-and she's just gone into labor. A loner uneasy with emotion, Jack helps deliver widow Elizabeth Cole's baby girl and can't get back on the trail fast enough. The robber and murderer he's after killed one of Jack's own, and he vows to catch the man. But when he returns to check on Elizabeth and her little one, he discovers that she may hold the key to his unsettled past-and his hoped-for future. (Historical Romance from
Love Inspired
).
Double Exposure
by
Susan Sleeman
--When photographer Jennie Buchanan unknowingly captures a drug-cartel meeting on film and the cartel tries to kill her, her ex-boyfriend risks everything to expose the truth-about the drug smugglers, the past and the future together he still wants. (Romantic Suspense from
Love Inspired
).
The Director's Cut
by
Janice Thompson
-- Full of the humor and crazy family dynamics Janice Thompson fans have come to love, this colorful story gives you an inside look at Hollywood and a healthy dose of romance. (Contemporary Romance from
Revell
).
Short-Straw Bride
by
Karen Witemeyer
-- All he ever cared about were his brothers and his land, but when a good deed goes awry, Travis Archer is stuck with a bride who endangers both. (Historical Romance from
Bethany House)
.
Happy reading!