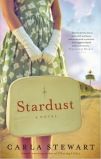 An East Texas widow sets her dreams on running the Stardust Tourist Court, but when her dead husband's mistress arrives with a child in tow and polio strikes, her dreams are crippled.
Before we revisit with today's author, I want to announce that the winner of the signed copy of
Hannah's Joy
, by Marta Perry, is:
crazi.swans@ . . .
The winner of
The Homesteader's Sweetheart
, by Lacy Williams, is:
rosemcnana@ . . .
And the winner of
Traveler's Rest
, by Ann Tatlock, is:
k527@ . . .
Congratulations! I'll contact you all for your snail mail addresses, and we'll get your book to you right away.
I encourage readers to keep commenting and/or subscribe at right (above my list of books) in order to participate in future book give-aways!
Now let's revisit with novelist
Carla Stewart
, author of
Stardust
(FaithWords, May 2012).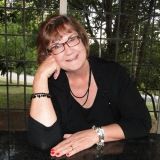 Carla Stewart's writing reflects her passion for times gone by. She's an alumnus of the Guideposts Writer's Workshop, a two-time winner of the ACFW Genesis contest. Her debut novel
Chasing Lilacs
was the 2011 trophy winner at OWFI (Oklahoma Writers Federation Inc.) and a 2011 finalist for the Oklahoma Book Award.
Broken Wings
was a 2012 Oklahoma Book Award finalist.
Carla believes in Jesus, the power of the written word, and a good cup of coffee. She and her husband have four adult sons and delight in the adventures of their six grandchildren. Her desire is to take readers to that place in their hearts called "home."
Please tell us five random things we might not know about you.
-- My husband and I will celebrate our 40th wedding anniversary this month!
-- My miniature dachshund, Zelda, is my muse and writing companion.
-- I'm not afraid of snakes or lizards, but I can't stand salamanders.
-- As a teen, I rode a Trailways bus from Oklahoma to California by myself.
-- I'm a huge Statler Brother fan and have been to their concerts in four different states.
Some day I'd like to hear more about the unpleasantness of salamanders. That actually sounds like an obscure book title: The Unpleasantness of Salamanders.
Please tell us a bit more about the plot of Stardust
.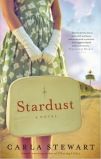 Shortly after burying her unfaithful husband, Georgia Payton inherits the derelict Stardust Tourist Court from a distant relative. Faced with opposition from the aunt who raised her and others in the town, Georgia breathes new life into the cottages.
The guests who arrive, though, aren't what Georgia expects: her gin-loving mother-in-law; her dead husband's mistress; an attractive drifter who's tired of the endless road; and an aging Vaudeville entertainer with a disturbing link to Georgia's past. Dreams of a new life are crippled amid the havoc.
Georgia's only hope is that she can find the courage to forgive those who've betrayed her, the grace to shelter those who need her, and the moxie to face the future. One thing is certain: under the flickering neon of the STARDUST, none of their lives will ever be the same.
I love the sound of this book, Carla. What is it about Georgia Payton that will make your readers care about her?
Georgia was abandoned as a child to the care of her aunt, and now her husband has left her for another woman. She's not one to lament over her situation, though. She's headstrong and spunky and determined to make a new life for herself and her daughters. She's generous and struggles to forgive, but for her children and others, she rises above and does the right thing.
If you were the casting director for the film version of your novel, who would play your lead roles?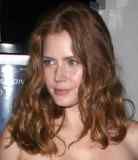 Georgia Payton: Amy Adams with curly hair.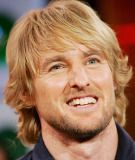 Peter Reese: Owen Wilson – I think he could do a Georgia accent.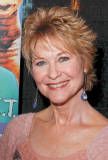 Aunt Cora: Dee Wallace.
Ludi Harper: Viola Davis.
If a novel were published today, based on your life, what would be an appropriate title?
Ack! I'm horrible at titles, but I've always been a glass half-full person and am willing to try new things, so
Rose Colored Glasses
.
Or maybe The Unpleasantness of Salamanders?
What is the last book you read that you would recommend?
Thunder and Rain
by Charles Martin. He's one of the best at mining the emotions and pulling the reader along with enough mystery so you have to finish the book. I love all of his books!
What are you working on now?
I just turned in
Sweet Dreams
(2013), a novel set in 1963. Two close-knit cousins struggle to fit in at an exclusive Southern charm school, but when they both fall for the same handsome guy, their love for each other is tested. Patsy Cline sings "Crazy" on the radio while the worlds both inside and outside the walls of the charm school begin to crumble. Past secrets and family lies collide with the changing times.
Sweet Dreams
has a flawed cast of characters whose dreams have the power to take them to new heights or tear them all apart.
Where else can readers find you online?
My website:
www.carlastewart.com
Follow me on
Twitter
FaceBook
GoodReads
Pinterest
Stardust Video Trailer
CBD.com
Finally, what question would you like to ask my readers?
In
Stardust
, the guests are not what Georgia expects. What is the most unexpected or surprising thing that has ever happened to you?
Thank you, Carla, for visiting with us and telling us about your novel.
Readers, Carla has offered to give a signed copy of her book to the winner of our drawing on Thursday, May 24
.
To enter, leave a comment below in answer to Carla's question, above. "Please enter me" won't get you entered.
Leave your email address, in case you win, like so: trish[at]trishperry[dot]com.
And I'd love it if you'd connect with me on Facebook. Just click on my name at the right of today's post.
Annoying legal disclaimer: drawings void where prohibited; open only to U.S. residents; the odds of winning depend upon the number of participants. See full disclaimer
HERE
.