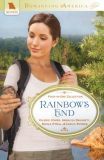 Join a geocaching adventure in the spectacular Lake of the Ozarks wilderness, with cautious Reagan and her quite different friends.
Today we're visiting again with novelist
Cara Putman
, whose latest novella is featured in the collection,
Rainbow's End
(Barbour, May 2012).
Tell us about yourself, Cara
.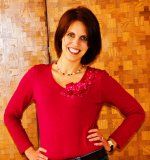 I graduated from high school at sixteen, college at 20, and completed my law degree when I was 27. My writing journey started in 2005 when I decided to write my first novel. Now I have fourteen books published with more on the way.
People say I've accomplished a lot and that I must have life by the proverbial tail. Hardly! I grew up as a homeschooled kid when homeschoolers were misunderstood and oddities. I struggle with balancing my writing and law career, plus being a good mom and wife.
I often fear people won't like my books. I've walked through the deep pain of miscarriage. Really, I'm just like you – I don't have it all together and have gone through tough times. But in His strength, I've discovered a strength I never knew I had. A strength I want you to discover, too. In the end I'm just an ordinary mom who has seen God do some wonderful things as I've been obedient to step into the calling He's led me into.
Please tell us five random things we might not know about you.
--I'm on a grand adventure.
--My husband had enough vacation time to join us! Yippee!
--We spent the weekend in Frankfurt.
--I attended my first medieval tournament.
--And went to a recreation of Roman ruins that is older than many places in the U.S.
Please tell us a bit more about the plot of your novella.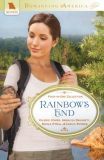 Join a geocaching adventure in the spectacular Lake of the Ozarks wilderness, with Lyssa, the reluctant volunteer whose former nemesis is now her chief sponsor; Madison, a city girl paired with an outdoorsy guy who gets on her very last nerve; Hadley, who doesn't know enough about guys to realize she's met a womanizer; and cautious Reagan, who meets an equally cautious guy.
Will they find the treasure they're looking for ... or something else entirely? '
What is it about Reagan that will make your readers care about her?
Reagan is a woman who knows what she wants and then life throws her a curveball. As a result she has to adjust, and learns that her plans aren't always the best after all. I think many of us have been in that place…one where we have to learn to let go and in a sense see if we can truly trust God with our now and future.
If you were the casting director for the film version of your novella, who would play your lead roles?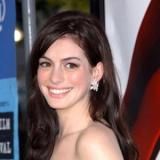 I'd cast Reagan as an Anne Hathaway. She's pretty in a quiet way, with an intense air to her.
For Colton…I think I'd go with Chris O'Donnell. Colton is a no-nonsense kind of guy who likes being outside but also wants to do something meaningful with his life.
If a novel were published today, based on your life, what would be an appropriate title?
The Zany Adventures of the Putman Clan.
What is the last book you read that you would recommend?
I just finished the
The Homesteader's Sweetheart
by my friend Lacy Williams. It was a fun, engaging historical set in 1890s Wyoming. And I'm currently reading
The Widow of Saunders Creek
by Tracey Bateman, a contemporary with a ghost undertone. Very different, but equally good read.
What are you working on now?
Right now, I'm recharging my batteries and waiting to hear on a proposal that is at committee. Praying good things come for that WWII series.
Where else can readers find you online?
Readers can find me many places:
My website:
www.caraputman.com
Facebook
Twitter
Pinterest
My blog:
blog.caraputman.com
I love interacting with readers on all of these platforms.
The book is available at fine book stores and for online purchase via the following buttons:
CBD.com
Finally, what question would you like to ask my readers?
What is your idea of a perfect escape or holiday with your family? Does it involve a nice hotel and pampering? Relaxed side trips to museums? Or do you like interacting with the outdoors?
Thank you, Cara, for visiting with us and telling us about your novel.
Readers, Cara has offered to give a signed copy of her book to the winner of our drawing on Thursday, June 7
.
To enter, leave a comment below in answer to Cara's question, above. "Please enter me" won't get you entered.
Leave your email address, in case you win, like so: trish[at]trishperry[dot]com.
And I'd love it if you'd connect with me on Facebook. Just click on my name at the right of today's post.
Annoying legal disclaimer: drawings void where prohibited; open only to U.S. residents; the odds of winning depend upon the number of participants. See full disclaimer
HERE
.