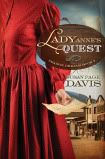 In her quest for a lost heir, Lady Anne finds love.
Before we revisit with today's author, I want to announce that the winner of the signed copy of
Hiding in Plain Sight
, by Amy Wallace, is:
emreilly303@ . . .
Congratulations! I'll contact you today for your snail mail address, and we'll get your book to you right away.
I encourage readers to keep commenting and/or subscribe at right (above my list of books) in order to participate in future book give-aways!
Now let's revisit with
Susan Page Davis
, author of
Lady Anne's Quest
(Barbour Publishing, April 2012).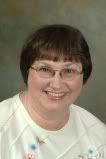 Susan Page Davis is the author of forty published novels. Prairie Dreams is her new series from Barbour Publishing. A Maine native, Susan now lives in Kentucky with her husband, Jim. She's a past winner of the Carol Award and the Inspirational Readers' Choice Contest.
Please tell us five random things we might not know about you.
--I collect antique tea and coffee tins.
--I was born on Memorial Day.
--In my high school and college days, I appeared in the plays
The Mouse that Roared, The Happy Journey to Trenton and Camden,
and
Murder in the Cathedral
.
--I just signed a contract for a new book in the Patchwork Mystery series—book #26!
--There's a fox hanging around our place—I think he chases the squirrels. I've seen him several times from my study window.
Congrats on the new book contract!
Please tell us a bit more about the plot of Lady Anne's Quest.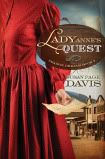 Lady Anne believes her prayers are answered and she's at last found her long lost uncle. Unwilling to let her meet him on her own, Dan Adams accompanies her to her uncle's ranch. But both are convinced the man claiming to be her uncle is an impostor. They decide to continue the search for the new Earl of Stoneford.
But now the swindler is on their trail, hoping to steal Uncle David's inheritance. Dan has his hands full trying to protect Anne, but he finds he must guard his heart just as carefully. Even though he's good at keeping her safe, he knows he'll never convince Anne to become a farmer's wife in Oregon when she has her sights set on returning to her home in England. But as Anne's quest becomes even more difficult—and dangerous—she begins to see Dan differently. Will she soon be envisioning a new life in America?
What is it about Lady Anne that will make your readers care about her?
She's vulnerable, but she's finding new strength. Anne's quest involves something much bigger than her own future. The estate in England supports many people, and she sees it as a duty of love to find her uncle and bring him back.
If you were the casting director for the film version of your novel, who would play your lead roles?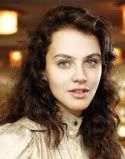 Maybe Jessica Findlay, who plays Lady Sybil Crawley on
Downton Abbey
.
What would you say has been the greatest challenge to your writing life that you've faced recently?
Family happenings. You usually can't time them for when it's convenient. I've had to miss some family events because of my writing schedule.
What is the last book you read that you would recommend?
I enjoyed Sandra Robbins's
Shattered Identity
, from Love Inspired Suspense. The setting on Okracoke Island was new to me, and the villain's motivation made sense, so I appreciated that.
What are you working on now?
Cowgirl Trail
, part of the Texas Trails series, also released this month. I'm working on more Texas books, and also will be writing a couple of new mysteries this year.
Where else can readers find you online?
My daughter keeps a FaceBook page for me, but you can learn most about me on my website:
www.susanpagedavis.com
.
The book is available at fine book stores and for purchase online through the following buttons:
CBD.com
Finally, what question would you like to ask my readers?
Lady Anne had to travel with very few clothes. How light could you travel if you had to? Could you honestly take a trip of several weeks and carry everything necessary in one bag on the horse with you?
Thank you, Susan, for visiting with us and telling us about your novel.
Readers, Susan has offered to give a signed copy of her book to the winner of our drawing on Thursday, April 26.
To enter, leave a comment below in answer to Susan's question, above. "Please enter me" won't get you entered.
Leave your email address, in case you win, like so: trish[at]trishperry[dot]com.
Be sure to check out my interview with
Bonnie Calhoun
, below. Leave an appropriate comment at the bottom of her post to enter the drawing for a signed copy of the book.
And I'd love it if you'd connect with me on Facebook. Just click on my name at the right of today's post.
Annoying legal disclaimer: drawings void where prohibited; open only to U.S. residents; the odds of winning depend upon the number of participants. See full disclaimer
HERE
.