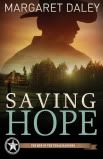 When busting a human trafficking ring turns ugly for Texas Ranger Wyatt Sheridan, are his lawman skills and faith enough to save those he loves?
Before we revisit with today's author, I want to announce that the winner of the signed copy of
Cooking the Books
, by Bonnie Calhoun, is:
artist4christ@ . . .
Congratulations! I'll contact you today for your snail mail address, and we'll get your book to you right away.
I encourage readers to keep commenting and/or subscribe at right (above my list of books) in order to participate in future book give-aways!
Now let's revisit with
Margaret Daley
, author of
Saving Hope
(Abingdon, March 2012).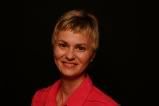 Margaret Daley, an award-winning author of eighty-two books, has been married for over forty years and is a firm believer in romance and love.
When she isn't traveling, she's writing love stories, often with a suspense thread and corralling her three cats that think they rule her household.
Please tell us five random things we might not know about you.
--My least favorite housekeeping chore is dusting. It seems like it is back only an hour later.
--I have three cats--all strays that showed up on my doorstep. Now we have cats that hang out in our backyard. I think they know we're suckers for animals.
--I've gone scuba diving before, but I prefer snorkeling unless the ocean is really rough.
--I was a cheerleader in high school. I still like to cheer on people as an adult.
--This summer I got to see a volcano erupting on an island that my ship passed by. It was at night and beautiful to watch in the dark with the lava flowing yellow/orange/red down the mountain. Thankfully no one lived near it.
What a terrific experience that must have been, Margaret! I'd love to hear more about that.
And I can testify to your cheerleader persona. Readers, Margaret's consideration for other people is one reason she was elected to the office of President of the American Christian Fiction Writers organization this year. She's gracious in sharing her time with other writers.
Please tell us a bit more about the plot of Saving Hope.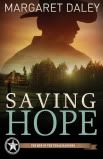 When a teenager goes missing from the Beacon of Hope School, Texas Ranger Wyatt Sheridan and school director Kate Winslow are forced into a dangerous struggle against a human trafficking organization.
But the battle brings dire consequences as Wyatt's daughter is terrorized and Kate is kidnapped.
Now it's personal, and Wyatt finds both his faith and investigative skills challenged as he fights to discover the mastermind behind the ring before evil destroys everyone he loves.
What is it about Wyatt that will make your readers care about him?
Wyatt Sheridan is a single dad who is trying to do his best to raise his teenage daughter who is fourteen and going through her "rebellious" stage.
If you were the casting director for the film version of your novel, who would play your lead roles?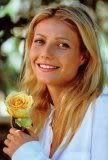 Gwyneth Paltrow for Kate.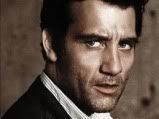 Clive Owens for Wyatt.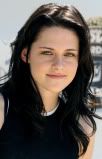 And Kristen Stewart for Rose.
What would you say has been the greatest challenge to your writing life that you've faced recently?
Myself--I say yes too many times. I need to learn to say no, but I want to do so many things and only have so much time in the day.
What is the last book you read that you would recommend?
For Such a Time as This
by Ginny Aiken. It will be out in August. I enjoyed the characters and their trials, humor and successes.
What are you working on now?
I just finished writing the fourth book in my Guardians, Inc Series for Love Inspired Suspense called
Christmas Stalking
(out in November 2012).
Where else can readers find you online?
www.margaretdaley.com
The book is available at fine book stores and for purchase online through the following buttons:
CBD.com
Finally, what question would you like to ask my readers?
What was a scary incident in your childhood that taught you to be cautious?
Thank you, Margaret, for visiting with us and telling us about your novel.
Readers, Margaret has offered to give a signed copy of her book to the winner of our drawing on Monday, April 30.
To enter, leave a comment below in answer to Margaret's question, above. "Please enter me" won't get you entered.
Leave your email address, in case you win, like so: trish[at]trishperry[dot]com.
Be sure to check out my interview with
Susan Page Davis
, below. Leave an appropriate comment at the bottom of her post to enter the drawing for a signed copy of the book.
And I'd love it if you'd connect with me on Facebook. Just click on my name at the right of today's post.
Annoying legal disclaimer: drawings void where prohibited; open only to U.S. residents; the odds of winning depend upon the number of participants. See full disclaimer
HERE
.