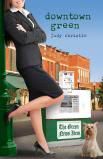 Downtown Green, the fifth novel in the Green series, tells of the ongoing adventures of a big-city journalist who winds up running a smalltown newspaper in Green, Louisiana.
Before we talk with today's author, I want to announce that the winner of the signed copy of
A Wedding Transpires on Mackinac Island
, by Cara Putman, is:
johudd@ . . .
Congratulations! I'll contact you today for your snail mail address, and we'll get your book to you right away.
I encourage readers to keep commenting and/or subscribe at right (above my list of books) in order to participate in future book give-aways!
Now let's visit with
Judy Christie
, author of
Downtown Green
(Abingdon Press, March 2012).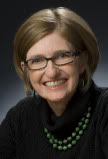 Author Judy Christie writes Southern stories from her home in North Louisiana, where she likes to chat from her vintage green Kitchen Couch and read in the porch swing. A longtime journalist, she's kept a diary since she was nine and still has all of them.
In addition to the Green series, she's the author of the novel
Wreath
and the Hurry Less Worry Less nonfiction series.
Please tell us five random things we might not know about you.
-- A monkey once chased me on a residential street in North Louisiana.
-- I had lunch at the White House with Nancy Reagan.
-- Looking for antiques with peeling paint in flea markets is a favorite way to spend a day.
-- I've run two marathons (26.2 miles) and plan to run a half-marathon in Seattle in June.
-- My journalism career started in elementary school, where I was editor of
The Barret Banner
.
The juxtaposition of those first two items is hilarious, Judy. Nothing like being kept humble, eh?
Please tell us a bit more about the plot of Downtown Green.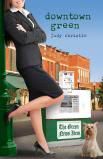 Downtown Green
is about a smalltown newspaper owner who never gives up on quirky Green, Louisiana. When a highway bypass threatens to kill downtown, Lois -- with help from beloved Green residents -- agrees to renovate the quaint Bayou Freez Drive-In and runs into one challenge after another. Things are never calm when Lois Barker Craig gets involved. This is the fifth novel set in the fictional town of Green.
What is it about Lois that will make your readers care about her?
Lois Barker Craig is a smart, uncertain problem-solver. She wants to enjoy life – and she's always in the middle of things, growing and learning along the way. She doesn't have everything figured out, and I hope readers will enjoy watching her seek answers to life's questions, with laughs along the way.
If you were the casting director for the film version of your novel, who would play your lead roles?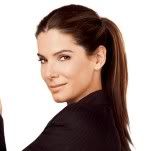 Sandra Bullock as Lois Barker Craig.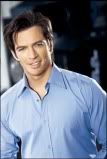 And Harry Connick Jr. as Chris Craig.
What would you say has been the greatest challenge to your writing life that you've faced recently?
How hard it is to maintain the discipline of sitting down at the computer and writing. There are many distractions, from chatting with friends to wandering around Twitter and Facebook. My agent told me from the beginning to guard my writing time, and I try to live by that advice.
I hear you! I'm at a day job now, and I feel I never used my free time as well as I could have before I started this part of my writing life! I'm very eager for the Lord to open my calendar back up for me! You're smart to be aware of where you spend your time.
What is the last book you read that you would recommend?
The Keeper
by Suzanne Woods Fisher. This is a wonderfully written Amish novel with a great character named Roman, a traveling beekeeper. The characters and setting drew me in.
What are you working on now?
In addition to introducing readers to
Downtown Green
, I'm launching Hurry Less Worry Less for Moms.
Where else can readers find you online?
I love to visit with readers at
Facebook
and
Twitter
. For free weekly tips on how to slow down and enjoy each day:
Hurry Less Worry Less
.
The book is available at fine book stores and for purchase online through the following buttons:
CBD.com
Finally, what question would you like to ask my readers?
What do you think makes a small town appealing? Would you like to live in a small town?
Thanks, Judy, for visiting with us and telling us about your novel.
Readers, Judy has offered to give a signed copy of her book to the winner of our drawing on Monday, April 16.
To enter, leave a comment below in answer to Judy's question, above. "Please enter me" won't get you entered.
Leave your email address, in case you win, like so: trish[at]trishperry[dot]com.
Be sure to check out my interview with
Jennifer AlLee
, below. Leave an appropriate comment at the bottom of her post to enter the drawing for a signed copy of the book.
And I'd love it if you'd connect with me on Facebook. Just click on my name at the right of today's post.
Annoying legal disclaimer: drawings void where prohibited; open only to U.S. residents; the odds of winning depend upon the number of participants. See full disclaimer
HERE
.