Sometimes, the end of the road is just the beginning.
Before we talk with today's author, I want to announce that the winner of the signed copy of
Prophet
, by R.J. Larson, is:
ashley.vanburen@ . . .
Congratulations! I'll contact you today for your snail mail address, and we'll get your book to you right away.
I encourage readers to keep commenting and/or subscribe at right (above my list of books) in order to participate in future book give-aways!
Now let's visit with
Jennifer AlLee
, author of
The Mother Road
(Abingdon Press, April 2012).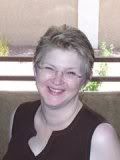 Jennifer AlLee believes the most important thing a woman can do is discover her identity in God – a theme that carries throughout her stories. She's done extensive freelance work for Concordia Publishing House, including skits, Bible activity pages, and over 100 contributions to their popular My Devotions series.
Her previous novels are
The Love of His Brother
, (Five Star, November 2007) and
The Pastor's Wife
(Abingdon Press, February 2010). Her upcoming novel is
A Wild Goose Chase Christmas
(November 2012) from Abingdon Press.
Please tell us five random things we might not know about you.
-- I lived above a mortuary in Hollywood, California for the first 10 years of my life.
-- When I was two years old, my Chihuahua saved my life.
-- I took one year of Naval Jr. ROTC in high school (I was NOT very good at it).
-- I have always wanted to own a horse, but never have.
-- My not-so-secret dream is to be a musical theater performer. I'd be happy just to be in the chorus!
I'm always delighted by how many of my author friends sound like novel characters themselves when I read these five random items.
Please tell us a bit more about the plot of The Mother Road.
Within the course of a week, marriage expert Natalie Marino is dumped by her husband, receives an urgent call home from her father, and discovers her estranged sister, Lindsay, is pregnant. A road trip on Route 66 may not help, but it sure couldn't hurt.
Or so Natalie thinks, until Lindsay's boyfriend starts stalking them. Will their trip down the Mother Road bring the two sisters closer, or turn out to be the biggest wrong turn of their lives?
What is it about Natalie that will make your readers care about her?
Natalie is a woman whose whole life falls apart in a matter of days. When her husband announces he wants a divorce, he's not just ending their marriage, he's undermining her career. She feels she has nothing left of the life she knew. I think we've all been at that point at some time in our lives… when there is nowhere to turn, nothing to do, but cling to God.
If you were the casting director for the film version of your novel, who would play your lead roles?
This is a great question, because I actually "cast" all my books when I start writing them. It helps me to have a picture of the characters in my head. Here's my entire dream cast: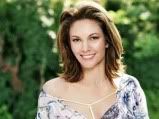 Natalie - Diane Lane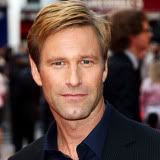 Tony (Natalie's soon-to-be ex) – Aaron Eckhart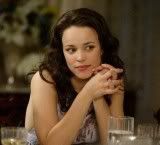 Lindsay - Rachel McAdams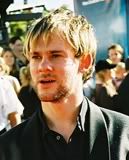 Ben (Lindsay's boyfriend) – Dominic Monaghan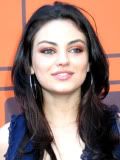 Jade (Natalie's assistant) – Mila Kunis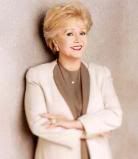 Natalie's Mom – Debbie Reynolds
Natalie's Dad – Victor Garber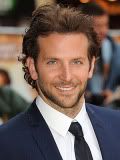 Adam (Natalie's new friend in Beaumont) – Bradley Cooper
What would you say has been the greatest challenge to your writing life that you've faced recently?
Probably the fact that I'm between contracts. I don't do well without a deadline. If I have a set goal, then I'm fine. I'd rather be running like a mad woman with my hair on fire than meandering.
I completely identify. When a writer has a contract, she just has to make the time. Otherwise, it's too easy to let everything else take top priority.
What is the last book you read that you would recommend?
Dry as Rain
by Gina Holmes. Gina has a gift of putting you right inside the character's head. This book is particularly impressive because it's written entirely from a man's point of view. From the first page, I never thought about the fact that a woman wrote it, I was just swept up in this man's story. It's a very honest look at how a marriage can slowly fall apart over the years, one misunderstanding at a time, but it's also full of hope. Just fabulous!
What are you working on now?
I have several proposals out right now, but as I said, I'm in that dreaded limbo stage between contracts. One project I'm excited about is the re-release of my first book,
The Love of His Brother
, as an eBook. I'm in the process of having the rights revert back to me, and once that's done, I can move forward.
Where else can readers find you online?
I'm all over the place!
My website –
www.jenniferallee.com
My blog -
jenniferallee.blogspot.com
The Inkwell Inspirations blog -
www.inkwellinspirations.com
Facebook -
www.facebook.com/Author.Jennifer.AlLee
Twitter -
twitter.com/JenniferAlLee
The book is available at fine book stores and for purchase online through the following buttons:
CBD.com
Finally, what question would you like to ask my readers?
With the advent of blogs and Twitter, it seems that people prefer their reading in smaller chunks. I'd love to ask your readers what they think about that... Do you enjoy shorter books? Long books with shorter chapters? Or does length have no bearing, as long as the story is good?
Thanks so much, Trish. I had a great time sharing with you and your readers!
Thanks, Jennifer, for visiting with us and telling us about your novel.
Readers, Jennifer has offered to give a signed copy of her book to the winner of our drawing on Thursday, April 12.
To enter, leave a comment below in answer to Jennifer's question, above. "Please enter me" won't get you entered.
Leave your email address, in case you win, like so: trish[at]trishperry[dot]com.
Be sure to check out my interview with
Cara Putman
, below. Leave an appropriate comment at the bottom of her post to enter the drawing for a signed copy of the book.
And I'd love it if you'd connect with me on Facebook. Just click on my name at the right of today's post.
Annoying legal disclaimer: drawings void where prohibited; open only to U.S. residents; the odds of winning depend upon the number of participants. See full disclaimer
HERE
.
Finally, take a look at some of the terrific Inspirational fiction releasing this month!
Race Against Time
by
Christy Barritt
-- Were it not for her cop neighbor, widowed mother Madison Jacobs would be dead. Thankfully, Detective Brody Philips interrupts an attempt on her life in the nick of time. But the would-be killer hasn't given up, and each tick of the clock brings the madman closer to finishing what he started. Brady vows to catch the serial killer plaguing the sleepy Virginia town...especially when he realizes the danger has followed him from the big city. With everyone around him at risk, it'll take everything Brody's got to do his duty and keep Madison and her son safe. (Romantic Suspense from
Love Inspired
).
Always the Designer, Never the Bride
by
Sandra D. Bricker
-- It's taken Audrey Regan years to establish herself as a wedding dress designer, and to date she's been roped into creating dresses for nine of her girlfriends. Request #10 follows her vow to "Just say no!" and comes from her very best friend. She can hardly turn Carly down! Audrey arrives in Atlanta early to perform all of her maid-of-honor duties along with final fittings for a one-of-a-kind dress. But Carly's wedding is nothing short of an event, complete with Prince Charming, and the festivities make Audrey question whether there's a prince of her own anywhere in her future (Contemporary Romance from
Abingdon Press
).
A Love Rekindled
by
Margaret Daley
-- Zane Davidson and Kim Walters were sweethearts years ago, but he betrayed her love. Now he's the only one who can help Kim rebuild her family. Can their love be rekindled? (Contemporary Romance from
Love Inspired
).
Cowgirl Trail
by
Susan Page Davis
-- When a rancher's cowboys go on strike, his daughter enlists her girlfriends to help her finish the roundup and cattle drive. (Historical from
River North (Moody)
).
Lady Anne's Quest
by
Susan Page Davis
-- Lady Anne must give her uncle important news--but somebody wants to stop her. (Historical from
Barbour
).
The Chase
by
DiAnn Mills
-- To FBI Special Agent Tigo Harris, it's a cold case, but to writer Kariss Walker it's a story that she has to write despite the danger. (Romantic Suspense from
Zondervan
).
A Wedding Transpires on Mackinac Island
by
Cara Putman
-- Mackinac Island is accessible only by ferry or small plane. Its laid back pace, sans cars, is the perfect place to recover from hurt—unless the injury occurred there. As Alanna Stone tries to reconcile past to present she discovers her future lies in learning to listen to God. (Romantic Mystery from
Barbour
).
Brush of Angel's Wing
by
Ruth Reid
-- Rachel and Jordan's feelings for each other are hostile at first, but angelic intervention helps the two discover peace . . . and perhaps love. (Contemporary Romance from
Thomas Nelson
).
The Quakers of New Garden
by
Jennifer Hudson Taylor,
Claire Sanders, Anne E. Shrock, Sussette Williams -- Four Quaker women face challenges of the heart. Ruth hesitates to give her bridegroom a third chance at love. Underground Railroad worker Deborah meets a bounty hunter. Leah tries to turn a marriage of convenience into a marriage of love. Christian Jaidon falls for Quaker Catherine. Will love endure in their hearts and lives? (Historical Romance from
Barbour
).
The Discovery
by
Dan Walsh
-- The Discovery is a richly woven novel filled with romance, suspense and intrigue that explores the incredible sacrifices that must be made to forge the love of a lifetime. (Historical from
Revell
).
Need You Now
by
Beth Wiseman
-- Experience a family's triumphant defeat over lies, betrayal, and loss while still clinging to the One who matters most. (Women's Fiction from
Thomas Nelson
).
Happy reading!