The Titanic sank but those saved struggled not just to survive but to live again in this story of one ship, two families, and three generations.
Before we talk with today's author, I want to announce that the winner of the signed copy of
Downfall
, by Terri Blackstock, is:
jchoppes@ . . .
Congratulations! I'll contact you today for your snail mail address, and we'll get your book to you right away.
I encourage readers to keep commenting and/or subscribe at right (above my list of books) in order to participate in future book give-aways!
Now let's revisit novelist
Yvonne Lehman
, author of
Hearts that Survive – A Novel of the Titanic
(Abingdon, March 2012).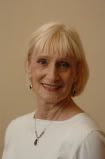 Yvonne Lehman is an award-winning, best-selling author of more than 3,000,000 copies of her books sold. She founded and directed the Blue Ridge Mountains Christian Writers Conference for 25 years and now directs the Blue Ridge "Autumn in the Mountains" Novelist Retreat held annually in October at Ridgecrest/LifeWay Conference Center in NC. She mentors students for the Jerry Jenkins' Christian Writers Guild. She earned her Master's Degree in English Literature from Western Carolina University and has taught English and Creative Writing on the college level.
Her recent publications include
Aloha Brides
(Barbour, a collection of three historical Hawaii novels),
A Knight to Remember
(Heartsong, April 2012), the second in a series set in Washington DC, and
Let it Snow
(Heartsong, December 2012), third in the DC series.
Hearts that Survive
is her 50th novel.
Good grief, fifty! Amazing. Please tell us five random things we might not know about you.
--You might not know that I had breast cancer in 2003.
--I took my pastor-son and fun-daughter to Israel in 2004.
--I was taken to Paris by my fun-daughter in 2007.
--I had no book contract or prospects at all in 2010 which might have meant my career was over.
--I never liked cats but now have one sleeping at this moment under my feet and I'm trying to figure out how I accepted her and she took over my life and my house.
Your list shows how unpredictable life can be--quite a few twists and turns there for you! Please tell us a bit more about the plot of Hearts that Survive.
The ship of dreams vanished, disappeared as it sank into the sea. In its place emerged a nightmare. The sinking of the "unsinkable" Titanic was not the end of the story for the 2207 passengers, plus the crew. It was the beginning of an unforgettable event that changed history, changed culture. There were only a few hundred saved in the 20 lifeboats. Not only were hundreds and hundreds of souls lost that night, but the event touched people throughout the world. Each person had family, friends, acquaintances and their lives too were touched and changed.
Some may want to compare this story with the book and award-winning movie
Titanic
, as I did when beginning this project. There is no comparison however. That is their story. This is mine and my desire, hope and prayer is that my readers enjoy this book, find it entertaining and filled with events and characters that come alive in their hearts and minds, and know what it means for a heart to survive.
What is it about your lead characters that will make your readers care about them?
My readers might care about them because they are like people around us, some we label as noble or cowards, those lovable or unlikable, giving or selfish. The story is populated with those like us and make us wonder how we would behave in the situations faced by these people as they read the three divisions of the novel--the before, during, and after the sinking of that ship called the greatest ever built and then became known as one of the greatest tragedies.
If you were the casting director for the film version of your novel, who would play your lead roles?
If I were the director for the film version I'd find the most difficult role to cast would be Craven because he is an enigma. Since there is the movie
Titanic
, I think it would be great if Leonardo Decaprio were to play him. Craven is entirely different from the young man Jack in the movie. Now that Decaprio is older, I think it would be wonderful to watch him play the mature role of Craven and it would be a terrific challenge for him to convince an audience he is not Jack, but Craven.
What fun! I'd love to see that performance.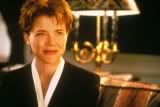 Caroline would be someone like Annette Bening in
The American President
who was very likeable and yet a strong, independent person. Lydia is the most beautiful blue-eyed blonde in the world, so we'd have auditions.
Please share with us one quote that either inspires you or simply amuses you as you go about your efforts as a writer.
A recent quote that I wrote down and put above my desk where I can see it is, "The task before me is not as great as the power behind me." This was said by Jane Derrick who is teaching a Bible study from the book of Acts at The Cove (Billy Graham Training Center) that I'm attending once a week through March.
What is the last book you read that you would recommend?
During the month of December I was reading Love Inspired Christmas novels to find out what kind of stories LI was publishing. Then I needed to read eight novels to judge for the RITA awards. I've just started a Harlan Coben novel that interests me because of his style and the story. I rarely read non-fiction except along with my Bible reading/studies. I've almost finished with
Mere Christianity
. Heard about it for decades but only recently began reading it. I will read it again and again. This is filled with words from an intelligent, creative mind and offers a depth of thought on religion, faith, etc.
What are you working on now?
What I'm working on now is
Let it Snow
. The finished novel is due at Heartsong the first of April. I'm also working on promotion for my Titanic novel. In February I'll be a Mentor at the Writing for the Soul Conference in Denver, and will teach at Christian Devotions Bootcamp held at The Cove in NC. Am also finalizing plans for the October Novel Retreat. After
Let it Snow
, I plan to write another mainstream to follow the Titanic novel. It too is based on true events and is a WWII story.
Where else can readers find you online?
I'm on facebook but rarely go there. I have a website I rarely go to:
www.yvonnelehman.com
, and occasionally write a blog for
Christiansread.com
.
The book can be purchased at fine book stores and online via the following buttons:
CBD.com
Finally, what question would you like to ask my readers?
I'd like to ask two questions of your readers. I will probably ask this one on the TWV2 writers loop.
One, how do you define the combination of craft and creativity in your writing. I'm blogging about this on Novel Rocket in March or April.
Two, if you're writing a novel, why don't you join us at the Novel Retreat October 14-17? Faculty is Deborah Raney, Lynette Eason, Ray Blackston, Janet Roller, Ann Tatlock, Yvonne Lehman, and I'm in process of acquiring one or two others. Yvonnelehman3@gmail.com
Thank you, Yvonne, for visiting with us and telling us about your novel.
Readers, Yvonne has offered to give a signed copy of her book to the winner of our drawing on Thursday, March 15.
To enter, leave a comment below in answer to Yvonne's question, above. "Please enter me" won't get you entered.
Leave your email address, in case you win, like so: trish[at]trishperry[dot]com.
Be sure to check out my interviews with
Stephanie Grace Whitson
and
Carrie Turansky
, below. Leave an appropriate comment at the bottom of each post to enter the drawing for a signed copy of the book.
And I'd love it if you'd connect with me on Facebook. Just click on my name at the right of today's post.
Annoying legal disclaimer: drawings void where prohibited; open only to U.S. residents; the odds of winning depend upon the number of participants. See full disclaimer
HERE
.