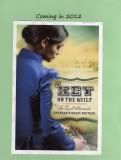 Together, three women form an unlikely friendship that takes them to the end of themselves and, ultimately on a journey that proves prison walls can neither frustrate God's plans nor keep love out.
Before we talk with today's author, I want to announce that the winner of the signed copy of
The Hope of Shridula
, by Kay Strom, is:
mac262@ . . .
Congratulations! I'll contact you today for your snail mail address, and we'll get your book to you right away.
I encourage readers to keep commenting and/or subscribe at right (above my list of books) in order to participate in future book give-aways!
Now let's revisit novelist
Stephanie Grace Whitson
, author of
The Key on the Quilt
(Barbour Publishing, March 2012).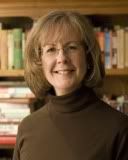 Stephanie Grace Whitson began playing with imaginary friends (i.e., writing fiction) when an abandoned pioneer cemetery near the Whitson's country home provided not only a hands-on history lesson for her four home schooled children, but also a topic of personal study. That story became her first novel, resulted in a three-book contract, and put her on the ECPA best-seller list. She's been a finalist for the Christy Award twice and is working on book #23.
In no particular order, Stephanie enjoys being Yaya (grandma), riding her motorcycle named Kitty, and quilting. She's in graduate school pursuing her master's degree in history and hopes someday to spend a summer in Paris, her favorite city on the planet.
Please tell us five random things we might not know about you.
--I love blackberry pie.
--I'm an introvert.
--Robert the Bruce gave Drum Castle in Scotland to one of my ancestors.
--I am a cancer survivor.
--I am a lifetime member of the National Sod House Society.
How cool to know that about your ancestry!
Please tell us a bit more about the plot of The Key on the Quilt.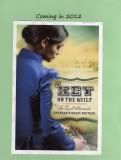 Ellen McKenna is a devoted wife, but when her sheriff husband, Ian, accepts an appointment as a prison warden, her trust and devotion are challenged.
Mamie Dawson once offered herself to God as a foreign missionary. She has moments where she doesn't quite appreciate the "foreign land" where God sent her. It's only two miles south of town and it looks like a castle from a distance … but, still. And why doesn't Martin Underhill see that their friendship is just that—friendship.
Jane Prescott is broken in spirit and feels like God has abandoned her. She's also hiding a startling secret, and resists Dr. Max Zimmer's stubborn faith in her. And God. A courthouse steps quilt with a brass key sewn to the middle block eventually reveals Jane's secret, offering hope and solidifying friendships and a future for three women brought together in an unlikely setting.
What is it about your lead characters that will make your readers care about them?
The opening line of the book. "If it wasn't for the occasional night when he tried to kill her, Owen wouldn't be a bad husband."
If you were the casting director for the film version of your novel, who would play your lead roles?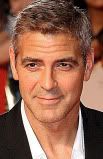 I realized something about myself this past week when I perused the results of the Oscars and watched a summary of the red carpet. My knowledge of actors and actresses is truly outdated. I didn't know who half the people were on that red carpet. So I'm going to respectfully decline this one, because the actresses and actors I know by name are too old to play the part. Although I will say that George Clooney would be a perfect Dr. Max Zimmer.
Please share with us one quote that either inspires you or simply amuses you as you go about your efforts as a writer.
"I only write when I'm inspired, and I make sure I'm inspired every day at 9 a.m." (Peter DeVries)
What is the last book you read that you would recommend?
I just re-read
Washington's Lady
by Nancy Moser for my fiction book club. I love that book. It took me into George and Martha's lives in a way that made me appreciate what it meant when the founding fathers pledged their lives, their fortunes, and their sacred honor in that grand experiment. Those aren't just grand words, they were grim realities for the men who made that pledge. It reminded me of just how much they sacrificed, and it made me appreciate Martha Washington and admire her personally for all that she endured in life. I was newly amazed at what everyday life was like and what warfare was like. The Revolution went on for years. Wives spent winters in military camps with their husbands. It's so unique to anything we know today. I've been to Mt. Vernon, but now that I've read that book, I'd like to go back.
What are you working on now?
Book two in The Quilt Chronicles,
The Shadow on the Quilt.
A woman snips a name off of a signature quilt, leaving the shadow of that name. She has to learn to deal with that name overshadowing her life.
Where else can readers find you online?
My website:
www.stephaniewhitson.com
My blog:
www.footnotesfromhistory.blogspot.com
My Facebook page:
Facebook
My email: Stephanie@stephaniewhitson.com
The book can be purchased at fine book stores and online via the following buttons:
CBD.com
Finally, what question would you like to ask my readers?
What is the main reason that you take time out of your busy life to read? What does Christian fiction provide for you that makes it worth your time? What book met that need most recently for you? How?
Thank you, Stephanie, for visiting with us and telling us about your novel.
Readers, Stephanie has offered to give a signed copy of her book to the winner of our drawing on Monday, March 12.
To enter, leave a comment below in answer to Stephanie's question, above. "Please enter me" won't get you entered.
Leave your email address, in case you win, like so: trish[at]trishperry[dot]com.
Be sure to check out my interviews with
Terri Blackstock
and
Carrie Turansky
, below. Leave an appropriate comment at the bottom of each post to enter the drawing for a signed copy of the book.
And I'd love it if you'd connect with me on Facebook. Just click on my name at the right of today's post.
Annoying legal disclaimer: drawings void where prohibited; open only to U.S. residents; the odds of winning depend upon the number of participants. See full disclaimer
HERE
.