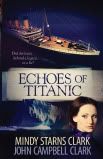 Echoes of Titanic combines a fascinating tale of modern-day corporate intrigue with the deeply moving story of Titanic's fateful voyage.
Before we talk with today's authors, I want to announce that the winner of the signed copy of
Special Delivery
, by Kathi Macias, is:
mitzi_wanham@ . . .
Congratulations! I'll contact you today for your snail mail address, and we'll get your book to you right away.
I encourage readers to keep commenting and/or subscribe at right (above my list of books) in order to participate in future book give-aways!
Now let's meet
Mindy and John Clark
, authors of
Echoes of Titanic
(Harvest House Publishers, March 2012).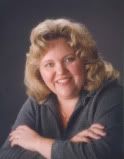 Mindy Starns Clark is the award-winning author of 19 books, both fiction and nonfiction, including the #1 bestseller
The Amish Midwife
(co-written with Leslie Gould) and the popular
The House That Cleans Itself
.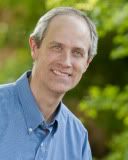 John Campbell Clark is an attorney and CPA who works in the Christian nonprofit field. Married to Mindy for 23 years, he has served as her brainstorming partner, research facilitator, and first reader for each of her books. A lifelong Titanic buff, he was thrilled to coauthor with her on
Echoes of Titanic
.
John and Mindy have two daughters, both currently in college, and live near Valley Forge, Pennsylvania, with their shih tzu, Belle.
Please tell us five random things we might not know about you.
Mindy:
--I grew up in a house that had a fireman's pole.
--One of my favorite jobs was with a music company, where I recorded the sing-along vocal tracks for their line of female karaoke songs.
--I once broke an arm and a leg…playing tennis.
--Before I became a novelist, I worked as an "Entertainer to Seniors," performing a mix of music and comedy at senior centers, nursing homes, and retirement communities.
--When I came back from classes after my first day of college, it was to find that my car had rolled down a hill, across a field, and up into a tree. (Being from Louisiana, which is very flat, I didn't know to leave the car in gear when parking it.)
John:
--I met my wife on the first day of college, when she came looking for people to help get her car out of a tree.
--My summer job all through high school was as a lifeguard and camp counselor.
--When I was first starting out in my career, I worked in the World Trade Center.
--I've been to 48 states (just Alaska and South Dakota to go!)
--I've been to 10 World Series games.
I'm sure you've both heard this before, but that "meet cute" belongs in a novel!
Please tell us a bit more about the plot of Echoes of the Titanic.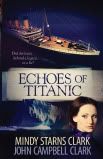 Kelsey Tate's great-grandmother Adele endured the sinking of Titanic and made it safely to America, where she not only survived but thrived. Several generations later, Kelsey is a rising star at the firm Adele helped to establish nearly 100 years ago.
Now facing a hostile takeover, the firm's origins are challenged when new facts emerge about Adele's actions on Titanic's tragic last night. Kelsey tries to defend the company and the great-grandmother she has long admired, but the stakes are raised when a co-worker is found dead in the office—and police won't say if it's murder or suicide.
Forced to seek help from Cole Thornton, a man Kelsey once loved—and lost, thanks to her success-at-all-costs mentality—she pursues mysteries both past and present. Aided by Cole and strengthened by the faith she'd all but forgotten in her climb up the corporate ladder, Kelsey races to defend her family legacy, her livelihood, and ultimately her life.
What is it about Kelsey that will make your readers care about her?
Kelsey Tate is smart, funny, and likeable. She's also driven and ambitious and has made a lot of mistakes in her climb up the corporate ladder. I think what makes her so appealing in this story is that she's forced to confront those mistakes right off the bat and grapple with matters of humility and grace.
Five years ago, she unscrupulously out-maneuvered her boyfriend in a business deal, and it destroyed the relationship. Now she's forced to go to him for help. Watching Kelsey come to terms with her missteps and her own worst tendencies is very gratifying. It's also fun to see her rediscover her long-forgotten faith and try to rekindle the relationship she once destroyed through her own selfish actions.
If you were the casting director for the film version of your novel, who would play your lead roles?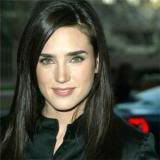 Let's see. Kelsey would be played by a 32-year-old Jennifer Connelly-type.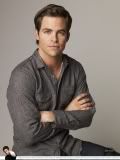 For Cole, maybe Chris Pine.
Please share with us one quote that either inspires you or simply amuses you as you go about your efforts as a writer.
"Your worship of Him is more important than your ministry for Him." Wish I knew who said it! I keep it posted at my desk.
What is the last book you read that you would recommend?
In nonfiction, we both love Malcolm Gladwell and highly recommend
Blink
and
Outliers
. In fiction, Mindy is a huge fan of the
The Hunger Games
Trilogy. She finally got John to read the first one, and now he's eager to go see the movie—and to start reading the second.
They're definitely addicting stories!
What are you working on now?
Mindy: I'm having a blast writing a new mystery series with supermodel Kim Alexis. The first book in the series,
Beauty to Die For
, will be coming out this summer.
John: It's back to my "day job" for now, though of course I will continue to assist Mindy with her other books. If the right project came along, I would also happily pull out the pen (i.e. keyboard) again and start working away. Writing Echoes of Titanic was such a great experience, I hope to co-author again in the future.
Where else can readers find you online?
My websites are
www.mindystarnsclark.com
and
www.morefrommindy.com
, and I blog at
www.thehousethatcleansitself.com
and at
www.amishreader.com
.
The book can be purchased at fine book stores and online via the following buttons:
CBD.com
Finally, what question would you like to ask my readers?
I've been doing a lot of co-authoring lately and really enjoying it, so I'd like to ask about that. Are they any more or less likely to buy a book that has two authors? If a favorite author co-writes a book, are they resistant to embrace it or eager to see how it differs from that author's regular fare? And so on.
Thank you, Mindy and John, for visiting with us and telling us about your novel.
Readers, Mindy and John have offered to give a signed copy of their book to the winner of our drawing on Monday, April 1.
To enter, leave a comment below in answer to Mindy's question, above. "Please enter me" won't get you entered.
Leave your email address, in case you win, like so: trish[at]trishperry[dot]com.
And I'd love it if you'd connect with me on Facebook. Just click on my name at the right of today's post.
Annoying legal disclaimer: drawings void where prohibited; open only to U.S. residents; the odds of winning depend upon the number of participants. See full disclaimer
HERE
.