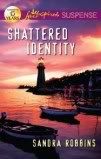 The clues in an old diary lead a young man and woman to search for answers to a twenty-five-year-old mystery, but someone is determined some secrets will stay buried forever.
Today we're visiting with novelist
Sandra Robbins
, author of
Shattered Identity
(Love Inspired Suspense, February, 2012).
Sandra Robbins and her husband live in the small college town where she grew up. Until a few years ago she was working as an elementary school principal, but God opened the door for her to become a full-time writer. Her books have been finalists in the Daphne du Maurier Contest for excellence in mystery writing, the Gayle Wilson Award of Excellence, the Holt Medallion, and the ACFW Carol Award.
Sandra enjoys writing romance novels in two genres—suspense and historical.
Shattered Identity
is the second in a three book Love Inspired Suspense series set on Ocracoke Island. Her first book in the Harvest House series Smoky Mountain Dreams releases in August.
Please tell us five random things we might not know about you.
--I've recently become hooked on playing Words with Friends online.
--I love to cook, but I don't enjoy washing dishes.
--I'm so thankful I got to see Yul Brynner perform onstage in
The King and I
.
--Monte Carlo is one of my favorite places I've visited.
--I still grieve for my Yorkshire terrier who died three years ago.
Oh, Sandra, I'm trying very hard not to play a single hand of Words with Friends. I don't know anyone who has played once and walked away...
Please tell us a bit more about the plot of Shattered Identity.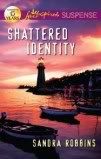 Someone—with a very personal motive—has it out for Lisa Wade, Ocracoke Island's sheriff's dispatcher. She was viciously attacked, her home was ransacked and one very precious possession was stolen.
Deputy Sheriff Scott Michaels plans to stay close until the culprit is caught…but that means involving Lisa in the investigation. And her assistance may cause more trouble for Lisa when she finds clues in a journal to a deadly mystery.
As Lisa and Scott cross dangerous territory, they inch closer to the truth—and to each other. But lurking in the shadows is a killer determined to keep some secrets buried forever.
What is it about Scott Michaels that will make your readers care about him?
Scott Michaels has only recently been reunited with the family he was abducted from when he was a child. As he struggles to make up for the lost years, he must also face the memory of the military missions he has experienced and the men who didn't come home. He knows he's falling in love with Lisa, but he doesn't want to expose her to the nightmare of his life.
If you were the casting director for the film version of your novel, who would play your lead roles?
Josh Lucas would play Scott Michaels.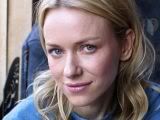 And Naomi Watts would play Lisa Wade.
Recently a friend gave me a book that provides links to online music meant to accompany the story at specific points in the plot,. I thought that was an interesting idea. If you were to choose a song to be played somewhere within your story, what song would it be?
It would probably be a children's song like
All the Pretty Little Horses
when Lisa is reading her mother's journal and thinking about her mother who died when Lisa was three years old.
What is the last book you read that you would recommend?
Organized Grime
. This is the third in Christy Barritt's Squeaky Clean Series. For readers who haven't been introduced to her heroine Gabby St. Claire, they're in for a treat. Gabby cleans up crime scenes, but she also knows how to clean up the scum of the earth.
I enjoy Christy's series, too!
What are you working on now?
I am working on
Mountain Homecoming
, the second book in my historical romance series Smoky Mountain Dreams from Harvest House Publishers. The first book
Angel of the Cove
releases in August, and
Mountain Homecoming
releases next year.
Where else can readers find you online?
My website is
sandrarobbins.net
, and I also write with three other authors on
www.theborrowedbook.blogspot.com
The book can be found in fine bookstores and can be purchased online via these buttons:
CBD.com
Finally, what question would you like to ask my readers?
I was an avid reader of Nancy Drew books when I was growing up, and my favorite was
The Password to Larkspur Lane
. What was your favorite book when you were a child?
Thank you, Sandra, for visiting with us and telling us about your novel.
Readers, Sandra has offered to give a signed copy of her book to the winner of our drawing on Thursday, February 16.
To enter, leave a comment below in answer to Sandra's question, above. "Please enter me" won't get you entered.
Leave your email address, in case you win, like so: trish[at]trishperry[dot]com.
Be sure to check out my interview with
Veronica Heley
, below. Leave an appropriate comment at the bottom of her post to enter the drawing for a signed copy of her book.
And I'd love it if you'd connect with me on Facebook. Just click on my name at the right of today's post.
Annoying legal disclaimer: drawings void where prohibited; open only to U.S. residents; the odds of winning depend upon the number of participants. See full disclaimer
HERE
.