Suddenly living in Idaho Territory, Shannon longs for her southern roots in Virginia. And she's determined not to lose her heart to the rough and tumble Wells Fargo driver, Matthew. But love stakes its claim. Will her heart survive?
Before we talk with today's author, I want to announce that the winner of the signed copy of
False Report
, by Veronica Heley, is:
cbus.blogger@ . . .
Congratulations! I'll contact you today for your snail mail address, and we'll get your book to you right away.
I encourage readers to keep commenting and/or subscribe at right (above my list of books) in order to participate in future book give-aways!
Now let's revisit novelist
Robin Lee Hatcher
, author of
Heart of Gold
(Women of Faith Fiction, Thomas Nelson, February 2012).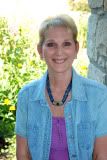 Best-selling novelist Robin Lee Hatcher is known for her heartwarming and emotionally charged stories of faith, courage, and love. She discovered her vocation after many years of reading everything she could put her hands on, including the backs of cereal boxes and ketchup bottles.
The winner of the Idahope Writer of the Year Award, the Christy Award for Excellence in Christian Fiction, two RITA Awards, two RT Career Achievement Awards, the Carol Award, and the RWA Lifetime Achievement Award, Robin is the author of over 60 novels.
She enjoys being with her family, spending time in the beautiful Idaho outdoors, reading books that make her cry, and watching romantic movies. Her main hobby (when time allows) is knitting, and she has a special love for making prayer shawls.
Robin and her husband make their home on the outskirts of Boise, sharing it with Poppet, the high-maintenance Papillon, and Princess Pinky, the DC (demon cat).
Please tell us five random things we might not know about you.
--I love playing word games on my iPhone.
--My favorite colors are teal and pink.
--Wearing shoes makes my brain hurt.
--Knowing the end of a book or movie in advance doesn't spoil the experience for me.
--I love power naps.
Please tell us a bit more about the plot of Heart of Gold.
Life in Grand Coeur, Idaho, is so different! Back in her beloved Virginia, Shannon Adair loved nursing injured soldiers back to health. But in this rough-and-tumble place where her father has been called to lead the church, she's not sure where she fits in. Then a critically ill woman arrives, and Shannon knows her place at last: to care for this dear woman and ease her pain.
Matthew Dubois is a stagecoach driver through and through. But his widowed sister is dying and he's about to inherit his young nephew. So he takes a job at the Wells, Fargo express office in Grand Coeur until he can find the one thing he needs to get back on the stage: a wife!
What neither of them knows is that someone is at work behind the scenes. Someone who cares for them both, and knows exactly what these two need: each other!
What is it about Shannon and Matthew that will make your readers care about them?
Shannon Adair lived a sheltered and spoiled life in Virginia before the war began. But beneath it all, she cares about people, and little by little, her prejudices and misconceptions fall away in her new home in Idaho Territory. As for Matthew, he loves his sister and nephew and is trying to do what is best for them at the same time he longs to be back driving a coach.
If you were the casting director for the film version of your novel, who would play your lead roles?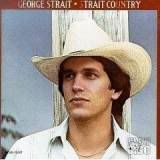 A young George Strait would play Matthew.
Hmm. The photo I used as inspiration for Shannon doesn't remind me of any actress. I will have to leave this answer blank.
Recently a friend gave me a book that provides links to online music meant to accompany the story at specific points in the plot. I thought that was an interesting idea. If you were to choose a song to be played somewhere within your story, what song would it be?
With George Strait as my inspiration for the hero, I think I'll go with
"I Cross My Heart"
by George Strait, from the movie, Pure Country. That song always makes me cry.
What is the last book you read that you would recommend?
The Wednesday Wars
by Gary D. Schmidt. This YA novel made me laugh and laugh even while it broke my heart in places. I have raved and raved about it to anyone who will listen, and everyone who has then read it has done the same. Set during the 1967-1968 school year, the story took me back to my own youth time and again. Don't miss it!
What are you working on now?
I am currently writing the third and final book in the Where the Heart Lives series. It will release in the summer of 2013.
Where else can readers find you online?
Website:
www.robinleehatcher.com
Blog:
blog.robinleehatcher.com
Facebook:
www.facebook.com/robinleehatcher
Twitter: @robinleehatcher
CBD.com
Finally, what question would you like to ask my readers?
Would you ever want someone to write the story of your life if it meant you would become rich and famous at the same time all your secrets would be revealed?
Thank you, Robin, for visiting with us and telling us about your novel.
Readers, Robin has offered to give a signed copy of her book to the winner of our drawing on Monday, February 20.
To enter, leave a comment below in answer to Robin's question, above. "Please enter me" won't get you entered.
Leave your email address, in case you win, like so: trish[at]trishperry[dot]com.
Be sure to check out my interview with
Sandra Robbins
, below. Leave an appropriate comment at the bottom of her post to enter the drawing for a signed copy of her book.
And I'd love it if you'd connect with me on Facebook. Just click on my name at the right of today's post.
Annoying legal disclaimer: drawings void where prohibited; open only to U.S. residents; the odds of winning depend upon the number of participants. See full disclaimer
HERE
.