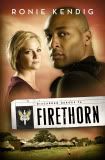 Blown and dismantled, Nightshade is ready to repay the favor.
Before we talk with today's author, I want to announce that the winner of the signed copy of
Death in Dahlonega
, by Deborah Malone, is:
kalea_kane@ . . .
Congratulations! I'll contact you today for your snail mail address, and we'll get your book to you right away.
I encourage readers to keep commenting and/or subscribe at right (above my list of books) in order to participate in future book give-aways!
Now let's revisit novelist
Ronie Kendig
, author of
Firethorn
(Barbour, January 2012). Please tell us five random things we might not know about you, Ronie.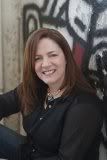 --I am an extremely non-confrontational person, but if I see someone getting bullied or made fun of, the stops come out!
--I love Audrey Hepburn and collected memorabilia with her likeness.
--In middle school, I wanted to be a pastry chef when I grew up—and now, I'm taking cake decorating classes.
--I prefer cats over dogs, yet I have three dogs and no cats.
--Though I love new things and inventions, I am a traditionalist in just about every sense of the word.
Please tell us a bit more about the plot of Firethorn.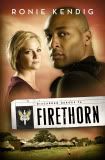 Former Marine and current Nightshade team member Griffin Riddell is comfortable. So comfortable he never sees the set up that lands him in a maximum security prison, charged with murder. How will he ever prove his innocence stuck behind iron bars?
Covert operative Kazi Faron is tasked with reassembling Nightshade—the black ops team someone dissected. Breaking Griffin out of a federal penitentiary amid explosive confusion may turn out to be her last assignment. What will it take to convince the fugitive that whoever set him up has also dissected the Nightshade team?
As Kazi and Griffin race to rescue the others and discover the traitor, love begins to awaken in their hearts. Can a covert operative and the felon she's freed overcome their mutual distrust long enough to save Nightshade? Will anything prepare them for who—or what is coming?
I'd like to share Don Brown's endorsement of
Firethorn
:
With a masterful literary ouch, Ronie Kendig has penned my kind of novel, a sweeping black-ops thriller with edge-of-your-seat action from all over the globe! I just love this book, featuring multiple global settings swirling around a common, exciting storyline. I don't want to give away too much, but Ronie does a great job of offering flawless, action-packed scene changes, from a federal penitentiary in America, to the West Bank of the Jordan, to Cyprus, and from there Uganda, and from there London, Paris, Virginia, Venezuela, Grenwich Village, or on a Coast Guard Cutter near Puerto Rico, all of which makes a master-novel with superb and flawless integration of global scenery, nonstop action, and fascinating characters.
This type of thriller is hard to write, but if you can pull it off, you've got a potential blockbuster on your hands! Ronie Kendig had done just that. FIRETHORN has many moving parts that synchronize together with the beautiful precision of an expensive Rolex watch!
It's my honor to endorse Ronie Kendig's riveting novel, FIRETHORN, with my highest recommendation.
Wow! Quite an endorsement! What is it about your lead characters that will make your readers care about them?
Griffin is a "silent giant" through much of the Discarded Heroes. He has a strength about him that is undeniable, and he's so compelled by his sense of honor and doing what is right, that he has trouble being spontaneous.
Then there's his polar opposite, Kazi/Kacie, who is spontaneous and spunky. The two really have sparks flying from the minute she drags him into an escape from a federal penitentiary.
If you were the casting director for the film version of your novel, who would play your lead roles?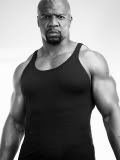 While writing
Firethorn
, I used the image of Terry Crews for most of the story—that is, until my publisher's design house chose a man named "Kunta" for the model. That man is so perfectly representative of
Legend
, who is quiet but firm, mysterious, and enigmatic.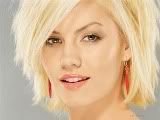 For Kazi, Elisha Cuthbert.
Complete this sentence: If I had known 20 years ago what I know today, I would have…
...treasured each day a little more, especially the time with my mother who died in 1996.
Oh, that's heartbreaking, Ronie. I would imagine one would always feel she could have spent more time with her mom.
What is the last book you read that you would recommend?
The Book Thief
by Markus Zusak because it's a brilliant rendering of Nazi Germany and the Holocaust, written in such an original and masterful way that it both inspired me to write better and more beautifully, but it poked my conscience about how easily tragedies like that are forgotten. Despite the sometimes-rough language and the raw nature of the story, I intend to have my children read the book as well.
I loved that book. A beautiful story, and so creatively done. What are you working on now?
I am working on the two suspense novellas for the Denali Dreams anthology that I'm doing with Kimberley Woodhouse. They are lighthearted fun with a dash of suspense. In addition to that, I'm researching to write
Talon: Combat Tracking Team
, the second book in my military war dog series
Where else can readers find you online?
Readers can find me online at my website (
www.roniekendig.com
), Facebook (
www.facebook.com/rapidfirefiction
), Twitter (@roniekendig), and GoodReads.
The book is available at fine book stores and for online purchase through these buttons:
CBD.com

Finally, what question would you like to ask my readers?
I love hearing about heroes, both military and nonmilitary, but this time, I'd like to know which military hero from history is your favorite (George Washington, Patton, etc.).
Thank you, Ronie, for visiting with us and telling us about your novel.
Readers, Ronie has offered to give a signed copy of her book to the winner of our drawing on Monday, January 30.
To enter, leave a comment below in answer to Ronie's question, above. "Please enter me" won't get you entered.
Leave your email address, in case you win, like so: trish[at]trishperry[dot]com.
Be sure to check out my post about
current free Christian novel downloads
, below.
And I'd love it if you'd connect with me on Facebook. Just click on my name at the right of today's post.
Annoying legal disclaimer: drawings void where prohibited; open only to U.S. residents; the odds of winning depend upon the number of participants. See full disclaimer
HERE
.