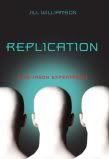 A girl discovers her biologist father is covering up multiple secrets—all of which are named Jason.
Before we talk with today's author, I want to announce that the winner of any four of my novels is:
margie@ . . .
Congratulations! I'll contact you today for your snail mail address and to find out which four books you want.
I encourage readers to keep commenting and/or subscribe at right (above my list of books) in order to participate in future book give-aways!
Now let's revisit novelist
Jill Williamson
, author of
Replication: The Jason Experiment
(Zondervan, December 2011).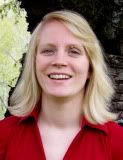 Jill Williamson is a novelist, dreamer, and believer. Growing up in Alaska led to a love of books, and in 2010 her first novel,
By Darkness Hid
, won the Christy Award. She loves working with teenagers and gives writing workshops at libraries, schools, camps, and churches.
Jill lives in Oregon with her husband and two children.
Please tell us five random things we might not know about you.
--I love those chocolate oranges they sell at Christmastime.
--I have three wedding dresses in my closet and made all three.
--I found one of my Christmas presents hidden behind the toolbox.
--The Christmas present was a box of chocolates—score!
--And my superhero identity is the Randomizer.
Oh, my goodness, those chocolate oranges are the best. I made my sister's wedding gown. And I spilled spaghetti sauce on it while I was making it. Yes, I was that stupid.
Please tell us a bit more about the plot of Replication.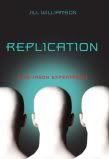 Abby Goyer is forced to move to rural Alaska when her father unexpectedly takes a job in a remote laboratory called Jason Farms. Suspicious of her father's decisions, she investigates and finds more than what she was looking for when a strange boy shows up at her door.
Martyr, one of fifty-five identical clones, escaped from the underground lab at the farm with one wish: to see the sky before he fulfills his purpose and "expires" on his eighteenth birthday.
Abby tries to help Martyr see that God has a purpose for his life, one that is different from the one the scientists originally planned for him.
What a fantastic premise, Jill. I love it!
What is it about Martyr that will make your readers care about him?
Martyr is unique. His questions about basic things... the sky, colors... and the deeper things... God, love, and marriage... It will make you think about how many of us take such blessings for granted. Martyr's selflessness is also quite endearing.
If you were the casting director for the film version of your novel, who would play your lead roles?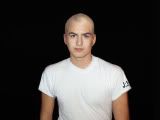 Well, I know it isn't likely, but I'd vote for my book trailer actors. They did a great job helping me out. So if I had my way, Ashton Stark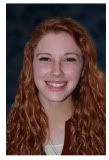 and Gillian Adams could get their shot at an acting career.
Complete this sentence: If I had known 20 years ago what I know today, I would have …
Found a way to attend a youth group regularly.
What is the last book you read that you would recommend?
Melanie Dickerson's
The Merchant's Daughter
. It's a fun, clean fairytale romance for teens that adult readers will also enjoy.
What are you working on now?
Right now I'm working on a two-book series that's scheduled to release in 2013. The first, tentatively called
Thirst
, is an apocalyptic story, and the sequel is called
Captives
, and it's the dystopian future result of that first book.
Where else can readers find you online?
www.jillwilliamson.com
The book is available at fine book stores and for online purchase via the following buttons:
CBD.com
Finally, what question would you like to ask my readers?
What is one of your dreams or life goals? Have you achieved it? If so, when? If not, are you still working on it?
Thank you, Jill, for visiting with us and telling us about your novel.
Readers, Jill has offered to give a signed copy of her book to the winner of our drawing on Monday, January 16.
To enter, leave a comment below in answer to Jill's question, above. "Please enter me" won't get you entered.
Leave your email address, in case you win, like so: trish[at]trishperry[dot]com.
Be sure to check out my interview with
Cara Putman
, below. Leave an appropriate comment at the bottom of the post to enter the drawing for a signed copy of her book.
And I'd love it if you'd connect with me on Facebook. Just click on my name at the right of today's post.
Annoying legal disclaimer: drawings void where prohibited; open only to U.S. residents; the odds of winning depend upon the number of participants. See full disclaimer
HERE
.