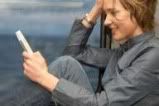 Today, readers, I wanted to bring to your attention a few fine inspirational novels that are currently free on Kindle.
But first, I need to announce that the winner of the drawing for the signed copy of
Winter Promise
, by Martha Rogers, is:
wrensthoughts@ . . .
Congratulations! I'll contact you for your snail mail address, and we'll get your books to you right away.
I encourage readers to keep commenting and/or subscribe at right (above my list of books) in order to participate in future book give-aways!
Now let's take a look at a few novels that you should rush to download right away. I've learned that these free downloads are often available for a very short time,
so if you're interested in any of these Christian novels, click on the pink links
to go directly to the appropriate Amazon page. (Even if you don't have a Kindle, Amazon provides a free download of the Kindle reader for your computer, smart phone, or iPad.)
While I've read and can recommend
Fools Rush In
and
Stuck in the Middle,
I haven't read any of the others. But these writers are confident you'll like their writing enough that these free books will spur you on to buying other books they've written. You have nothing to lose, do you?!
Fools Rush In
by Janice Thompson,
Daughter of Joy
by Kathleen Morgan,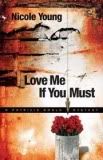 Love Me If You Must
by Nicole Young,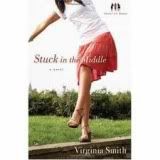 Stuck in the Middle
by Virginia Smith,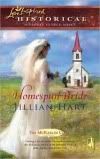 Homespun Bride
by Jillian Hart,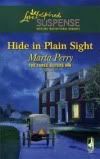 Hide in Plain Sight
by Marta Perry,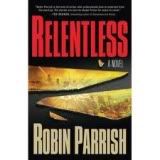 Relentless
by Robin Parrish,
A Very Special Delivery
by Linda Goodnight,
Invisible
by Lorena McCourtney,
and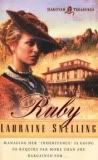 Ruby
by Lauraine Snelling.
Happy reading!
Be sure to check out my interview with
Deborah Malone
, below. Leave an appropriate comment at the bottom of the post to enter the drawing for a signed copy of her book.
And I'd love it if you'd connect with me on Facebook. Just click on my name at the right of today's post.
Annoying legal disclaimer: drawings void where prohibited; open only to U.S. residents; the odds of winning depend upon the number of participants. See full disclaimer
HERE
.