Is it possible that Sherilyn is allergic to her fiancé?
Before we visit with today's author, I want to announce that the winner of the signed copy of Christa Allan's novel,
The Edge of Grace
, is:
lucieinca@ . . .
Congratulations! I'll contact you today for your snail mail address, and we'll get your book to you right away.
I encourage readers to keep commenting and/or subscribe at right (above my list of books) in order to participate in future book give-aways!
Now let's revisit with one of my very favorite people, novelist
Sandra D. Bricker
, author of
Always the Wedding Planner, Never the Bride
(Abingdon Press, September 2011).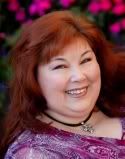 Sandra D. Bricker has been publishing in both the Christian and general market for years with novels, devotionals, magazine articles and short stories. With 11 novels in print and 5 more slated for publication through 2012, Sandie has carved out a niche for herself as a best-selling and award-winning author of laugh-out-loud comedy for the inspirational market.
Sandie was an entertainment publicist for fifteen years in Los Angeles, and her client list reads like a Who's Who? of daytime television. She currently writes full time and lives in a suburb of Tampa, Florida.
Please tell us five random things we might not know about you.
--I am a closet interior designer, and you can find HGTV on my television at any time of the day or night.
--I mostly prefer spending time with dogs to spending time with humans.
--I spent several years battling agoraphobia, and it sometimes takes me several hours to work up to walking into a room filled with people.
--I sometimes still miss the girls from
Sex & the City
, despite that dismal last movie.
--When I'm in a blue mood, I like to blast classic oldies…and I dance and sing at the top of my lungs! It ain't pretty, but it works.
A girl after my own heart. Sometimes I do that blasting/dancing/singing, even if I'm in a fantastic mood. Even if I don't know the words and I sound like I'm singing in Klingon.

Please tell us a bit more about the plot of Always the Wedding Planner, Never the Bride.
As a wedding planner, Sherilyn Caine should have the perfect wedding experience...After all, she just landed her dream job at the wedding destination hotel, The Tanglewood Inn. The rest should be a piece of cake for Sherilyn's Type A personality. But while everything else goes smoothly, her own wedding plans start to sink right before her eyes. One way or the other, Sherilyn is determined to make this wedding work—until the latest development threatens to call the whole thing off. Is it possible that Sherilyn is allergic to her fiancé?
Always the Wedding Planner, Never the Bride
is the second book in a series of four set at The Tanglewood Inn, a fictional wedding destination hotel in Roswell, Georgia. In this book, Emma's best friend Sherilyn moves back to the Atlanta area to take a job at the hotel, and to marry her doctor boyfriend, Andy. In addition to going back out to play with the characters everyone loved from the first book (
Always the Baker
), a whole new cast is introduced as well.
What is it about your lead character that will make your readers care about her?
Sherilyn is actually more of me than any other character I've written. She's totally Type A, used to organizing things right down to the last, most minute detail. So when things don't go according to her plans, she's thrown for a loop. In addition, she and I share the unusual situation of having no real family ties, and she's had to create her own tribe out in the world in order to fulfill that natural human need to connect, to feel like she belongs somewhere.
Readers, I've read this fun novel, and here's what I said in my review:
I didn't think Sandra D. Bricker could write another story in this series to outdo

Always the Baker, Never the Bride

. I was wrong. With her gift for natural, sparkling dialogue and her ability to throw believable, tension-causing conflicts into the path of our heroine, Sherilyn, Bricker has written another winner in
Always the Wedding Planner, Never the Bride
. While it was wonderful revisiting characters from the first book, new lovebirds Sherilyn and Andy stole my heart and awakened my empathy as soon as I met them. Before you start reading the book, you might need to check your own planner—it's hard to set it down once you dive in!
Sandie, if you were the casting director for the film version of your novel, who would play your lead roles?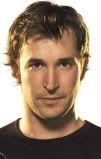 This is the very first book I've written where I didn't have a specific actress in mind as I wrote. It was rather odd. Sherilyn just took form in my head out of nowhere. When I was working with Marian Miller, my video guru, on
the trailer for the book
, I came across a stock photo of exactly the person I'd had in my head. Red hair, bright blue eyes…but she's just a random model somewhere out there. But Andy, her fiancé, never had an identity crisis. He was clearly Noah Wylie.
What were some of your favorite words of encouragement from a mentor, colleague, or reader?
That's easy. It came from my agent, Rachelle Gardner: "Stop it! Stop second-guessing yourself and your talent and your future! Let me and God worry about all that. You, just write wonderful books…Anything beyond that, just stop it right now!" She may be the first person I've ever met who is strong enough to out-control me.
What is the last book you read that you would recommend?
I'm currently reading
The Help
, and I'm blown away by its candor and simplicity. I can't wait to see the movie!
Oh, yeah, that movie was fantastic. What are you working on now?
I'm writing the final book in the Baker series,
Always the Baker, FINALLY the Bride
. At last, I get to give Emma and Jackson their happy ending!
Where else can readers find you online?
My Web site is located at
www.SandraDBricker.com
and my blog is at
sandradbricker.blogspot.com
. In addition, I'm a contributor at
wordservewatercooler.com
, a brand new industry blog that launched August 1st from the collective client roster of WordServe Literary Group.
The book is available at fine book stores and for online purchase through the following buttons (the distributors display the book with the wrong color, but these are the right buttons--trust me!):
CBD.com
Finally, what question would you like to ask my readers?
If I had the opportunity to sit in a room filled with readers, I would love to chat with them about what drew them to books in the first place. Were they young readers, or did they find books as adults? What's their first memory of being truly moved by a book? I think you can learn so much about a person when you explore the roots of the things they're passionate about.
Thank you, Sandie, for visiting with us and telling us about your novel.
Readers, Sandie has offered to give a signed copy of her book to the winner of our drawing on Thursday, October 6.
To enter, leave a comment below in answer to Sandie's question, above. "Please enter me" won't get you entered.
Leave your email address, in case you win, like so: trish[at]trishperry[dot]com.
Be sure to check out my interview with

Sarah Sundin

, below. Leave an appropriate comment at the bottom of the post to enter the drawing for a signed copy of her book.
Annoying legal disclaimer: drawings void where prohibited; open only to U.S. residents; the odds of winning depend upon the number of participants. See full disclaimer
HERE
.