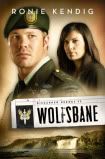 Betrayal Begins With Trust!
Before we visit with today's author, I want to announce that the winner of the signed copy of Sharon Dunn's novel,
Her Guardian
, is:
sarahackerman@ . . .
Congratulations! I'll contact you today for your snail mail address, and we'll get your book to you right away.
I encourage readers to keep commenting and/or subscribe at right (below my list of books) in order to participate in future book give-aways!
Now let's revisit with novelist
Ronie Kendig
, author of
Wolfsbane
(Barbour, July 2011).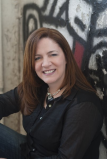 An Army brat, Ronie Kendig grew up in the classic military family, with her father often TDY and her mother holding down the proverbial fort. Their family moved often, which left Ronie attending six schools by the time she'd entered fourth grade. Her only respite and "friends" during this time were the characters she created.
It was no surprise when she married a military veteran—her real-life hero—in June 1990. Married now more than twenty years, Ronie and her husband, Brian, homeschool their four children, the first of whom graduated in 2011. Despite the craziness of life, Ronie finds balance and peace with her faith, family and their two dogs in Dallas, TX.
Ronie has a deep love and passion for people, especially hurting people, which is why she pursued and obtained a B.S. in Psychology from Liberty University. Ronie is an active member of the American Christian Fiction Writers (ACFW) and has volunteered extensively, serving in a variety of capacities from coordinator of a national contest to appointment assistant at the national annual conference.
Please tell us five random things we might not know about you.
--My first cat was named Cotton Ball ("CB") because he was white and fluffy like…well, a cotton ball.
--My second child had severe colic, so while I was up from 11pm-3:30 or 4am, I would watch Turner Classic Movies…and fell in love with Audrey Hepburn. As such, I collect Audrey Hepburn memorabilia, posters, movies—anything Audrey!
--My favorite toy as a child was a German doll that held records in her back. My favorite record sang, "I'd Like To Teach The World To Sing (In Perfect Harmony)." I still miss that doll.
--At 21 I took a job with a national bookstore chain as the assistant music buyer. Through that position, I met then-rising stars like DC Talk, Steven Curtis Chapman, Cindy Morgan, Wayne Watson, NewSong, unknown singer named Rebecca St. James, the amazing Rich Mullins, and many others. I loved that job!
--I was rejected three times by my agent before I finally had honed my craft enough to gain representation. Never Give Up! Never Surrender!
You go, Galaxy Quest girl. And DC Talk went to Liberty, too, right? What a cool job that must have been for you.
Please tell us a bit more about the plot of Wolfsbane.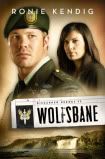 As with all my books, there is a subplot within the story, that slowly and carefully weaves itself into the fabric of the main story. I loved the subplot with Corazine and the little girl. Loved teasing the information out of her and driving the subplot hero, Matt Rubart, toward the truth. I've had several people say the truth, once revealed in this story, was surprising. I certainly don't want to ruin anything, but I loved that story.
In Venezuela, Danielle Roark and her Army Corps of Engineers team is captured. After six months of captivity, Dani escapes, only to end up charged with espionage and forced to return to the jungle to prove that a nuclear facility exists. On the mission, she is abandoned by God and country. Will she live long enough to make those responsible pay?
Haunted by memories of a mission gone bad, former Green Beret Canyon Metcalfe wrestles with his developing feelings for the feisty senator's daughter. Setting aside his misgivings, he and Nightshade take the mission to help Dani unravel her lethal secrets.
Getting separated from the team leaves Dani and Canyon vulnerable—and captured. After he is rescued, Canyon discovers Dani has been left behind. Livid, he sacrifices everything—including his role with Nightshade—to find Dani. Can Dani and Canyon fight the nightmare armed with only forgiveness and raw courage? Or will they lose their lives, minds, and each other?
Man, I don't know how you write military stories like you do. I'm in awe.
What is it about your lead characters that will make your readers care about them?
I love seeing Canyon's rock-solid determination to keep his word, despite the way everything on the mission goes wrong. I love Dani's spirit—determined not to be a victim or to fail, yet she yearns to be "rescued."
Why will readers enjoy your novel?
As in all of my books, I represent realistically flawed characters who fight their way through the chaos of life. In
Wolfsbane
, I let my characters be human. They make mistakes—including one "biggie"—and that's while they're Christians. But through it, you see the love and forgiveness of our Savior.
You have us all intrigued now!
If you were the casting director for the film version of your novel, who would play your lead roles?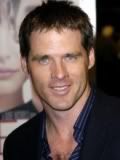 I love this question because I always have my character charts before I write. Canyon would be played by Ben Browder.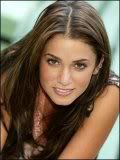 And Dani would be played by (a brunette) Nikki Reed.
Yeah, you can't even tell how attractive Nikki Reed is in the Twilight movies,with that icky blond wig. She would make a great Dani, though, judging by your description of the character.
If your publisher asked you to write your next novel in a different genre, which genre would you choose?
Probably supernatural or speculative because those are two genres that I love and long to delve into, but are still close enough to my rapid-fire fiction brand that I have in the Discarded Heroes series.
What is the last book you read that you would recommend?
Right now I am reading Ted Dekker and Tosca Lee's
Forbidden
—and while it's not available yet to the public, I can't say enough good things about it. Dekker fans of
The Circle
will squeal in delight as they see Dekker return to his roots in this story, but Lee's fans will glory in the beautiful prose and innate elegance that is completely Tosca. Combined, it's plainly a powerful story with compelling characters. Absolutely stunning!
I must admit I haven't read any of Ted Dekker's books yet (I feel as if I'm the only Christian on the planet who hasn't), but I'm a huge Tosca fan. She's a true artist.
What are you working on now?
I'm working on the military war dog series, A Breed Apart. The first book,
Trinity
, will release August 2012 and is about former Green Beret Heath Daniels and his military war dog, Trinity.
Where else can readers find you online?
I am on
Facebook
,
Twitter
, Goodreads, Google+, and of course—my website:
www.roniekendig.com
with an integrated blog!
The book is available at fine bookstores and for online purchase via the following buttons:
CBD.com
Finally, what question would you like to ask my readers?
The Discarded Heroes is about—well, military heroes! I love hearing what heroes my readers have in their lives. So—who is your hero and why?
Thank you, Ronie, for visiting with us and telling us about your novel.
Readers, Ronie has offered to give a signed copy of her book to the winner of our drawing on Thursday, August 4.
To enter, leave an answer to Ronie's questions (above) at the bottom of today's post. "Please enter me" won't get you entered.
Leave your email address, in case you win, like so: trish[at]trishperry[dot]com.
Be sure to check out my interview with

Lisa Wingate

, below, and leave a comment at the bottom of the post to enter the drawing for a signed copy of her book.
Annoying legal disclaimer: drawings void where prohibited; open only to U.S. residents; the odds of winning depend upon the number of participants. See full disclaimer
HERE
.