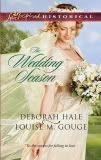 How can a wealthy young lady fall in love with the man who just destroyed her beloved cousin's happiness?
Today we're revisiting with novelist
Louise Gouge
, author of
The Gentleman Takes a Bride
in
The Wedding Season
(Harlequin Love Inspired Historical, June 2011).
The Wedding Season
reached #8 at Amazon.com for Kindle romance anthologies! It has been in the top 50 for over a month.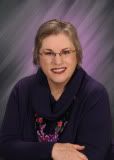 Award-winning Florida author Louise M. Gouge writes historical fiction, calling her stories "threads of grace woven through time." In addition to numerous other awards, Louise is the recipient of the prestigious Inspirational Readers' Choice Award.
Married to David Gouge for forty-six years, Louise is a mother of four and grandmother of six children. In addition to writing, she teaches English and humanities at Valencia College in Kissimmee, Florida
Please tell us a few random things we might not know about you.
-- You may not know that I'm a college professor. I teach English composition and Introduction to Humanities, which leads to two other things you may not know about me.
-- First, I absolutely adore
Masterpiece Theater
in all of its incarnations, but mostly historicals, because I learn so much about a well-written story just from watching those programs.
-- Second, I also love to watch History Channel documentaries about early civilizations. Every day, archeologist and anthropologists discover new things about the ancients, and by absorbing these programs, I can pass on those new discoveries to my students.
-- Another surprising thing about me is that I love Shakespeare but I don't read his work. Shocking for an English prof, right? I do watch well-produced, well-performed movies and show them to my students. But I have to plead my case here: I'm a full-time writer and a part time instructor. I have to prioritize, so of course the writing comes first.
I'm a big Masterpiece Theater fan, too, Louise. I lean toward the historicals, but I never miss those! And I've read plenty of Shakespeare, but I have to say he's so much easier to follow when you see him acted out on stage or film!
Please tell us a bit more about the plot of The Gentleman Takes a Bride.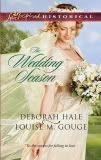 This story is set in the Regency period among the wealthy Moberly family, some of whom "starred" in my Revolutionary War series from Love Inspired Historicals. In this story, the youngest daughter of my previous hero and heroine has reached the marriageable age of eighteen years, and she knows exactly what she wants in a husband.
Here is the back cover blurb:
Surely Elizabeth Moberly was born to be a nobleman's bride. She can't possibly be attracted to the untitled stranger who interrupts her cousin's wedding. Yet Elizabeth finds herself drawn to Philip Lindsey's tender heart and strong faith. And if Philip has his way, he'll convince Elizabeth the only title she needs is Mrs. Lindsey, beloved wife.
What is it about your lead character that will make your readers care about her?
I love Elizabeth's youthful indecision. She can't decide whether to be like her titled cousin Diana or her spiritual cousin Prudence (I couldn't resist using that name). While Elizabeth's situation is not quite like the cartoon character with an angel sitting on one shoulder and a devil sitting on the other, her struggles are much like what we all face in this life. In the end, she decides . . . but that would be telling. You'll have to read it to find out what Elizabeth decides.
Good tease! Why will readers enjoy your novella?
This is a delightful, escapist story that can take the reader away to a different world for a few hours. But woven throughout is a powerful spiritual lesson that we all can benefit from.
If you were the casting director for the film version of your novella, who would play your lead roles?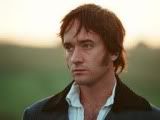 For this film, I would choose English actors and actresses who have charmed me on British dramas. For Philip Lindsey, I would sign Matthew MacFadyen, as he appeared in
Pride and Prejudice
(with Kiera Knightly).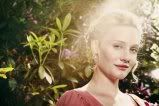 For Elizabeth Moberly, I would insist upon Romola Garai, whose portrayal of
Emma
in the 2009 BBC production helped me form my character.
What is the last book you read that you would recommend?
I recently completed
The Lady of Bolton Hill
, Elizabeth Camden's debut novel with Bethany House. Wow, a great novel with romance, intrigue, and life-altering spiritual lessons, set in the era of massive industrial growth in America. We don't read about this time period very often, and Camden does an amazing job of capturing the class struggles that nearly tore our nation apart in the late nineteenth century.
What are you working on now?
I'm diving deeper into the Regency period with a three-book series for Love Inspired Historicals. This is a fascinating time in history and of course the setting for Jane Austen's wonderful stories.
Where else can readers find you online?
blog.Louisemgouge.com
The book is available in fine bookstores and via online purchase via these buttons:
CBD.com
Finally, what question would you like to ask my readers?
Do you ever write a "fan" letter to an author whose book you've loved? If so, what do you say or ask? If not, why not?
Thank you, Louise, for visiting with us and telling us about your novel.
Readers, Louise has offered to give a signed copy of her book to the winner of our drawing on Thursday, July 7.
To enter, leave a comment below in answer to Louise's question, above. "Please enter me" won't get you entered.
Leave your email address, in case you win, like so: trish[at]trishperry[dot]com.
I also encourage readers to subscribe at right (below my list of books) in order to participate in future book give-aways!
Annoying legal disclaimer: drawings void where prohibited; open only to U.S. residents; the odds of winning depend upon the number of participants. See full disclaimer
HERE
.