Always the groomsman, never the groom… It's 1914, and Jake O'Farrell is about to become the last single man in the town of Groom, Texas.
Before we visit with today's author, I want to announce that the winner of the signed copy of Julie Carobini's new release,
Fade to Blue
, is:
Ann_Lee_Miller@ . . .
Congratulations! I'll contact you today for your snail mail address, and we'll get your book to you right away.
I encourage readers to keep commenting and/or subscribe at right (below my list of books) in order to participate in future book give-aways!
Now let's chat with novelist
Janice Hanna
, author of
Love Finds You in Groom, Texas
(Summerside/Guideposts, June 2011).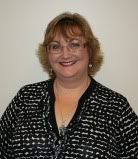 Janice Hanna (also published as Janice A. Thompson) has published more than sixty novels and non-fiction books. She has also published more than fifty magazine articles and several musical comedies for the stage. Janice makes her home in the Houston area near her children and grandchildren.
Please tell us five random things we might not know about you.
--As a child, my dad's idea of a family vacation was a trip to Vegas. I never went camping or slept in a tent, but I did get to see Liberace in person, and even swam with Diane Carroll (at the Sands Hotel).
--My dad was the president of the University of Houston Cougar Cagers Club, so my birthdays, holidays, etc. were spent at basketball games. Our family traveled to Mexico with the U of H Cougars to watch them compete, which was great fun. When I was eleven, I got to play (for fun, of course) with the Harlem Globetrotters, who came to Houston for a visit. To this day, I love a good basketball game.
--I once lied to a fellow camper at church camp, telling her that my dad (Billy Hanna) was William Hanna of Hanna/Barbara (Flintstones) fame. That lie still haunts me, though, to his credit, my dad did eventually work as a movie producer on our co-authored movie,
Liar's Moon
. (Yes, it's true. I got to meet and work with Matt Dillon. Eat your heart out, girls!)
--I grew up on the stage, (both at church and at school) playing nearly every role imaginable. In 1977 I was named Memorial High School's "Best Thespian." Try explaining that one to your kids.
--I occasionally bake wedding cakes. In 2009 I baked a lovely four-tiered white cake with strawberry filling and cream cheese frosting that toppled less than an hour before the wedding. I managed to piece together two very messy/ugly layers. Thankfully, the bride did not murder me. It made for a great scene in a later book. (Nothing ever gets wasted.)
Oh, yeah. One of the perks of being a novelist is using those messed-up, real-life moments as story fodder!
Please tell us a bit more about the plot of Love Finds You in Groom, Texas. (And may I just say that's one of the finest looking cover models I've ever seen gracing a novel.)
Always the groomsman, never the groom… It's 1914, and Jake O'Farrell has gained an unusual reputation among the locals: He's played the roles of groomsman and best man in all four of his older brothers' weddings, but he's never been able to find the woman to capture his heart. And now with the upcoming wedding of his best friend, Jake will become the last single man in the town of Groom.
Anne Denning has made the difficult decision to move with her sisters to Texas, but a train derailment forces them to seek shelter in Groom, near Amarillo. Mrs. O'Farrell, hopeful that Anne will catch her youngest son's eye, invites the girls to stay at her home until the train is repaired and ready to pull out. Anne has no idea of the blissful chaos that lies ahead!
What is it about your lead character that will make your readers care about her?
Readers will care about Anne because she's been through so much and still chooses to move forward. They will also love her relationship with her younger sisters. She's the only remaining parental figure and takes that position very seriously.
Why will readers enjoy your novel?
In spite of the lead character's tough situation, the story is filled with comedic elements. Anne's two younger sisters are a hoot. So is Maggie (the hero's mother). She's an Irish spitfire! I think readers will appreciate the romance between Anne and Jake. It's filled with all sorts of sweet and comic moments.
If you were the casting director for the film version of your novel, who would play your lead roles?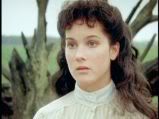 Because Anne (a one-time socialite from Denver) has dark hair and pale skin, I envision her looking a little bit like the character of Diana Barry in
Anne of Green Gables
. Diana was played by Schuyler Grant.
Give us one sentence that shows/tells us something about your main character as a child.
Papa used to say the only 'buts' were the ones left behind when a man finished a good cigar.
What is the last book you read that you would recommend?
I recently read (and loved) Marcia Gruver's new book,
Raider's Heart
. Just one word: Wow! She got me! The book was loaded with twists and turns and I found myself captivated by the story and the characters.
What are you working on now?
I'm currently writing
Love Finds You in Daisy, Oklahoma
, a fun story about a single woman in her late 30's who moves from the Gulf Coast to the landlocked state of Oklahoma to become the director at an orphanage. It's a love story, of course! She falls in love with the town sheriff, who has adopted two of the unruliest boys from the orphanage.
Where else can readers find you online?
I love to connect with my readers at the following places:
www.janicehannathompson.com
www.freelancewritingcourses.com
www.facebook.com/jhannathompson
The book can be purchased at fine book stores everywhere and online through the following buttons:
CBD.com
Finally, what question would you like to ask my readers?
What do you like most about light-hearted/comedic novels?
Thank you, Janice, for visiting with us and telling us about your novel.
Readers, Janice has offered to give a signed copy of her book to the winner of our drawing on Monday, June 6.
To enter, leave a comment below in answer to Janice's question, above. "Please enter me" won't get you entered.
Leave your email address, in case you win, like so: trish[at]trishperry[dot]com.
Be sure to check out my interview with

Mona Hodgson

, below, and leave a comment at the bottom of the post to enter the drawing for a signed copy of her book.
Annoying legal disclaimer: drawings void where prohibited; open only to U.S. residents; the odds of winning depend upon the number of participants. See full disclaimer
HERE
.