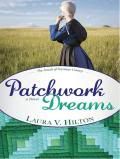 Becky is looking for acceptance in a community that is holding her up as a bad example.
Before we visit with today's author, I want to announce that the winner of the signed copy of Vickie McDonough's new release,
Finally a Bride
, is:
rbooth43@ . . .
Congratulations! I'll contact you today for your snail mail address, and we'll get your book to you right away.
I encourage readers to keep commenting and/or subscribe at right (below my list of books) in order to participate in future book give-aways!
Now let's meet novelist
Laura Hilton
, author of
Patchwork Dreams
(Whitaker House,
April 2011).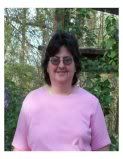 Laura Hilton, her husband, Steve, and their five children make their home in Horseshoe Bend, Arkansas. She is a pastor's wife, a stay-at-home mom and home-schools her children. Laura is also a breast cancer survivor.
Her publishing credits include
Hot Chocolate
and
Shadows of the Past
from Treble Heart Books; a devotional in a compilation from Zondervan.
Patchwork Dreams,
the first book in her Amish of Seymour series from Whitaker House, was released in April 2011. The second book, A Harvest of Hearts releases in September 2011, and the third in April 2012. Laura has her business degree from Ozarka and is a member of American Christian Fiction Writers. Laura is a professional book reviewer for the Christian market, with over a thousand book reviews published at various online review sites.
Please tell us five random things we might not know about you.
-- My husband and I married after only knowing each other three months. We will celebrate 25 years of marriage in December. I was a Christmas bride, complete with tinsel, poinsettias and twinkly lights.
-- I love apples, blueberries, and peaches. Chocolate is one of life's pleasures, and while I normally drink tea, I love McDonald's iced hazelnut coffee.
-- I love the Great Lakes, lighthouses, boats, sand and surf. I also love winter, with snow, sleds, mittens, snowmen, and Christmas.
-- I love books! I love the feel of books, the smell of books, and curling up with a good book. My favorite genre? It varies by my favorite authors. I love pretty much anything by Susan May Warren. I'll drop everything for Tricia Goyer's WWII books, and Beverly Lewis' Amish stories. But that by no means says it all.
-- I'm a breast cancer survivor.
Please tell us a bit more about the plot of
Patchwork Dreams.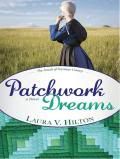 Becky Troyer has committed the ultimate sin, and finds herself on the edge of her Amish community. Jacob Miller believes he was sent to the Old Order Community in Missouri to help out a distant cousin. Instead, he discovers he was part of an arranged swap--sending men from his Pennsylvania district to the Missouri district to bring new blood into the Amish community. Becky dreams of marriage, but doesn't dare hope that anyone would choose her--not with her history. Can God use the lies that have affected Becky and Jacob to bring them together? Or will Jacob rebel and head home to his first love?
What is it about your lead character that will make your readers care about her?
Becky has been deeply hurt, but regardless, she wants to make the best life for herself and someone she loves.
Why will readers enjoy your novel?
I hope they will enjoy it. It is a sweet romance set in Amish country.
If you were the casting director for the film version of your novel, who would play your lead roles?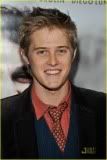 This was hard because I'm not really up on current actors/actresses. My college son suggested I google actors in such and such age group. Jacob Miller would be played by Lucas Grabeel.
Becky Troyer would be played by Dakota Fanning.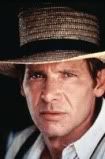 And Becky's father would be played by Harrison Ford.
What was the last thing about writing that made you laugh (or at least smile)?
Researching actors, actresses for the question above.
I'm glad you enjoyed the task! What is the last book you read that you would recommend?
I just finished reading
The Amish Midwife
by Mindy Starns Clark—it's a woman's journey into Amish country to find her past. I'm currently reading
Bake Until Golden
, part of the Potluck Club series.
What are you working on now?
I'm currently working on book 3 of my Amish series, yet untitled.
Where else can readers find you online?
lauravhilton.blogspot.com
and
lighthouse-academy.blogspot.com
and I'm on Facebook as Laura Vernet Price Hilton.
The book can be purchased online via the following buttons:
CBD.com
Finally, what question would you like to ask my readers?
What plots would you like to see in Amish fiction?
Thank you, Laura, for visiting with us and telling us about your novel.
Readers, Laura has offered to give a signed copy of her book to the winner of our drawing on Thursday, May 5.
To enter, leave a comment below in answer to Laura's question, above. "Please enter me" won't get you entered.
Leave your email address, in case you win, like so: trish[at]trishperry[dot]com.
Be sure to check out my my post about

Delight Yourself in the Lord, Even on Bad Hair Days

, below, and leave a comment at the bottom of the post to enter the drawing for one of three signed copies of the devotional.
Annoying legal disclaimer: drawings void where prohibited; open only to U.S. residents; the odds of winning depend upon the number of participants. See full disclaimer
HERE
.