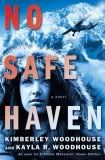 Alaskan mother and daughter crash-land in Denali National Park and must face not only the challenge of survival, but secrets from the past as well.
Before we meet today's author, I want to announce that the winner of today's drawing for
Stars Collide
, by Janice Thompson, is:
bgrider2@ . . .
Congratulations! I'll contact you today for your snail mail address, and we'll get your book to you right away.
I encourage readers to keep commenting and/or subscribe at right (below my list of books) in order to participate in future book give-aways!
Now let's visit with novelists
Kimberly and Kayla Woodhouse
, authors of
No Safe Haven
(B and H Publishing Group, March 2011).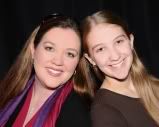 Kimberley Woodhouse is a wife, mother, writer, and musician approaching life with a positive outlook despite difficult circumstances. Her previous book,
Welcome Home: Our Family's Journey to Extreme Joy
, chronicles her daughter's extremely rare health issues and how the Woodhouses received an amazing gift through the ABC television program
Extreme Makeover: Home Edition
. Kim and her husband have two children and live in Colorado.
Kayla Woodhouse is a teenage author whose life-altering medical condition (a nerve disorder that prevents the body from regulating its temperature or sensing pain) has not stopped her love for swimming. She is home schooled and has an adventure blog called Dragon Claws, Dog Paws, Swimming Laws.
Please tell us five random things we might not know about you two.
-- Kim loves to cook.
-- Kayla is a competitive swimmer.
-- We both love to take pictures and scrapbook.
-- Kayla had brain surgery almost 5 years ago.
-- Kim re-defined "normal" in her book
Welcome Home
. And that makes her normal.
Of course, we've been told before that novelists are never quite normal . . .

Please tell us more about
No Safe Haven
.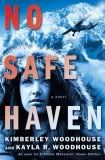 Jenna and Andi Tikaani-Gray are hoping for a fresh start. Though twelve year-old Andi has long struggled with a rare medical disorder, she and her mother have finally received good news from out-of-town specialists. It's news they desperately needed, especially after the recent death of Jenna's husband (Andi's dad) in a car accident.
But as they are flying home to Alaska, ready to begin again, the unthinkable happens. The pilot sabotages their small plane and crashes into Sultana, one of the most remote and dangerous mountains in the Land of the Midnight Sun. Even worse, a winter storm is headed their way along with someone who doesn't want to save them, but to kill them.
Only one man can keep them alive: Cole Maddox, the mysterious last-minute passenger who joined them on their flight. But trust doesn't come easy to Jenna or AndiÑand they both sense Cole is hiding something.
A relentless tale of survival and suspense unfolds, involving military technology designed by Jenna's late husband that some would do anything to possess.
What is it about your lead characters that will make your readers care about them?
Jenna is a mom facing her worst fears in caring for her special needs daughter.
Twelve-year-old Andie faces life with a joy-no-matter-what mentality. Her faith and outlook are fresh and real.
Cole is masking all the pain and hurt in his life – until he meets this mother/daughter duo and his world is turned upside down.
Why will readers enjoy your novel?
From what we've heard, everyone really enjoys the fact that we wrote the novel together, but Kayla wrote all the pre-teen/teen characters' POVs and Kim wrote all the adult POVs. It was a blast for us and also made it unique.
Yes, I love this idea, and it makes the book more intriguing.

If you were the casting director for the film version of your novel, who would play your lead roles?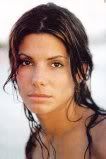 That's a tough question. Because our characters are native Athabaskan and that's hard to find in Hollywood. But I would love to see Sandra Bullock play Jenna…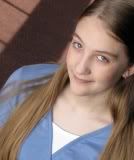 ... and for Andie, well, the only person I can picture playing Andie is Kayla. (But she's too pale and blond for that!)
We'll just have to use our imaginations, then!
How do you restart the creative juices when you feel a block coming on?
We pray. Together and separately. Thankfully, we've never had much of a problem with that because we feed off of each other. Which is wonderful.
What is the last book you read that you would recommend?
My Hands Came Away Red
by Lisa McKay. It was actually the third time I'd read it through, but I would recommend it to everyone. It is a wonderful challenge for believers and a great read.
What are you working on now?
Right now we are working on book 3 in this series (Title is still being tweaked – releasing July 2012) and we are in edits for
Race Against Time
– book 2 in the series which releases in November.
Where else can readers find you online?
kimberleyandkaylawoodhouse.com
and our Facebook fan page:
facebook.com/KimberleyWoodhouseFanPage
The book is available for online purchase through the following buttons:
CBD.com
Finally, what question would you like to ask my readers?
What would you like to see written by a mother/daughter team?
Thank you, Kim and Kayla, for visiting with us and telling us about your novel.
Readers, Kim has offered to give a signed copy of her book to the winner of our drawing on Thursday, April 7.
To enter, leave a comment below in answer to Kim's question, above. "Please enter me" won't get you entered.
Leave your email address, in case you win, like so: trish[at]trishperry[dot]com.
Be sure to check out my post about my latest release, Tea for Two and leave a comment at the bottom of my post to enter the drawing for three copies of my book.
Annoying legal disclaimer: drawings void where prohibited; open only to U.S. residents; the odds of winning depend upon the number of participants. See full disclaimer
HERE
.