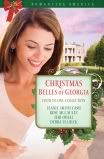 After receiving letters from a lawyer, four sisters, separated at birth, but now heirs to a historic plantation, must each come to meet with the three sisters she never knew existed.
Before we chat with today's author, I want to announce that the winner of the signed copy of Roseanna White's novel,
Love Finds You in Annapolis, Maryland,
is:
sharyhauber@ . . .
Congratulations! I'll contact you today for your snail mail address, and we'll get your book to you right away.
I encourage readers to keep commenting and/or subscribe at right (above my list of books) in order to participate in future book give-aways!
Now let's meet novelist
Rose McCauley
, author of
Nick's Christmas Carol
in the
Christmas Belles of Georgia
novella anthology (Barbour, September 2011).
Rose has been writing for over ten years and has been published in several non-fiction anthologies and devotionals. She is happy for this to be her first fiction anthology because Christmas books are her favorites.
A retired schoolteacher who has been happily married to her college sweetheart for 43 years, she is also mother to three grown children and their spouses and grandmother to three lovely, lively kids with one more on the way!
Please tell us five random things we might not know about you.
--I am the oldest of seven children.
--My maternal grandparents were both deaf.
--I live on a 400 acre farm with a population of 2 people (me and my hubby) and over 100 head of cattle plus 1 dog.
--I learned to play "Twinkle, Twinkle Little Star" on the violin in second grade, but haven't played since.
--I once met Mike Huckabee and his wife.
Oh, he seems like a sweet, smart man.
Please tell us a bit more about the plot of Nick's Christmas Carol.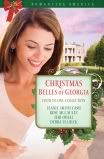 Since my book is an anthology with four stories, here are four short blurbs about each book. Mine is the second one.
When she learns in a letter she's adopted, Holly feels betrayed by her parents—and she books a flight out of Missouri immediately. Will she ever be able to love again?
Raised in a wealthy, loveless home, Carol rushes to Monticello from college in Atlanta when she receives her letter. She's searching for family, but finds instead a boy she once mistreated. Will he remember her? . . .forgive her?
In one year, Starr has lost her parents, boyfriend, and job, so she's sure her letter is more bad news. When the attorney flies to California to offer proof, Starr takes a second look—at the message and the man.
Noelle always knew she was adopted—and she's always loved the foreman on her father's Texas ranch too. But he's so distant. . .perhaps a trip to Georgia is the break in life she needs.
Will the sisters receive a traditional Christmas gift. . .of love?
What is it about Carol and Nick that will make your readers care about them?
Carol is an only child who has always wanted a large family, and now finds out she has one. Nick is from a poor family and has to overcome his thinking he is not good enough for Carol.
If you were the casting director for the film version of your novel, who would play your lead roles?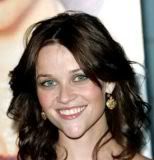 Carol could be played by Reese Witherspoon with brown hair, or a young Julia Roberts or Ashley Judd.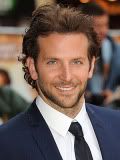 My daughter thinks Bradley Cooper would be a good Nick look-alike.
What is the last book you read that you would recommend?
I just finished
Remembering Christmas
by Dan Walsh, and highly recommend it and all his books! It tugs on all your emotions for the young leads as well as the older couple in the book, and you feel very close to all of them. Plus it shows how people can change with God in their lives, and can draw closer to God through the words and influence of others.
What are you working on now?
Marketing this book! But I also have 4 proposals with Barbour for books similar to this one and also have a women's fiction novel I am fleshing out.
Yes, marketing can feel like a full-time job all by itself!
Where else can readers find you online?
My website at
www.rosemccauley.com
and my blog at
www.rosemccauley.blogspot.com
.
The book is available at fine book stores and for online purchase via the following buttons:
CBD.com
Finally, what question would you like to ask my readers?
Dear readers, what is one thing you hate to see in a book that would make you throw it against the wall or in the trash?
Thanks so much to Trish for letting me tell you more about my book and myself!
Thank you, Rose, for visiting with us and telling us about your novel.
Readers, Rose has offered to give a signed copy of her book to the winner of our drawing on Monday, December 26.
To enter, leave a comment below in answer to Rose's question, above. "Please enter me" won't get you entered.
Leave your email address, in case you win, like so: trish[at]trishperry[dot]com.
Be sure to check out my post about
the raffle for Sandi Rog
and my interview with
Alice J. Wisler
, below. Leave an appropriate comment at the bottom of Alice's post to enter the drawing for signed copy of her book.
And I'd love it if you'd connect with me on Facebook. Just click on my name at the right of today's post.
Annoying legal disclaimer: drawings void where prohibited; open only to U.S. residents; the odds of winning depend upon the number of participants. See full disclaimer
HERE
.