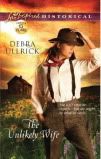 Michael Bowen, who marries his bride sight unseen via proxy, thinks he's marrying an educated southern belle, and is horrified to discover his bride is an uneducated woman who looks and dresses like a female outlaw.
Before we chat with today's author, I want to announce that the winner of the signed copy of Sandra Robbins' novella collection,
Alabama Brides,
is:
booklovercb@ . . .
Congratulations! I'll contact you today for your snail mail address, and we'll get your book to you right away.
I encourage readers to keep commenting and/or subscribe at right (above my list of books) in order to participate in future book give-aways!
Now let's meet novelist
Debra Ullrick
, author of
The Unlikely Wife
(Steeple Hill, Love Inspired Historical, January 2012).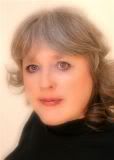 Debra Ullrick is an award-winning Christian romance author. In addition to multiple full-length novels, her stories have been featured in several novella collections, one of which made the
New York Times
bestseller's list.
Debra is happily married to her husband of thirty-seven years and has one daughter. For over twenty-five years, they lived and worked on cattle ranches in the Colorado Mountains. She now lives in the Colorado flatlands.
Debra loves animals, classic cars, mud-bog racing, and monster trucks. When she's not writing, she's reading, drawing western art, feeding wild birds, and watching Jane Austen movies,
COPS
, or
Castle
.
Please tell us five random things we might not know about you.
--My heart ached something fierce, and I cried like a baby when a bird hit my window and died.
--I love perfume and wear it almost every day.
--I'm addicted to Sonic's cherry limeade drink and can't wait to get to the maraschino cherry at the bottom of the drink.
--Pink is my favorite color, especially fuchsia.
--Ever since I was little, I wanted a tiny chipmunk (squirrel type) for a pet.
For someone who's lived on cattle ranches and enjoys mud-bog racing, you're quite a girly-girl, aren't you? I like that dichotomy.
Please tell us a bit more about the plot of The Unlikely Wife.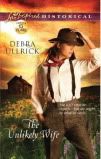 The arrival of Michael Bowen's bride, married sight unseen by proxy, sends the rancher reeling. With her trousers, cowboy hat and rifle, she looks like a female outlaw—not the genteel lady he corresponded with for months. He's been hoodwinked into marriage with the wrong woman!
Selina Farleigh Bowen loved Michael's letters, even if she couldn't read them herself. A friend read them to her, and wrote her replies—but apparently that "friend" left things out, like Michael's dream of a wife who was nothing like her. Selina won't change who she is, not even for the man she loves. Yet time might show Michael the true value of his unlikely wife.
What is it about Selina that will make your readers care about her?
All her life, Selina Farleigh Bowen has been abominably judged because of her extreme poverty and outward appearance instead of her warm, caring, giving heart.
Oh, yes. You go right for our heartstrings with that.
If you were the casting director for the film version of your novel, who would play your lead roles?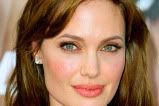 Angelina Jolie . . .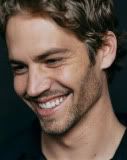 . . . and Paul Walker.
Here's a hint for your well-to-do fans and loved ones: If you could have any one writing-related gift for Christmas this year, what would it be? The sky is the limit!
That my husband, who's been talking to a camera man for some major film producers, would announce that the camera man has finally found a producer who is going to film my story,
The Bride Wore Coveralls
.
What is the last book you read that you would recommend?
The Gladiator
, by Carla Capshaw. It was filled with romance, the hero was super macho and smoking hot, and the whole spiritual theme of the book was amazing.
What are you working on now?
Groom Wanted
, which is the sequel to
The Unlikely Wife
.
Where else can readers find you online?
www.debraullrick.com
, Facebook, Shoutlife, Goodreads, and Twitter.
The book can be purchased at fine book stores and online via the following buttons:
CBD.com
Finally, what question would you like to ask my readers?
Do you enjoy reading stories with emotional, real life situations or more of a "Calgon take me away" sort of romance?
Thank you, Debra, for visiting with us and telling us about your novel.
Readers, Debra has offered to give a signed copy of her book to the winner of our drawing on Monday, November 28.
To enter, leave a comment below in answer to Debra's question, above. "Please enter me" won't get you entered.
Leave your email address, in case you win, like so: trish[at]trishperry[dot]com.
Be sure to check out my interview with
Lisa Jordan
, below. Leave an appropriate comment at the bottom of the post to enter the drawing for signed copy of her book.
And I'd love it if you'd connect with me on Facebook. Just click on my name at the right of today's post.
Annoying legal disclaimer: drawings void where prohibited; open only to U.S. residents; the odds of winning depend upon the number of participants. See full disclaimer
HERE
.