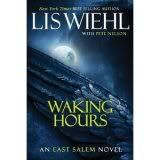 All towns have secrets. Some have demons.
I'm not doing a giveaway for this extra post today, but I wanted to draw your attention to an intense murder/suspense novel I just finished reading,
Waking Hours
(Thomas Nelson, October 2011), by
Lis Wiehl and Pete Nelson.
About the authors: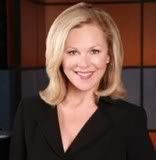 Lis Wiehl is a Harvard Law School graduate and former federal prosecutor. A widely popular legal analyst and commentator for the Fox News Channel, Wiehl appears on
The O'Reilly Factor
and is co-host with Bill O'Reilly on the widely-syndicated radio show,
The Radio Factor
.
Pete Nelson has published nineteen books of fiction, six non-fiction books, and over 150 short stories or articles in magazines including
Esquire, Harpers, Playboy, the Iowa Review, the North American Review, Redbook, Seventeen, MS, Mother Jones
and
Rolling Stone
. He was the "His" columnist for
Mademoiselle
and a contributing editor and feature writer for
Live
and
Wondertime
magazines. He's been the recipient of numerous grants and was nominated for an Edgar Award by the Mystery Writers of America. He was named to the
Esquire
Magazine Register for best American writers under forty, and his book
Left For Dead
won the Christopher Award in 2003 and was listed as one of the American Library Associations top ten young adult books of the year. He received his MFA from the Iowa Writers' Workshop and currently lives in Westchester, New York.
About the book: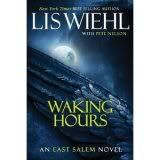 Welcome to East Salem. A deceptively sleepy town where ancient supernatural forces are being awakened.
A local high-school girl is found murdered in a park amid horse farms and wealthy homes of northern Westchester County, New York. The shocking manner of her death confounds the town and intrigues forensic psychiatrist Dani Harris, who is determined to unravel the mystery. All the suspects are teenagers who were at a party with the girl-yet none remembers what happened. Could one of them be a vicious killer? Or is something more sinister afoot-something tied to an ancient evil?
But it's not just her waking hours that challenge Dani. Each night, her eyes open at 2:13 due to troubling dreams. Dreams filled with blood, water, and destruction. Is it a clue-or a supernatural sign?
Across town, former NFL linebacker Tommy Gunderson finds his state-of-the-art security system has been breached by an elderly woman. Mumbling threats in Latin, she attacks him with an uncanny, preternatural strength. Before he has time to process the attack, someone close to him is implicated in the girl's murder at the park. He agrees to help-and finds himself working with Dani, the only girl who could resist his charms years ago when they were in high school.
A heavy darkness is spreading. Yet a heavenly force is also at work.
It will take astute analysis and forensic skills to solve the crime. But Dani and Tommy suspect there's more the the mystery than murder, more to their growing friendship than chance . . . and more to the evil they're facing than a mere human killer.
My review of the novel:
Was the ritualistic murder of a lonely high school girl in New York's tony Westchester County the work of a sinister band of teens, a supernatural force of evil, or a collaboration of both? The only thing certain when Waking Hours opens is the identity of the victim and the fact that eerie, downright creepy events quickly and continuously unfold that may or may not be connected to her death.

I had committed to provide a review of Lis Wiehl and Pete Nelson's first novel in the East Salem series by today, October 3. Because I was out of town when my copy arrived from the publisher, I had very little time to read the book.

NOT a problem. Waking Hours--a blend of suspense and supernatural stories, with a dash of romance--grabs the reader at once and doesn't let go until the very last word. Even then, it's quite clear more trouble—and adventure—is yet to come in future installments in the series. I say bring 'em on. Both main characters, forensic psychiatrist Dani Harris and former football star Tommy Gunderson, are witty, intelligent, and fallible enough to feel real. Wiehl and Nelson have done their homework, and the psychological, forensic, and geographic details create scenes both visual and intense.

If you like to read before bedtime, you might want to keep a copy of
People
magazine or something similarly frivolous nearby to clear away the heebie jeebies before you turn out the lights. Recommended.

Thomas Nelson provided me with a review copy of this book.
The book is available at fine book stores and for online purchase via the following buttons:
CBD.com