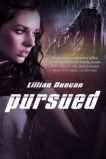 Putting her trust in Dylan Monroe, a man Reggie Meyers barely knows, will either be the best decision she ever made or the last.
Before we visit with today's author, I want to announce that the winner of the signed copy of Elizabeth Goddard's novel,
Freezing Point,
is:
paleface.lu@ . . .
Congratulations! I'll contact you today for your snail mail address, and we'll get your book to you right away.
I encourage readers to keep commenting and/or subscribe at right (above my list of books) in order to participate in future book give-aways!
Now let's meet novelist
Lillian Duncan
, author of
Pursued
(White Rose Publishing, July 2011).
Lillian lives in a small town in the middle of Ohio Amish country with her husband, four parrots, one Jack Russell, and a Cavalier King Charles Spaniel. Whether as a speech-language pathologist, an educator, or as a writer, she believes in the power of words to change lives, especially God's Word.
Lillian believes books can be entertaining without being trashy. She writes the types of books she loves to read, suspense with a touch of romance. Along with writing novels, she writes devotions for ChristianDevotions.us
Please tell us five random things we might not know about you.
--I'm very, very short--4'8"--and believe it or not that does change the way people react to you.
--My husband is the funniest person I know.
--I can paint, but I can't draw! Go figure.
--When I get writer's block I stop writing and start painting. Before I know it, my creative juices begin to flow once again.
--I have had some amazing experiences with God answering my prayers.
Please tell us a bit more about the plot of Pursued.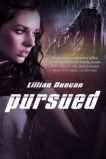 Reggie Meyers has spent her life pursing the American Dream, but now she's the one being pursued— by an unknown killer.
Reggie's a big city lawyer and Dylan's a country farmer. In the normal course of events, their lives would never intersect but some accidents just aren't meant to be avoided. When Reggie crashes into Dylan, it makes a bad day even worse or so she thinks. Dylan, on the other hand, is intrigued by the feisty lady lawyer and wrangles a way to spend a bit more time with her by offering to drive her home after the accident. And so the journey that will change both their lives begins...
What is it about your lead character that will make your readers care about her?
Reggie has some rough edges but the readers will forgive her that because she's overcome so many obstacles in her life, including diabetes.
If you were the casting director for the film version of your novel, who would play your lead roles?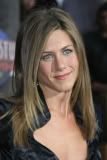 Oh, oh! I'm afraid my age will show with my choices. I think Jennifer Anniston would be a good pick for Reggie because...who doesn't love Jennifer Anniston?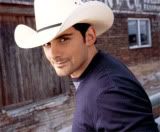 As for the male lead, I need to be careful who I say—don't want to make my husband jealous! I'm going to pick country singer, Brad Paisley...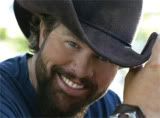 ...or Toby Keith, because they're cute and they're country—just like Dylan.
Imagine God has led you to accept a contract to ghostwrite someone's autobiography. Whose is it? Why that person?
Mmmm. Hard question. So many choices. If I could go back in time, certainly at the top of the list would be Helen Keller. She had to have been such an amazing and intelligent person. Having worked with deaf children and one deaf-blind child, it's hard to imagine how she overcame such disabilities.
What is the last book you read that you would recommend?
Rooms
by James Rubart and I loved it! I'd recommend it to anyone who needs to heal past hurts from their own life, and who doesn't need to do that? I'd read so many good things about the book, I finally decided to read it and am glad I did. Certainly, one of the best books I've read this year.
What are you working on now?
I'm working on a new book that will come out this fall,
Deception
. It's a great story about a set of estranged twins. I love it! And the other project I'm also working on is a sequel to
Pursued
.
Where else can readers find you online?
My website is
www.lillianduncan.net
and I've recently entered the blogosphere at
lillianduncan.wordpress.com
. They can also find me on Facebook and Twitter.
The book is available at fine book stores and for online purchase through these buttons:
Finally, what question would you like to ask my readers?
What's the deciding factor when you buy a book? Is it the cover, the blurb on the back, name recognition of the author, or something else?
Thank you, Lillian, for visiting with us and telling us about your novel.
Readers, Lillian has offered to give a signed copy of her book to the winner of our drawing on Monday, October 31.
To enter, leave a comment below in answer to Lillian's question, above. "Please enter me" won't get you entered.
Leave your email address, in case you win, like so: trish[at]trishperry[dot]com.
Be sure to check out my interviews with

Dan Walsh

and

Susan Meissner

, below. Leave appropriate comments at the bottom of the posts to enter the drawings for a signed copies of their books. And don't forget to enter the drawing for His Grace is Sufficient...Decaf is NOT, below!
Annoying legal disclaimer: drawings void where prohibited; open only to U.S. residents; the odds of winning depend upon the number of participants. See full disclaimer
HERE
.