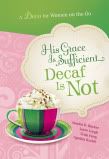 Can it really be that, as we navigate the high-wire act of our busy lives, God's grace forms a quiet safety net beneath us?
Readers, I just received a thrilling FedEx delivery today--my author copies of
His Grace is Sufficient . . . Decaf is NOT
, the fun, touching devotional I wrote with good writer friends, Sandie Bricker, Loree Lough, and Cynthia Ruchti. I want to share it with you all. But since I didn't get enough copies for all of you,
I'm going to send a signed copy to three of you
and hope the rest of you look for the book in your favorite bookstore, Wal-Mart, or online book site (I've inserted some online buttons below).
About the devotional:
There is absolutely no substitute for God's grace. It's irreplaceable! Can it really be that, as we navigate the high-wire act of our busy lives, God's grace forms a quiet safety net beneath us? When we don't have the ability or even the drive to accomplish God's will for our lives, His grace is there. Or when we've chosen the wrong path, His grace is a heartbeat away to dust us off and show us the way home. In 100 upbeat and thought-provoking devotions, the authors help us to find truth in the middle of our crazy lives. Instead of putting our hope in good works, careers, the perfect family, or a double shot of espresso, they remind us to rely on God's supply of grace that never runs dry.
About the authors: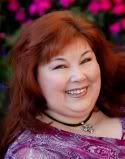 Sandra D. Bricker
was an entertainment publicist in Los Angels for more than fifteen years before becoming a best-selling, award0-winning author of laugh-out-loud fiction from the Tampa Florida, area. As an ovarian cancer survivor, she gears times and effort toward raising awareness and funds for diagnostics and a cure. Her favorite coffee is creme brûlée with a shot of sugar-free vanilla cream. Visit Sandie at
www.SandraDBricker.com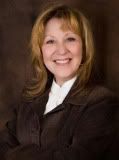 Loree Lough
is a reader favorite with 81 published books (3 million+ in circulation), consistently earning glowing 4- and 5-star reviews. She splits her time between her Baltimore home and a family cabin in the Alleghenies, where coffee enables her to correctly identify "critter tracks." Loree adores a good frappuccino with extra caramel and whipped cream. Visit her at
www.LoreeLough.com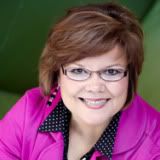 Cynthia Ruchti
writes and produces the drama/devotional radio broadcast "The Heartbeat of the Home." She is editor of the ministry's Backyard Friends magazine; the author of a novel and novella recognized with nominations for Reviewers' Choice, Retailers' Choice, and Readers' Choice awards; and speaks to women's groups and writers' events. Cynthis likes a good Milky Way latte with whipped cream. Visit her at
www.CynthiaRuchti.com
And if you're reading this, you're already at my site and probably know plenty about me. Except my coffee preference: extra strong with heavy cream. Yum.
Now, if you'd like to be considered for this special drawing (only for commenters--subscribers won't be given an automatic entry in this one), answer these two questions in the comments section, below:
What is one way God has shown you His grace this year? And how do you like your coffee? (Non-coffee drinkers are eligible, too!)
CBD.com
I'll draw three winners on Monday, October 31.
Be sure to check out my interviews with

Camy Tang

and

Elizabeth Goddard

, below. Leave an appropriate comment at the bottom of the post to enter the drawing for a signed copy of her book.
Annoying legal disclaimer: drawings void where prohibited; open only to U.S. residents; the odds of winning depend upon the number of participants. See full disclaimer
HERE
.