When an investigative reporter stumbles into the middle of a cash smuggling ring, a homeland security agent can't afford to blow his cover again, but working undercover comes with a high price, and this time, he isn't sure he's willing to pay.
Before we visit with today's author, I want to announce that the winner of the signed copy of Colleen Coble's novel,
Lonestar Angel
, is:
readinginks@ . . .
Congratulations! I'll contact you today for your snail mail address, and we'll get your book to you right away.
I encourage readers to keep commenting and/or subscribe at right (above my list of books) in order to participate in future book give-aways!
Now let's revisit with
Elizabeth Goddard
, author of
Freezing Point
(Love Inspired Suspense, October 2011).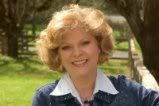 Elizabeth Goddard is the award-winning author of seven contemporary romance novels and two novellas, including a romantic mystery,
The Camera Never Lies
—a 2011 Carol Award winner.
Elizabeth is a member of ACFW and has served as a board member in her local RWA chapter. She is a 7th generation Texan who lives in East Texas with her husband and four children. She and her family recently spent five years in Oregon, which serves as the setting for several of her novels, including
Oregon Outback
, releasing with Barbour Publishing in Spring 2012.
Please tell us five random things we might not know about you.
--I love to bake artisan bread (but I don't eat it).
--I hate seafood.
--I can play the cello.
--I have a degree in computer science.
--I wanted to be a marine biologist.
That's quite a variety! An interesting combination of left-hemisphere facets, right-hemisphere facets, and seafood.
Please tell us a bit more about the plot of Freezing Point.
Investigative reporter Casey Wilkes is willing to fall off the map, having escaped certain death at the hands of a businessman who blames her for destroying his life. But her stay in obscurity lands her smack in the middle of a cash-smuggling ring and a sting operation that could turn deadly.
Jesse Mitchell was transferred to a desk job after he nearly blew his last assignment, but now he's the only man for the job. When a beautiful reporter stumbles into the middle of things, the situation could turn explosive, and Jesse can't afford to blow the operation. But one thing he's learned--working undercover comes with a high price. . .and this time, Jesse isn't sure he's willing to pay.
What is it about your lead character that will make your readers care about her?
She's just a normal person trying to do her job but things keep going wrong. Things keep happening to her and she doesn't know why. I can certainly relate to that!
Oh, yeah. I'm sure everyone relates to that at some point.
If you were the casting director for the film version of your novel, who would play your lead roles?
That's a tough question. I'm not the kind of author who usually selects images for my characters. For my hero, I'd pick James McAvoy—he's a great actor and I think he could do a good job of projecting Jesse's inner turmoil.
I love him! I agree--he's pretty riveting on the screen.
For Casey, I'd choose January Jones who played in
Unknown
with Liam Neeson.
Imagine God has led you to accept a contract to ghostwrite someone's autobiography. Whose is it? Why that person?
David Wilkerson was recently killed in a car accident in East Texas. I remember reading
The Cross and the Switchblade
when I was in elementary school. He's legendary in Christendom.
What is the last book you read that you would recommend?
I read
The Bishop
by Steven James, and while it's a tough read for some (including me) because of the violence, his approach to writing is brilliant and it left me energized as a writer. For some reason, it freed me to know I can be more creative with my writing—it's an art. Regarding the story itself, it too will leave readers breathless. Of course, it won a Christy, so there you are.
What are you working on now?
I'm writing my third Heartsong in my Redwood Coast series, and starting on
Extreme Maneuvers
, my next Love Inspired Suspense.
Where else can readers find you online?
www.Elizabethgoddard.com
facebook.com/elizabethgoddardauthor
twitter.com/bethgoddard
The book is available at fine book stores and for online purchase via the following buttons:
CBD.com
Finally, what question would you like to ask my readers?
When was the last time you were so caught up in a story that you read for hours and allowed your chores to wait? What was the book?
Thank you, Elizabeth, for visiting with us and telling us about your novel.
Readers, Elizabeth has offered to give a signed copy of her book to the winner of our drawing on Monday, October 24.
To enter, leave a comment below in answer to Elizabeth's question, above. "Please enter me" won't get you entered.
Leave your email address, in case you win, like so: trish[at]trishperry[dot]com.
Be sure to check out my interview with

Camy Tang

, below. Leave an appropriate comment at the bottom of the post to enter the drawing for a signed copy of her book.
Annoying legal disclaimer: drawings void where prohibited; open only to U.S. residents; the odds of winning depend upon the number of participants. See full disclaimer
HERE
.