When Secret Service Agents Meghan Connors and Ash Zinder are assigned to guard the Vice President's rebellious daughter, danger and betrayal hitch a ride on the protective detail.
Before we visit with today's author, I want to announce that the winner of the signed copy of Susan Meissner's novel,
A Sound Among the Trees,
is:
faithfulgirl4@ . . .
Congratulations! I'll contact you today for your snail mail address, and we'll get your book to you right away.
I encourage readers to keep commenting and/or subscribe at right (above my list of books) in order to participate in future book give-aways!
Now let's revisit novelist
DiAnn Mills,
author of
Attracted to Fire
(Tyndale, September 2011).
Award-winning author DiAnn Mills is a fiction writer who combines an adventuresome spirit with unforgettable characters to create action-packed, suspense-filled novels.
Her titles have appeared on the CBA and ECPA bestseller lists and have won placements through the American Christian Fiction Writer's Carol Awards and Inspirational Reader's Choice awards. DiAnn won the Christy Award in 2010 and 2011.
DiAnn is a founding board member for American Christian Fiction Writers and a member of Inspirational Writers Alive; Romance Writers of America, and Advanced Writers and Speakers Association. She speaks to various groups and teaches writing workshops around the country. DiAnn is also the Craftsman mentor for the Jerry B. Jenkins Christian Writers Guild.
Please tell us five random things we might not know about you.
--I can't wear a watch or headphones because I have too much electricity in my body.
--I don't like red meat.
--I'm afraid of dogs.
--I'm horrible at math.
--I'm a picky eater.
My mother is like that with body electricity and watches. And she's in her nineties--like the Energizer Bunny. Perhaps you'll live a long, full life too, DiAnn!
Please tell us a bit more about the plot of Attracted to Fire.
Special Agent Meghan Connors' dream of one day protecting the president of the United States is about to come true. Only one assignment stands in her way. After the vice president's rebellious daughter is threatened, Meghan is assigned to her protective detail on a secluded ranch in West Texas.
Unfortunately, working with Special Agent in Charge Ash Zinders may be as tough as controlling her charge. Ash has a reputation for being critical and exacting, and he's also after the same promotion as Meghan.
But when the threats escalate and security on the ranch is breached, it becomes clear this isn't the work of a single suspect—it's part of a sophisticated plan that reaches deeper and higher than anyone imagined. And only Ash and Meghan can put the pieces together before it's too late.
What is it about your lead character that will make your readers care about her?
Meghan is ambitious in her desire to one day guard the President of the United States. She cares about her protectee's health and safety and encourages her to stay clean. Meghan practices commitment to her job and is willing to make the ultimate sacrifice.
If you were the casting director for the film version of your novel, who would play your lead roles?
Meghan Connors - Evangeline Lilly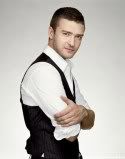 Ash Zinders - Justin Timberlake
Your cover model actually looks a bit like him!
Imagine God has led you to accept a contract to ghostwrite someone's autobiography. Whose is it? Why that person?
Randall Wallace - I heard him speak at the 2011 Christy Award banquet. He impressed me with his honesty and passion for the Lord. His life demonstrates the power of faith in a world where Christianity is often viewed as a crutch. His success as writer for several movies including, Braveheart, Pearl Harbor, We were Soldiers, The Man in the Iron Mask, and many more show his passion for story while not sacrificing his number one priority: his relationship with God.
What is the last book you read that you would recommend?
Anne Graham Lotz -
Expecting to See Jesus: A Wake-Up Call for God's People
. This book touched me in its truth of where we Christians need to be today. It challenged me to never be complacent with my relationship to God while focusing on His unconditional love. It's made me a better child of God.
What are you working on now?
Book 2 of the Crime Scene: Houston series. A woman writer teams up with an FBI agent to write cold cases and discovers her quest for authentic research puts her in danger.
Where else can readers find you online?
www.diannmills.com
www.facebook.com/diannmills
twitter.com/diannmills
The book is available at fine book stores and for online purchase through these buttons:
CBD.com
Finally, what question would you like to ask my readers?
What traits make a heroine or hero unforgettable?
Thank you, DiAnn, for visiting with us and telling us about your novel.
Readers, DiAnn has offered to give a signed copy of her book to the winner of our drawing on Thursday, November 3.
To enter, leave a comment below in answer to DiAnn's question, above. "Please enter me" won't get you entered.
Leave your email address, in case you win, like so: trish[at]trishperry[dot]com.
Be sure to check out my interviews with

Dan Walsh

and

Lillian Duncan

, below. Leave an appropriate comment at the bottom of the posts to enter the drawing for signed copies of their books. And don't forget to enter the drawing for His Grace is Sufficient...Decaf is NOT, below!
Annoying legal disclaimer: drawings void where prohibited; open only to U.S. residents; the odds of winning depend upon the number of participants. See full disclaimer
HERE
.