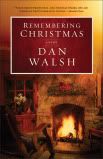 Can one Christmas change a life forever?
This is a bonus post today, and our author is going to give away a signed copy of his Christmas novel to one of my readers who leaves a comment below. I mentioned this book in an earlier blog post, just to share my review (reposted below).
Let's meet author
Dan Walsh,
author of
Remembering Christmas
(Revell, September 2011).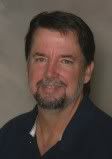 Dan Walsh is a member of American Christian Fiction Writers (ACFW). His first novel,
The Unfinished Gift
won two ACFW Carol Awards. The sequel,
The Homecoming
, released last year in June followed by
The Deepest Waters,
which released in April. His newest novel,
Remembering Christmas
, just came out in September.
Dan recently signed a 4-book deal to write a series of novels with Dr. Gary Smalley, bestselling family and relationship author (with over 6 million books in print). For those who haven't read Dan's novels, reviewers often compare his books to Nicholas Sparks, Richard Paul Evans and Jason Wright.
He writes fulltime in the Daytona Beach area, where he lives with the love of his life, Cindi, his wife of 35 years. They have two grown children, both married, and one grandson. As they await more grandchildren, they enjoy the company of two mini-aussies, Bailey and Darcy.
Please tell us five random things we might not know about you.
--I got married at 19 to the only woman I've ever loved.
--I've wanted to write novels since the 11th grade (way before I became a pastor for 25 years).
--In my youth, I didn't get a haircut all through high school (longhaired surfer bum).
--I'm not a half-bad crooner (love the old standards from the 40's & 50's).
--I cry way too easily for the manly man I appear to be.
Okay, you actually sound like the hero in one of the romance novels my colleagues and I write. The first item was awesome enough on its own.
Please tell us a bit more about the plot of Remembering Christmas.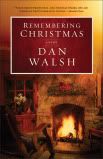 It's 1980, and former hippie-turned-yuppie Rick Denton has everything going for him. Job, cash, car, condo and women. The only thing he can complain about is rising gas prices (now at a dollar a gallon). A stepfather he loathes collapses from an aneurysm, and his mother begs Rick to help them keep their small Christian bookstore alive during the holiday season. The store's eccentric customers start to bug him, as well as the homeless man who sleeps in a big box out back. The only upside to this deal is the pretty single mom who works there in the afternoons. Some unexpected events over the next few weeks will turn Rick's assumptions about himself, his family, and his entire life upside-down.
Bestselling author, Sarah Sundin recently wrote: "This story delighted me, and one twist completely surprised me. Realistic and lovable characters―even shallow Rick―and the refreshing Florida beach town setting make this a memorable Christmas story. I loved Dan's previous novels,
The Unfinished Gift, The Homecoming,
and
The Deepest Waters
. Remembering Christmas is sure to please his fans and to enthrall new readers as well. I highly recommend this novel."
Here's my review of the novel:
One of the best things about this novel is the fact that, despite much conflict--a life-threatening health emergency, strained relations between the hero and his stepfather, a tenacious homeless man planted outside the Book Nook, a single mom struggling to make ends meet--the book just makes you feel good. Perhaps that's because you know the hero is surrounded by so many good people, it's hard to imagine his heart won't eventually soften. And when you become acquainted with why his heart hardened in the first place, you root for that softening to happen. Walsh subtly draws the reader in, avoids predictability, and provides a satisfying, believable ending. I can see this book being enjoyed time and again during the Christmas season.
What is it about your lead character that will make your readers care about him?
At the outset of the book, Rick Denton is a likeable, though self-absorbed young professional. He only agrees to help his mother from a sense of duty (he longs to be on the Carolina ski slopes with his friends). God has set him up to have his whole outlook on life over-hauled this holiday season, as Rick rediscovers who his parents really are (and who they're not), by listening to a cast of colorful, somewhat eccentric customers who come through the bookstore. Rick's transformation at the end rivals what happens to other classic Christmas baddies such as Mr. Grinch and Ebeneezer Scrooge.
I like that--I hadn't made that connection yet, but it's apt.
If you were the casting director for the film version of your novel, who would play your lead roles?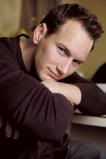 Rick Denton – Patrick Wilson (
A Gifted Man
, new TV series).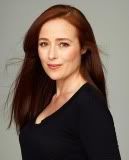 Andrea (single mom) – Jennifer Ehle (
A Gifted Man, Pride and Prejudice
mini-series).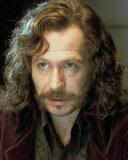 JD (Homeless man) – Gary Oldman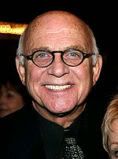 Art Bell – Gavin MacLeod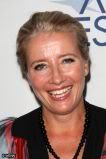 Leanne Bell – Emma Thompson
Imagine God has led you to accept a contract to ghostwrite someone's autobiography. Whose is it? Why that person?
Dr. Gary Smalley – I've been reading his books over this past summer (getting ready for our series together) and getting to know him on a personal level. Gary's one of the most fascinating men I've ever met, and he's got an arsenal of wisdom (as well as some amazing stories).
Agreed. What a wonderful opportunity to work with him on your four-book project!
What is the last book you read that you would recommend?
Sarah Sundin's 3rd book in her Wings of Glory series, called
Blue Skies Tomorrow
. It's just a great read. To me, it has it all: romance, great characters, a great story, action and suspense. And as a lover of WW2 books, she also nails the history down to a tee.
What are you working on now?
I've just finished my 6th novel for Revell, called
The Reunion
(will be out Sept of next year). And I'm just getting started on my 7th book, the first in a series I'll be writing with Dr. Gary Smalley. We've just finalized the storyline and main characters, and my editor at Revell has just given me the green light to start writing (it's due by April, 2012).
Busy man! Where else can readers find you online?
From the homepage on my website, there are buttons to read my blog or follow me on Facebook or Twitter. It's
www.danwalshbooks.com
(you can also preview my other novels, and there are links to order them from the major online stores).
Finally, what question would you like to ask my readers?
I'm curious about their reading tastes and habits. How many of you read print books vs Ebooks? Buy new books vs used books? Buy books online only vs at retail stores? What ingredients does a book have to contain for you to tell your friends, "You've got to get this book!"
The book is available at fine book stores and for online purchase via the following buttons:
CBD.com
Thank you, Dan, for visiting with us and telling us about your novel.
Readers, Dan has offered to give a signed copy of his book to the winner of our drawing on Monday, October 31.
To enter, leave a comment below in answer to Dan's question, above. "Please enter me" won't get you entered.
Leave your email address, in case you win, like so: trish[at]trishperry[dot]com.
Be sure to check out my interviews with

Elizabeth Goddard

and

Susan Meissner

, below. Leave appropriate comments at the bottom of the posts to enter the drawings for a signed copies of their books. And don't forget to enter the drawing for His Grace is Sufficient...Decaf is NOT, below!
Annoying legal disclaimer: drawings void where prohibited; open only to U.S. residents; the odds of winning depend upon the number of participants. See full disclaimer
HERE
.