A young woman discovers that not only was her divorce never finalized—but that the child she thought had died in a kidnapping attempt gone wrong is still alive—and her husband needs her help to figure out which 5 year old is theirs.
Before we visit with today's author, I want to announce that the winner of the signed copy of Sarah Sundin's novel,
Blue Skies Tomorrow
, is:
jen.whitney08@ . . .
Congratulations! I'll contact you today for your snail mail address, and we'll get your book to you right away.
I encourage readers to keep commenting and/or subscribe at right (above my list of books) in order to participate in future book give-aways!
Now let's meet
Colleen Coble
, author of
Lonestar Angel
(Thomas Nelson, Nov 2011).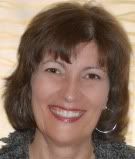 Colleen Coble has nearly two million books in print and loves to see justice prevail in her many novels. She is CEO of American Christian Fiction Writers and lives in Indiana with her husband of forty years where she takes great delight in spoiling her three-year-old granddaughter.
Please tell us five random things we might not know about you.
--I love coffee.
--I will celebrate 40 years of marriage this month.
--I restored an old Victorian home.
--I like to visit graveyards to find interesting names.
--I love children.
I love that graveyard idea! Please tell us a bit more about the plot of Lonestar Angel.
For Eden, hope is rekindled when her estranged husband delivers the astounding news: that their lost baby girl has been found.
Years ago Eden and Clay Larson's baby was stolen. Kidnappers demanded a ransom, but something went horribly wrong at the exchange: the kidnapper's car crashed into the river and was never recovered. Eden blamed herself, Clay lost himself in work. Their young and rocky marriage ended. Or so Eden thought.
Just as Eden is about to move on with her life, Clay arrives and tells Eden she's still married to him. Even more earth-shattering than this news is that he's never stopped looking for Brianna. Based on a tip, he thinks their daughter is in Bluebird, Texas, at a youth ranch. All five little girls there are the right age, but he's not sure which is Brianna.
To discover the truth, the couple becomes counselors to the girls at Bluebird Ranch. They move into small quarters in the bunkhouse and oversee the kids as they try to find out more. As they work together, their love for the children grows and their love for each other is rekindled. But as danger closes in, Eden and Clay realize they've been lured to this remote West Texas location; their lives and the lives of the little girls are in danger. But as Eden learns, "hope does not disappoint."
What is it about your lead character that will make your readers care about her?
Eden has been battered by life but is a strong character who is determined to overcome the past. Her great love for her child allows her to face any danger and overcome any challenge.
If you were the casting director for the film version of your novel, who would play your lead roles?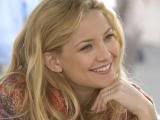 Kate Hudson as Eden.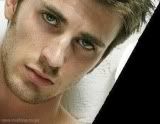 And Chris Evans as Clay.
Imagine God has led you to accept a contract to ghostwrite someone's autobiography. Whose is it? Why that person?
I would never ghostwrite. I believe it panders to the famous person's pride by perpetrating a lie that they actually did the writing. Why not admit you're not a writer and recognize the person who actually crafted the narrative? There is no shame in that. We all have special gifts.
Yes, it's a touchy subject. And it does seem strangely egotistical when celebrities pretend they've actually written the book. I don't mind knowing someone else wrote the book, and I doubt most readers would. We can't all excel at everything!
What is the last book you read that you would recommend?
I love Diann Hunt's humor. I just read
Bittersweet Surrender
last week, which will be out in December as an ebook, and it lifted my spirits so much! She always makes me smile.
Oh, yes. Everything about Diann Hunt makes me smile. Terrific woman and writer.
What are you working on now?
Oh I'm enjoying my new Hope Beach series so much! I just finished the first book,
Tidewater Inn
and am awaiting substantive edits from my editors. I adore the editing process so I'm smiling as I wait!
And she really means that, readers! Colleen has always been vocal about loving the editing process. We should all have such terrific attitudes about perfecting our work!

Where else can readers find you online?
www.colleencoble.com
and also on
Facebook
The book is available at fine book stores and for online purchase through the following buttons:
CBD.com
Finally, what question would you like to ask my readers?
Do you have an e-reader? If so, has it changed the number of books you read a week?
Thank you, Colleen, for visiting with us and telling us about your novel.
Readers, Colleen has offered to give a signed copy of her book to the winner of our drawing on Monday, October 17.
To enter, leave a comment below in answer to Colleen's question, above. "Please enter me" won't get you entered.
Leave your email address, in case you win, like so: trish[at]trishperry[dot]com.
Be sure to check out my interview with

Sandra D. Bricker

, below. Leave an appropriate comment at the bottom of the post to enter the drawing for a signed copy of her book.
Annoying legal disclaimer: drawings void where prohibited; open only to U.S. residents; the odds of winning depend upon the number of participants. See full disclaimer
HERE
.