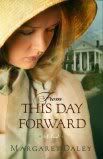 Shortly after the War of 1812, an Englishwoman, left stranded in South Carolina, pregnant and recently widowed, struggles to make a life for herself. Can the disenchanted American physician who comes to her rescue heal her wounded heart?
I posted a quick feature about this book recently, but today I'm posting a full interview with the author, and we're going to give away a copy to a reader/subscriber.
But before we visit with today's author, I want to announce that the winner of the signed copy of Ann Gabhart's novel,
The Blessed
, is:
littleronm@ . . .
Congratulations! I'll contact you today for your snail mail address, and we'll get your book to you right away.
I encourage readers to keep commenting and/or subscribe at right (above my list of books) in order to participate in future book give-aways!
Now let's revisit novelist
Margaret Daley
, author of
From This Day Forward
(Summerside Press, September 2011).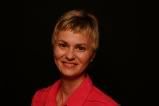 Margaret Daley is an award winning, multi-published author in the romance genre. One of her romantic suspense books,
Hearts on the Line
, won the American Christian Fiction Writers' Book of the Year Contest. Recently she has won the Golden Quill Contest, FHL's Inspirational Readers' Choice Contest, Winter Rose Contest, Holt Medallion and the Barclay Gold Contest. She writes inspirational romance, both contemporary and historical, and romantic suspense books. Her seventy-fifth book is
From This Day Forward
.
Please tell us five random things we might not know about you.
--I was a cheerleader in high school.
--I have an auditory processing disability.
--Chocolate is okay, but caramel is great.
--I love to sing but can't carry a tune.
--The first year in college I was in the nursing program and can't stand shots but had to practice giving shots.
Please tell us a bit more about the plot of
From This Day Forward.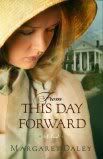 Rachel Gordon is stranded in South Carolina, pregnant, a recent widow when her husband fell overboard on the voyage to America. Nathan Stuart, a physician who came home from serving in the American army during the War of 1812, disenchanted with his life and the Lord, rescues Rachel and saves her life. Feeling responsible for her, Nathan tries to discourage her from living at a rundown farm her husband bought to start a new future in America. He wants her to return to England.
Rachel refuses to go back to England where her father disowned her for marrying against his wishes. The farm is all she has, and she is determined to make it on her own. But Nathan has other ideas and becomes her farmhand to discourage her from staying in America. Instead he ends up protecting her and being challenged by her. Can two wounded people heal each other?
What is it about your lead character that will make your readers care about her?
Rachel is thrown into a situation totally foreign to her. She had to learn a whole new set of skills to succeed.
If you were the casting director for the film version of your novel, who would play your lead roles?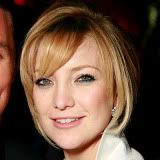 Kate Hudson.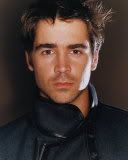 And Collin Farrell.
What were some of your favorite words of encouragement from a mentor, colleague, or reader?
To believe in myself.
What is the last book you read that you would recommend?
Love Finds You in Tombstone, Arizona
by Miralee Ferrell. This was a wonderful story of redemption. I felt like I was in the Old West in Tombstone. The characters made me care about them and want them to succeed.
What are you working on now?
My second book in The Men of the Texas Rangers Series by Abingdon Press. My first one in this series called
Saving Hope
will be out at the end of February, 2012.
Where else can readers find you online?
My website is
www.margaretdaley.com
The book is available at fine books stores and online through the following buttons:
CBD.com
Finally, what question would you like to ask my readers?
What makes you want to buy a book: author, back blurb, cover or something else?
Thank you, Margaret, for visiting with us and telling us about your novel.
Readers, Margaret has offered to give a signed copy of her book to the winner of our drawing on Monday, September 12.
To enter, leave a comment below in answer to Margaret's question, above. "Please enter me" won't get you entered.
Leave your email address, in case you win, like so: trish[at]trishperry[dot]com.
Be sure to check out my interview with Robin Lee Hatcher, below. Leave an appropriate comment at the bottom of the post to enter the drawing for a signed copy of her book.
Annoying legal disclaimer: drawings void where prohibited; open only to U.S. residents; the odds of winning depend upon the number of participants. See full disclaimer
HERE
.