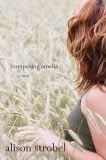 A young pianist is determined to follow her dream of playing professionally—even if it means staying behind in LA when her husband gets relocated to the middle of nowhere—and chasing that dream nearly kills her.
Before we visit with today's author, I want to announce that the winner of the signed copy of Kim Cash Tate's novel,
Cherished
, is:
plhouston@ . . .
And the winner of the signed copy of Margaret Daley's novel,
From This Day Forward
, is:
ABreading4fun@ . . .
Congratulations! I'll contact you both today for your snail mail addresses, and we'll get your books to you right away.
I encourage readers to keep commenting and/or subscribe at right (above my list of books) in order to participate in future book give-aways!
Now let's meet novelist
Alison Strobel
, author of
Composing Amelia
(David C. Cook, September 2011).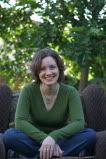 Alison is a wife to (and co-author of children's books with) Dan Morrow, a homeschooling mom to two daughters, and an avid crocheter and reader. She's written six contemporary fiction novels and two children's books, and she works from her home office in Colorado, which has an amazing (and sometimes distracting) view of the Rockies.
Her passion in writing is to see God's truths conveyed through stories about life, love, and faith; through stories that make readers think; but most importantly, through stories that are thoroughly enjoyable. Her second novel,
Violette Between,
was a Rita finalist in 2007, and her first children's book,
That's Where God Is
, has won two awards.
If she wasn't a writer and a mom she'd be an elementary school teacher, which is what she was before quitting to write full time.
Please tell us five random things we might not know about you.
Oddly, most of my weird trivia comes from my college years:
--For about five minutes I planned to major in musical theater in college.
--I studied abroad at the University of Glasgow in Scotland my junior year, and lived just a couple blocks from the flat where my grandmother had grown up and lived before coming to the states as a war bride.
--I was addicted—in the real sense—to an online role playing game my freshman and sophomore years.
--And then, two not related to college: my husband and I met on eHarmony.com—he was my 100th match, I was his first.
--We were in a bunch of television and radio commercials for them in 2003/2004.
I'd love to see one of those ads!
Please tell us a bit more about the plot of Composing Amelia.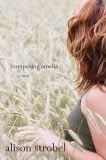 Amelia has been running from her mother for years, afraid of making the same mistakes she made and of becoming the same kind of failure she was. Her dream to be a professional pianist is, in her eyes, a ticket to security—if she can achieve that, then she's sure she'll never be like her mom. Her husband, Marcus, has his own ambitions and his own parental angst, and both assume that God's will is behind them and their desires.
But when Marcus gets a prestigious position in a small town in Nebraska, their marriage, their faiths, and their dreams are tested.
What is it about your lead character that will make your readers care about her?
I think readers will really like and relate to Amelia because, like so many of us, she's trying to escape dysfunctional family dynamics and be her own person. She doesn't want to be defined by the same mistakes her mother made, but try as she might she just can't seem to grab the success she so desperately wants. And like many couples, she and Marcus are torn between their shared desire to be together and their separate desires for what success looks like.
If you were the casting director for the film version of your novel, who would play your lead roles?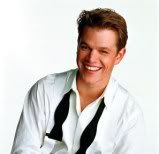 A younger Matt Damon would make a good Marcus.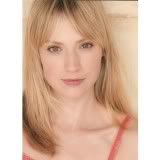 As for Amelia…hmmm, that's hard! I think maybe Beth Riesgraf (from my favorite show,
Leverage
) would be a good match. She's a good fit for the image I had in my head of Amelia, though I'm not sure how she'd look as a redhead!
And I was unable to find a redheaded version of her. We'll have to use our imaginations, just like when we read books!
What were some of your favorite words of encouragement from a mentor, colleague, or reader?
I'm so blessed—I get the most incredible feedback from readers! One of my favorite quotes came from a reader who called my book "steak and potatoes" reading—in other words, a solid, "filling," and satisfying story. I loved that! One woman wrote to tell me that one of my books had opened her eyes to how she needed to change and grow deeper in her relationship with Christ. Incredibly humbling stuff. It's such an honor to get to write these books and then see God use them to change people.
And how wonderful and thoughtful when readers take the time to let you know, right?
What is the last book you read that you would recommend?
I'm currently listening to Terry Pratchett's
The Fifth Elephant
. I think Pratchett is one of the most brilliant writers alive right now. I highly recommend him to anyone who likes imaginative stories, boldly drawn characters, British humor, and fascinating social commentary in the guise of quirky fantasy. (If you decide to check him out, start with the Night Watch books—I believe the first is called
Guards! Guards!
)
And way a shame we're losing his genius to Alzheimer's--I agree with you, he's wonderful.
What are you working on now?
I just—literally just, like 10 minutes before starting this interview—sent away four book synopses to my agent to be pitched to one of my publishers. Hopefully by the time this interview is up I'll have another contract lined up! Until then, I'm going to keep promoting the books I have out, brainstorming some possible YA projects with my husband, and outlining the books my agent is proposing so that they're ready to go.
Where else can readers find you online?
My website will soon undergo a facelift, and when it's live I think I'm going to start blogging again. So keep an eye on
www.AlisonStrobel.com
(and check out the behind-the-scenes stuff I have posted for
Composing Amelia
and my other novels as well!).
I'm also very active on
Facebook
, where my group page is full of fun conversations on all sorts of things. I'm on
Twitter
, but I'm less "author" there and more "mom/wife/Christian Libertarian/Attachment Parenting, Gentle Discipline, and homeschooling advocate". I don't usually do Twitter until I'm in bed, don't ask me why, so if you're a night owl you're a lot more likely to see my tweets!
My husband and I also have a fan page on Facebook
(Dan & Ali Morrow)
and a website
(DanAndAliMorrow.com)
where we give away free books every month! Come check us out!
The book is available at fine book stores and for online purchase via these buttons:
CBD.com
Finally, what question would you like to ask my readers?
Oh, so many things I'd love to ask! But since I can only ask one thing, I'll ask this: What do you wish your favorite author would do more of? More in-store book signings? More virtual events (virtual book launch, virtual book discussions, etc)? More blogging? Curious to see the answers; I hope y'all leave some comments for me!
Thank you, Alison, for visiting with us and telling us about your novel.
Readers, Alison has offered to give a signed copy of her book to the winner of our drawing on Monday, September 19.
To enter, leave a comment below in answer to Alison's question, above. "Please enter me" won't get you entered.
Leave your email address, in case you win, like so: trish[at]trishperry[dot]com.
Be sure to check out my interview with Susan Page Davis, below. Leave an appropriate comment at the bottom of the post to enter the drawing for a signed copy of her book.
Annoying legal disclaimer: drawings void where prohibited; open only to U.S. residents; the odds of winning depend upon the number of participants. See full disclaimer
HERE
.