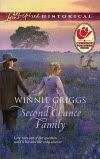 Marriage was out of the question... until it became the only answer.
Before we visit with today's author, I want to announce that the winner of the copy of Susan Meissner's novel,
The Shape of Mercy
, is:
nancyecdavis@ . . .
Congratulations! I'll contact you today for your snail mail address, and we'll get your book to you right away.
I encourage readers to keep commenting and/or subscribe at right (below my list of books) in order to participate in future book give-aways!
Now let's revisit with novelist
Winnie Griggs
, author of
Second Chance Family
(Harlequin Love Inspired Historical, July 2011).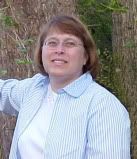 Winnie Griggs has written 12 books for three different lines and is currently hard at work on her 13th. A small town girl herself, Winnie's books focus on family and community and matters of faith - all subjects that are near and dear to her own heart. In fact, the motto on her website reads "Small Towns, Big Hearts, Amazing Grace"
Winnie has been married for 35 years to her college sweetheart and together they have raised four proud-to-call-them-mine children and a too-numerous-to-count assortment of dogs, cats, fish, hamsters, turtles and 4-H sheep. Besides reading and writing, Winnie's favorite activities include cooking, exploring flea markets and pretending the growing army of dust bunnies who have invaded her home will disappear if she just ignores them long enough.
Please tell us five random things we might not know about you.
--I collect trinket boxes.
--I was born on Friday the 13th.
--I have a BS degree in Mathematics.
--I once made a patchwork quilt.
--I'm the oldest of five siblings.
Please tell us a bit more about the plot of Second Chance Family.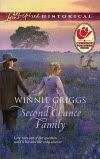 Take one sheriff who is convinced marriage is absolutely not for him and one widow who is all about the importance of family, then add two mistreated orphans desperate for a loving home and a busybody neighbor determined to send them packing, and you have all the makings of a head-butting confrontation set to rock the sleepy town of Knotty Pine, Texas.
The honorable sheriff has vowed never to love again, for fear of wounding someone else. The most he can offer widow Cora Beth Collins is marriage in name only, which is not at all to Cora Beth's liking. But with no other way to adopt two runaway orphans, she accepts.
Despite his intentions, however, Mitch is starting to want more from Cora Beth...and from himself. For in her trusting eyes he sees everything he hopes to be - as a lawman, a father and a husband.
What is it about your lead character that will make your readers care about him?
He is an honorable man who champions those who most need his help. And he is fighting his very obvious attraction to the heroine in order to protect her from the hurt he fears he will inflict on her.
Most novels feature a villain, whether in the form of a person or as an entity or psychological fear. Who or what would you say is your novel's villain?
There is a backstory villain, in the form of the hero's grandmother, who inflicted emotional wounds. But the on-stage villain, who drives the story forward, is the town's busybody.
Gossip mongers! Excellent bad guys!
If you were the casting director for the film version of your novel, who would play your lead roles?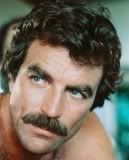 I patterned my hero after a young Tom Selleck.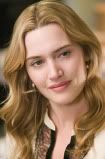 And my heroine after Kate Winslet (the character she played in
The Holiday
).
What are you working on now?
I've completed a novella,
Home For Thanksgiving,
that will be released in the
Once Upon A Thanksgiving
anthology that will come out in October. At the moment I'm working on the third book of a continuity about three sisters who immigrate from Ireland to the US in 1850
Where else can readers find you online?
I always love hearing from readers! My website is
www.winniegriggs.com
, I'm active on facebook, and I blog once a month over at
Petticoats and Pistols
.
The book is available at fine book stores and by online purchase via these buttons:
CBD.com
Finally, what question would you like to ask my readers?
I love to collect quotes - of the inspirational, motivational or quirky-view-of-life variety. Do you have a favorite you'd be willing to share?
Thank you, Winnie, for visiting with us and telling us about your novel.
Readers, Winnie has offered to give a signed copy of her book to the winner of our drawing on Monday, August 15.
To enter, leave a comment below in answer to Winnie's question, above. "Please enter me" won't get you entered.
Leave your email address, in case you win, like so: trish[at]trishperry[dot]com.
Be sure to check out my post about your recipes and my Tea for Two giveaway. Leave an appropriate comment at the bottom of my post to enter the drawing for a signed copy of the book (or one of my other books).
Annoying legal disclaimer: drawings void where prohibited; open only to U.S. residents; the odds of winning depend upon the number of participants. See full disclaimer
HERE
.