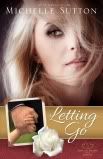 Sometimes for dreams to come true, you have to let go . . .
Before we visit with today's author, I want to announce that the winner of the signed copy of Veronica Heley's novel,
Murder My Neighbour
, is:
mittens0831@ . . .
Congratulations! I'll contact you today for your snail mail address, and we'll get your book to you right away.
I encourage readers to keep commenting and/or subscribe at right (above my list of books) in order to participate in future book give-aways!
Now let's revisit with novelist
Michelle Sutton
, author of
Letting Go
(Sheaf House, August 2011).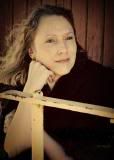 Michelle is a social worker who has been writing romantic fiction for over seven years and is a member of American Christian Fiction Writers, as well as an avid book reviewer and blogger on a variety of sites. She founded Edgy Christian Fiction Lovers social networking site which has over 1000 members.
Southeastern Arizona is where Michelle calls home. She loves being surrounded by mountains and clean air, which inspires many of her novels. She and her husband are approaching twenty-one years of marriage and their two sons will begin their second year of college in August.
She is the author of a dozen novels releasing through Dec 2011 and and additional six new titles and two re-releases are scheduled to happen between 2012 and 2014.
Please tell us five random things we might not know about you.
--I have written several books that will never be published.
--I met my first publisher at a conference when we were roommates.
--I've been married for over twenty years.
--I have a step-daughter that is 18 months younger than I am.
--I'm allergic to cats, but I have one… (God bless my precious feline family member.)
Please tell us a bit more about the plot of Letting Go.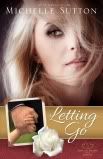 Outwardly Diane Simmons appears to have everything a woman could want. A successful attorney, she's beautiful and talented, and yet she always seems to be attracted to the wrong men. Longing to be loved for who she is, not for what she looks like, she finally realizes the world's view of love is totally unrealistic and distorted and gives up on romance. She wants to find a better way but has no clue where to look.
Dave Passel can never father a biological child. He loves his foster son deeply, but something goes terribly wrong before the adoption can be finalized. When the State tries to reunite the child with the birth mother he has never known and the new caseworker accuses Dave of sabotaging visits with her, he hires Diane to fight for him in court. He believes in God's sovereignty, but bad experiences with his late wife make it hard for him to trust Diane as she advocates for his son. If only he didn't struggle so much with letting go.
I wanted to write a story that resembled the social work scenarios that I've experienced for years, and wanted to show the healing process occurring between two broken-hearted people. Hence the characters in my book were born. Dave had a bad experience with his previous wife that followed the situation of several foster-adoptive single dads that I'd worked with whose wives were suddenly pregnant, yet he - the husband - was sterile. I thought that would make for an interesting backstory for the hero. I also have known a number of women who have longed to be mothers, but for one reason or another that wasn't meant to be (in a biological sense.) So an interesting situation develops where both of my characters think the other won't want them because they can't produce children. They see themselves and defective even though they are beautiful and successful people with the means to parent a child and a heart full of love for children.
What is it about your lead character that will make your readers care about her?
I think Diane's experience exemplifies many women in the world today. She has been used by men who didn't want to commit to her. She believed that if she learned everything about romance and pleasing men (through women's magazines, romance novels, etc.) that she would snag a good man and keep him for life. This theory fails to be proven in her life over an over again. She feels cheated because of the lie that she believed for many years… if you are sexy enough, someone will love you and want to marry you. Her anger turns inward when she decides she's been deceived for the last time and she becomes very depressed.
Most novels feature a villain, whether in the form of a person or as an entity or psychological fear. Who or what would you say is your novel's villain?
In this case I thought it would be fun to make the attorney appointed by the court to represent what is in the child's best interest to be an ex-girlfriend of Dave's from high school. He is conflicted because he wants to adopt his son more than anything in the world, so he worries about upsetting his ex for fear that she will recommend against him adopting. It really stokes the hero's anxiety in the story when the two attorneys (Diane and his ex) try to one-up each other in court to impress Dave.
If you were the casting director for the film version of your novel, who would play your lead roles?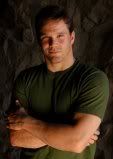 Dave Passel – actor Dylan Bruno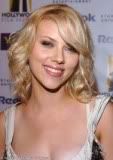 Diane Simmons – actress Scarlett Johansson (looks sexy without even trying)
What is the last book you read that you would recommend?
I've read a ton of books lately, but I really enjoyed
Spring for Susannah
by Catherine Richmond. It's a debut novel and historical fiction. The publisher was Thomas Nelson.
What are you working on now?
I have a deadline for a book that I wrote seven years ago. Finally sold.
Where else can readers find you online?
www.michellesutton.net
edgyinspirationalauthor.blogspot.com
The book can be purchased in fine bookstores and online via the following buttons:
CBD.com
Finally, what question would you like to ask my readers?
What topics do you think cliché in the Christian fiction market today?
Thank you, Michelle, for visiting with us and telling us about your novel.
Readers, Michelle has offered to give a signed copy of her book to the winner of our drawing on Monday, August 29.
To enter, leave a comment below in answer to Michelle's question, above. "Please enter me" won't get you entered.
Leave your email address, in case you win, like so: trish[at]trishperry[dot]com.
Be sure to check out my interview with Bonnie Leon, below. Leave an appropriate comment at the bottom of the post to enter the drawing for a signed copy of her book.
Annoying legal disclaimer: drawings void where prohibited; open only to U.S. residents; the odds of winning depend upon the number of participants. See full disclaimer
HERE
.