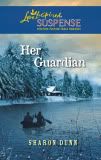 Julia Randel was kidnapped by the cult leader Elijah True when she was 13. Seven years later, she escaped. Now she must testify against the man who stole her childhood
.
Before we visit with today's author, I want to announce that the winner of the signed copy of my novel,
Unforgettable
, is:
laurelprincess12@ . . .
Congratulations! I'll contact you today for your snail mail address, and we'll get your book to you right away.
I encourage readers to keep commenting and/or subscribe at right (below my list of books) in order to participate in future book give-aways!
Now let's revisit with novelist
Sharon Dunn
, author of
Her Guardian
(Love Inspired, July 2011).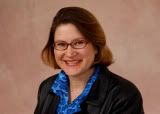 Sharon Dunn is an award winning writer of both mysteries and romantic suspense for the Christian reader.
Night Prey
, a Love Inspired Romantic Suspense, was recently nominated for a Carol Award by American Christian Fiction Writers.
Please tell us five random things we might not know about you.
-- I am the middle child in a family of six children.
-- I am directionally challenged and have given up ever being able to navigate in a strange city.
-- If it wasn't for spell check, I wouldn't be able to write novels.
-- Though I count myself among the cat people, I have recently adopted a very nervous border collie who has won my heart.
-- My best prayer times are when I go for a walk up the trail by our house.
You've got me beat, Sharon. I can barely navigate in my home town, let alone a strange city.
Please tell us a bit more about the plot of Her Guardian.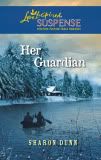 Fearing for his daughter's life, Julia's father hires bodyguard Gavin Shane to protect her when the loyal cult members start to make threats. Two weeks before the trial, Gavin and Julia must play a game of cat and mouse to stay alive as the cult members will stop at nothing to insure that Julia doesn't make it to the courtroom.
What is it about your lead character that will make your readers care about her?
I think Julia's courage in facing Elijah and her desire to find hope for her future and not give into bitterness for what she has lost will inspire readers
Why will readers enjoy your novel?
Action, action, action and a love story thrown in for good measure.
If you were the casting director for the film version of your novel, who would play your lead roles?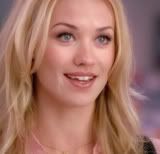 Yvonne Strahovski, the blond actress from the series
Chuck
would play Julia and the part of Gavin would go to an unknown actor who looks more like he just stepped off the beach from a day of surfing than a bodyguard.
I searched for a little while for a suggestion, Sharon, but it's hard to refine a Google search to cover your parameters (not if you want to find someone old enough, manly enough, and smart looking enough).
If your publisher asked you to write your next novel in a different genre, which genre would you choose?
If I could write any book and had endless amounts of time to do research and to revise, I would love to write something that was the equivalent of
Les Miserables
. I think that it is the most perfect story ever written in terms of characters, theme and complexity of plot. I don't know if I am up to the task, but I would love to try.
Oh, I hear you. It would be fun to take that kind of time writing a book. What is the last book you read that you would recommend?
For about a year, the only thing that made sense to me was C. S. Lewis and now the only thing that makes sense to me is Philip Yancey. I loved
Soul Survivor
. Both those authors write with great honesty and don't get bogged down in Christianeze.
Philip Yancey was one of the first Christian authors I read as a new believer, and I completely agree with you. He writes beautifully. And Lewis's genius goes without saying. I love the way his mind worked.
What are you working on now?
I just turned in another Love Inspired Suspense called
Broken Trust.
It takes place in Eastern Montana. A female sheriff has to work with an FBI agent to infiltrate a militia that plans on stepping outside the law.
Broken Trust
will be out March 2012.
Where else can readers find you online?
www.sharondunnbooks.net
and at the
www.eharlequin.com
website.
The book is available for online purchase via the following buttons:
CBD.com
Finally, what question would you like to ask my readers?
The last time you stopped reading a book, what was it that made you put the book down and never go back to it?
Can you remember the first book you read that sparked something inside you that made you realize that reading fiction was almost magic. In other words, what book turned you into a reader?
Thank you, Sharon, for visiting with us and telling us about your novel.
Readers, Sharon has offered to give a signed copy of her book to the winner of our drawing on Thursday, July 28.
To enter, leave an answer to Sharon's questions (above) at the bottom of today's post. "Please enter me" won't get you entered.
Leave your email address, in case you win, like so: trish[at]trishperry[dot]com.
Be sure to check out my interview with

DiAnn Mills

, below, and leave a comment at the bottom of the post to enter the drawing for a signed copy of her book.
Annoying legal disclaimer: drawings void where prohibited; open only to U.S. residents; the odds of winning depend upon the number of participants. See full disclaimer
HERE
.