An elderly widower who just wants to be left alone finds himself saddled with a smart-mouthed teenage girl who needs someone to believe in her, and their unlikely friendship uncovers a family mystery that changes both lives.
Before we visit with today's author, I want to announce that the winner of the signed copy of DiAnn Mills' novel,
Under a Desert Sky
, is:
walen11@ . . .
Congratulations! I'll contact you today for your snail mail address, and we'll get your book to you right away.
I encourage readers to keep commenting and/or subscribe at right (below my list of books) in order to participate in future book give-aways!
Now let's revisit with novelist
Lisa Wingate
, author of
Dandelion Summer
(NAL Accent Penguin Putnam, July 2011).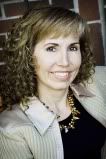 Lisa Wingate is an award-winning journalist, magazine columnist, popular inspirational speaker and a national bestselling author of sixteen novels, including
Tending Roses,
now in print for ten years, and a favorite book-discussion selection.
Lisa is one of a select group of authors to find success in both the inspirational and general markets in mainstream fiction. Her works have been featured by the National Reader's Club of America, AOL Book Picks, Doubleday Book Club, the Literary Guild, American Profiles, Crossings Book Club,
Women's World Magazine
,
Family Circle Magazine
, and have been short-listed for various awards, including the American Christian Fiction Writer's Book of the Year Award.
Lisa also spends time on the road as a motivational speaker. Via Internet, she shares with readers as far away as India, where her book,
Tending Roses
, has been used to promote women's literacy, and as close to home as Tulsa, Oklahoma, where the county library system has used her works to help volunteers teach adults to read.
Lisa lives in Central Texas where her husband teaches Science and her two boys are to enter their junior years, one in high school and one in college.
Please tell us five random things we might not know about you.
--My husaband and I teach Sunday School for high school seniors, who are a joy and a challenge. My very favorite day is to gather kids, pets and camp food, and head down to the old swimming hole where kids have been gathering for generations.
--For my first writing session of the day, I'm usually propped up in bed with my laptop, my decaf, and really bad hair.
--I work on my TBR stack by propping a book on my elliptical machine and having awkward but total mind-body exercise.
--Houseplants have short life spans in my house—I don't mean to be a plant-killer; it just happens.
--I am a mother of boys (ordered girls, but they were out of stock that day, twice), so I know how to catch crickets in Ziplock bags, to feed pet lizards—this may come in handy during the apocalypse.
I do the same as you on the treadmill! It makes the exercise time pass more easily, and I find I actually look forward to it.
Please tell us a bit more about the plot of Dandelion Summer.
The story features an unlikely friendship between a grumpy old man and a desperate teenage girl who are drawn together as they try to solve the mysteries of a hidden family past.
When J. Norman's daughter hires a smart-mouthed teenager, Epie, to cook for him in the afternoons Norman is not pleased. Over time, an unlikely friendship develops, as Norman shares his memories of his work at NASA and the early days of the space program. Epiphany's presence in the house pulls ties to Norman's long-lost memories of another house, another life, and a woman, a black housekeeper, who saved him. Together, Norman and Epiphany begin to investigate the mystery of Norman's true identity.
For me, this story was a joy to write, as the original Apollo moon shots are some of my oldest memories.
What is it about your lead characters that will make your readers care about them?
J.Norman reflects on his busy career in the space race and his lack of time to share in his daughter's upbringing, as young Epie also suffers from lack of parental attention. Like many fathers, Norman regrets that he didn't spend more time with his daughter. Norman's recollections of the early days at Cape Canaveral and President Kennedy's space race were inspired by a special reader-friend, Ed Stevens, who worked on the Howard Hughes team that designed the first moon lander. Like my friend, Ed, Norman has fascinating stories to tell, and those stories draw Epie to him.
In Epie, Norman finds a lost connection to his own daughter and a catalyst for change. In Norman, Epie finds a father figure, someone to mentor her, and an friend to fill the empty space inside her where a father should have been. Epie is a kid filled with potential, but on the road to dangerous and destructive choices.
The story is in many ways a modern southern corollary to George Eliot's classic Silas Marner --in which Silas's discovery of an adopted daughter (oddly enough, Silas's daughter is named Eppie, which wasn't even intentional) changes Silas's life as a hermit/weaver who works all the time and breaks him out of his shell to bring him into the larger community. In the process, of course, Silas saves Eppie and raises her to be a confident young woman.
Here is a link to a father/daughter video excerpt from the book:
YouTube
Why will readers enjoy your novel?
Readers will enjoy the intergenerational friendship, but also the prickly relationship between Norman and Epie. They are at times both wonderful and difficult, each of them. Their quest to solve Norman's family mystery takes them on a road trip of epic proportions through historic southern towns and a hidden past.
If you were the casting director for the film version of your novel, who would play your lead roles?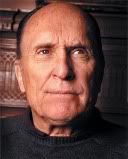 Wow! Robert Duvall would be J. Norman.
Epie would be played by a brilliant, young, spunky, and heretofore undiscovered newcomer!
If your publisher asked you to write your next novel in a different genre, which genre would you choose?
Historical, maybe? I love history!
What is the last book you read that you would recommend?
I thoroughly enjoyed
Water for Elephants
. I was so into it that when I saw the movie, I was reminded that when a book is really great, reading is better than seeing. The movie was good, but the book was the full experience.
I loved both the book and the film. Both were so moving and gorgeous. I so agree that the book is typically a more full experience. But I do love when my favorite books are brought to film.
What are you working on now?
I'm doing the edits for
Blue Moon Bay
, which follows
Larkspur Cove
in the Moses Lake series for Bethany House.
Blue Moon Bay
will be released by Bethany House in February, 2011. The second book in the Moses Lake series, it is a stand-alone story, but also within the small-town lakeside setting of Larkspur Cove (Bethany House, Feb. 2011). When a family falls into conflict over the sale of the family land, a no-nonsense career woman is forced to return to the family funeral home in tiny Moses Lake, Texas to sort things out and deal with the unresolved wounds of her past. There, she meets a local guy, finds herself embroiled in a family mystery, and reconnects with the plain faith of her family's Mennonite neighbors. The last place she ever wanted to find herself turns out to be the place where she might reconnect with her family and find out where she's meant to be.
Where else can readers find you online?
lisa@lisawingate.com
www.lisawingate.com
www.southernbelleview.com
www.youtube.com/lisawingate
www.facebook.com/pages/Lisa-Wingate-Readers-Circle
twitter.com/#!/lisawingate
The book is available at fine book stores and online via the following buttons:
CBD.com
Finally, what question would you like to ask my readers?
One of my favorite things about sending fictional people out into the world is meeting the real people they bring home—like my fascinating reader-friend Ed Stevens, who inspired
Dandelion Summer
. Can you share a real-life connection that has happened because of a book, story, or book club?
Thank you, Lisa, for visiting with us and telling us about your novel.
Readers, Lisa has offered to give a signed copy of her book to the winner of our drawing on Thursday, July 28.
To enter, leave an answer to Lisa's questions (above) at the bottom of today's post. "Please enter me" won't get you entered.
Leave your email address, in case you win, like so: trish[at]trishperry[dot]com.
Be sure to check out my interview with

Sharon Dunn

, below, and leave a comment at the bottom of the post to enter the drawing for a signed copy of her book.
Annoying legal disclaimer: drawings void where prohibited; open only to U.S. residents; the odds of winning depend upon the number of participants. See full disclaimer
HERE
.