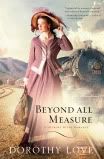 Ada has loved deeply and lost dearly, but protecting her heart could mean missing out on the love of a lifetime.
Before we visit with today's author, I want to announce that the winner of the signed copy of
The Wedding Season
, featuring Louise Gouge's novella,
The Gentleman Takes a Bride
, is:
kmkuka@ . . .
Congratulations! I'll contact you today for your snail mail address, and we'll get your book to you right away.
I encourage readers to keep commenting and/or subscribe at right (below my list of books) in order to participate in future book give-aways!
Now let's meet novelist
Dorothy Love,
author of
Beyond All Measure
(Thomas Nelson Fiction, June 2011).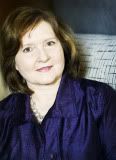 An accomplished author in the general market, Dorothy Love makes her Christian fiction debut with the Hickory Ridge novels set in her native state of Tennessee. An avid traveler and amateur historian Dorothy shares her passion for Southern history through her novels. A sustaining member of the Southern Historical Society, she shares a home in the Texas hill country with her husband and their two golden retrievers.
Please tell us five random things we might not know about you.
-- I'm a beach girl through and through.
-- I paid for my undergraduate degree writing for newspapers.
-- My favorite trip of all time was a three week sojourn through New Zealand with my husband.
-- The only ice cream flavor I can't resist is Blue Bell's Homemade Vanilla.
-- I collect seashells (see above!) and antique maps.
Please tell us a bit more about the plot of
Beyond All Measure
.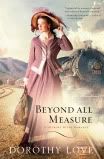 Following the loss of her family, her fiancé, and her fortune, Ada Wentworth journeys from Boston to Hickory Ridge to take a position as a lady's companion. But only until she can earn enough money to open a millinery shop back east. Then she meets her employer, Wyatt Caldwell, the kindest and most attractive man in Hickory Ridge and despite her misgivings, finds that her feelings for him are growing.
As the South struggles to heal in the aftermath of the Civil War, Ada must let go of her painful past in order to trust God with her future, and Wyatt with her heart.
What is it about your lead character that will make your readers care about her?
Ada has lost everything. She struggles with her faith, and with the very real problem of how to provide for herself. Even though she is a woman of the 19th century, her emotions and the choices she must make are the same ones modern women face every day.
Why will readers enjoy your novel?
I've heard from early readers that they love Wyatt as much as they love Ada. Who can resist a long-legged, blue eyed, Stetson-wearin' Texan who brings you candy and calls you darlin'? I hated to let him go. Others have said they loved the historical details, and the relationships between Ada and the citizens of Hickory Ridge: Miss Lillian, the ladies of the church quilting circle, and Sophie, the beautiful mulatto child at the orphanage. Others liked the unexpected plot twist.
If you were the casting director for the film version of your novel, who would play your lead roles?
That's a great question. I don't watch very many modern movies; I am a fan of the classics. So I don't even know the names of today's stars.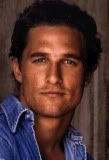 Matthew McConaughy is a native Texan with the languid drawl that makes me swoon, so maybe he'd be a great Wyatt.
Maybe Anne Hathaway for Ada?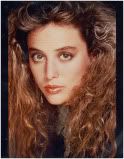 If Virginia Madsen were younger she would be my first pick. She brings such depth and sensitivity to any role she plays. I am not sure why she never became a huge star. I absolutely love her in every role she's done.
Here's a picture of her when she was younger. I've always liked her, as well. I especially liked her surprisingly sinister character in Monk.
If your publisher asked you to write your next novel in a different genre, which genre would you choose?
Wow, that's hard. I love historical fiction beyond all measure, but I wrote a number of contemporary novels for young adults before coming to CBA. It might be fun to write another.
What is the last book you read that you would recommend?
Bloodroot
by Amy Greene. It's a southern novel told in six voices and each one is distinct and pitch perfect. The language is beautiful and precise, and the story, while sometimes harrowing, makes us care deeply about the protagonist. I just finished Julie Lessman's
A Hope Undaunted
, and as always I am blown away by the depth of her characterizations and her ability to make us care about a huge, messy, flawed Irish American family.
What are you working on now?
I am waiting to receive line edits for the second Hickory Ridge book
Beauty For Ashes
which will release next February, and am writing the third, to be called
Every Perfect Gift
. That one will complete the Hickory Ridge series and will be out in November of 2012.
Where else can readers find you online?
My site is
www.DorothyLoveBooks.com
. I blog from there and also post weekly writers tips on the Writers' Caffeine page. Right now I'm inviting readers to send 300 words about one of their ancestors for possible inclusion in the last Hickory Ridge novel. Details are on the home page of the website. Or, readers can click the icon on my home page to friend me on Facebook.
The book can be purchased through fine bookstores and online through the following buttons:
CBD.com
Finally, what question would you like to ask my readers?
Your question about who I would cast in the movie is intriguing. I'd like to ask your movie-savvy readers: who should play Wyatt and Ada on the silver screen?
Fun question, Dorothy. Personally, I think your cover girl looks like Olivia Wilde.
Thank you, Dorothy, for visiting with us and telling us about your novel.
Readers, Dorothy has offered to give a signed copy of her book to the winner of our drawing on Thursday, July 14.
To enter, leave an answer to Dorothy's question (above) at the bottom of today's post. "Please enter me" won't get you entered.
Leave your email address, in case you win, like so: trish[at]trishperry[dot]com.
Be sure to check out my interview with

Catherine West

, below, and leave a comment at the bottom of the post to enter the drawing for a signed copy of her book.
Annoying legal disclaimer: drawings void where prohibited; open only to U.S. residents; the odds of winning depend upon the number of participants. See full disclaimer
HERE
.