She's after the story that might get her the Pulitzer. He's determined to keep his secrets to himself.
Today we're visiting with novelist
Catherine West
, author of
Yesterday's Tomorrow
(OakTara, March 2011).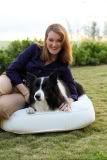 Educated in Bermuda, England and Canada, Catherine holds a degree in English from the University of Toronto. When she's not at the computer working on her next story, you can find her taking her Border Collie for long walks or tending to her roses and orchids. Catherine and her husband live on the beautiful island of Bermuda, with their two college-aged children.
Catherine is a member of Romance Writers of America, and American Christian Fiction Writers, and is a founding member of International Christian Fiction Writers.
Please tell us five random things we might not know about you.
-- I really hate to fly but I live on an island so I have to!
-- I hate to cry in public but can usually be found doing so during an intense drama or romance movie or while reading a really well-written book.
-- I love cheese.
-- I am a very shy person but I'm working on it!
-- I hate to talk on the phone.
I think that shyness and aversion to the phone are fairly common among writers, Cathy!
Please tell us a bit more about the plot of
Yesterday's Tomorrow
.
Vietnam, 1967.
Independent, career-driven journalist Kristin Taylor wants two things: to honor her father's memory by becoming an award-winning overseas correspondent and to keep tabs on her only brother, Teddy, who signed up for the war against their mother's wishes. Brilliant photographer Luke Maddox, silent and brooding, exudes mystery. Kristin is convinced he's hiding something.
Willing to risk it all for what they believe in, Kristin and Luke engage in their own tumultuous battle until, in an unexpected twist, they're forced to work together. Ambushed by love, they must decide whether or not to set aside their own private agendas for the hope of tomorrow that has captured their hearts.
What is it about your lead character that will make your readers care about him?
Luke Maddox is tall, handsome and has some major issues. Readers will be drawn to his mysterious nature and also want to discover if he actually has a good side, because we don't see it at the beginning. But of course he does, and he also has quite an interesting past.
Why will readers enjoy your novel?
I think
Yesterday's Tomorrow
is a great combination of a bit of history, mystery and a lot of romance woven into a compelling plot. At least that is what I've been told so far! For some people, the Vietnam War setting was a turn-off, but those who felt that way and read the book anyway quickly released that this is not a war story, but rather a story of hope, love, forgiveness and healing.
If you were the casting director for the film version of your novel, who would play your lead roles?
Ah, great question! This has actually been the subject of discussion so I have the answer!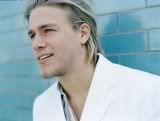 For Luke anyway – it's a toss up between Charlie Hunnam (
Sons of Anarchy
)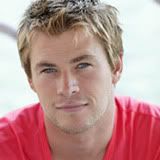 and Chris Hemsworth (
Thor
).
I haven't quite made up my mind yet! As to who would play Kristin, I'm still looking, so if anyone has any suggestions, feel free!
If your publisher asked you to write your next novel in a different genre, which genre would you choose?
Well, this is easy because my next novel is not a historical. Actually, I hadn't thought
Yesterday's Tomorrow
would be considered historical, but it has been. So my next book,
Hidden in the Heart,
is technically women's fiction with romance, and the others I'm working on are general fiction/romance.
What is the last book you read that you would recommend?
I just finished
Winter Garden
by Kristin Hannah. I love big stories with lots of family saga, angst and also a story within a story. Hannah always delivers those! I've also recently become a fan of
Charles Martin
. And if you love to laugh, pick up Lindi Peterson's debut novel,
Her Best Catch
– it's a great read, as is Christine Lindsay's debut,
Shadowed in Silk
, which is a historical. I love recommending books written by friends!
What are you working on now?
I've just finished a story that I would call family saga, called
Reprisal
(working title) – I will probably be working on it more once my agent finishes reading it, as is usually the case! I'm also toying with some ideas for a sequel to
Yesterday's Tomorrow
, and working on a romance called
First Harvest
.
Where else can readers find you online?
Website:
www.catherinejwest.com
OakTara Website:
www.oaktara.com
Blog:
www.catherinewestblog.blogspot.com
Trailer:
YouTube
The book can be purchased at fine bookstores and online via the following buttons:
CBD.com
Finally, what question would you like to ask my readers?
If you've read
Yesterday's Tomorrow
, would you like to see a sequel?
Thank you, Cathy, for visiting with us and telling us about your novel.
Readers, Cathy has offered to give a signed copy of her book to the winner of our drawing on Monday, July 11.
To enter, leave an answer to Cathy's question (above) at the very bottom of today's post. "Please enter me" won't get you entered.
Leave your email address, in case you win, like so: trish[at]trishperry[dot]com.
Be sure to check out my interview with

Louise Gouge

, below, and leave a comment at the bottom of the post to enter the drawing for a signed copy of her book.
Annoying legal disclaimer: drawings void where prohibited; open only to U.S. residents; the odds of winning depend upon the number of participants. See full disclaimer
HERE
.
Finally, take a look at some of the fine inspirational fiction releasing during July! Where possible, the title is a direct link to the book's page on Amazon.
Dandelion Summer
by
Lisa Wingate
-- General Fiction from Penguin Praise. J. Norman, recently widowed, aging and a retired space program engineer, eventually warms up to part-time caretaker Epie, an at-risk teen, as they search for his long forgotten roots when old, buried memories of a different home, a fire, red-headed children, and a black housekeeper surface.
Dangerous Reunion
by
Sandra Robbins
-- Thriller/Suspense from Love Inspired Suspense. A woman deputy sheriff on a small barrier island off the coast of North Carolina struggles to stop a crazed killer's vendetta while battling her renewed attraction to the man who broke her heart years ago.
Love Finds You in Lancaster County
by
Annalisa Daughety
-- Romance from Summerside Press. When Amish-born Lydia Ann Raber and Southern belle Caroline DeMarco discover a shared history of loss, the unlikely duo decides to open a gift shop in beautiful Lancaster County. There each woman finds friendship, a fresh start, and a second chance at love.
Odd Little Miracles
by
Fred Warren
-- Fantasy from Splashdown Books. Follow the twists and turns of twenty-two bizarre tales, where odd is commonplace, little things make all the difference, and miracles are everywhere, if you know where to look...
Pursued
by
Lillian Duncan
-- Thriller/Suspense from White Rose. Reggie Meyers has spent her life pursing the American Dream, but now she's the one being pursued— by an unknown killer. Putting her trust in Dylan Monroe, a man she barely knows, will either be the best decision she ever made or the last.
Reinventing Leona
by
Lynne Gentry
-- General Fiction from Tyndale. Residing in a parsonage is not for sissies, but living anywhere else scares the pastor's widow spitless.
The Blessed
by
Ann Gabhart
-- General Fiction from Revell. After being pushed into marriage to her preacher husband, Lacey Bishop follows her husband to a Shaker village. A community that believes marriage is a sin. And to make matters worse, she finds herself drawn to Isaac Kingston, a man who came to the Shakers after his young bride died. But of course any notion of love between them is only a forbidden dream. How will Lacey ever find true happiness?
The Nanny's Homecoming
by
Linda Goodnight
-- Romance from Love Inspired. After her fiancé calls off their wedding, Brooke Clayton has nowhere to go but home.
Wolfsbane
by
Ronie Kendig
-- Thriller/Suspense from Barbour. Former Green Beret Captain Canyon Metcalfe is unnerved when Nightshade is sent to a South American jungle that holds an eerie similarity to a dark tragedy from his past.
Happy reading!