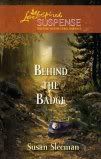 Will police chief Russ Morgan protect rookie cop Sydney Tucker and those she loves from a killer, or will Russ fail and she'll pay the ultimate price—her life?
Before we visit with today's author, I want to announce that the winner of the signed copy of T. L. Higley's novel,
Pompeii: City on Fire
, is:
hollymag@ . . .
Congratulations! I'll contact you today for your snail mail address, and we'll get your book to you right away.
I encourage readers to keep commenting and/or subscribe at right (below my list of books) in order to participate in future book give-aways!
Now let's meet novelist
Susan Sleeman
, author of
Behind the Badge
(Love Inspired, June 2011).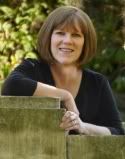 Susan Sleeman is a best-selling author of inspirational romantic suspense and mystery novels. She grew up in a small Wisconsin town where she spent her summers reading
Nancy Drew
and developing a love of mystery and suspense books. Today, she channels this enthusiasm into writing romantic suspense and mystery novels and hosting the popular internet website TheSuspenseZone.com.
Susan currently lives in Florida, but has had the pleasure of living in nine states. Her husband is a church music director and they have two beautiful daughters, a very special son-in-law and an adorable grandson.
Please tell us five random things we might not know about you.
-- I love to work on website design.
-- I have lived in nine states.
-- I used to play trumpet.
-- My dream as a child was to be a twirler for a marching band.
-- I used to teach computers to elementary school children.
Wow, the trumpet. I don't know if most people realize how difficult an instrument that is!

Please tell us a bit more about the plot of
Behind the Badge.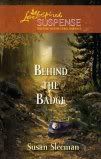 Behind the Badge
is a romantic suspense title from Love Inspired Suspense. In this book, a killer is threatening the life of rookie cop Sydney Tucker and her sister--unless Sydney turns over evidence from a drug bust. But she doesn't have the evidence. Not that the thug believes her.
She and the sibling in her care are under the watchful eye of Logan Lake police chief Russ Morgan…but will his protection be enough to keep them alive?
What is it about your lead characters that will make your readers care about them?
Both Sydney and Russ struggle with past issues in their life that make them unable to trust. To trust others, themselves, and or God. I think all people can relate to having times when it is difficult to trust God and not take things into their own hands but let God work His plan in their lives.
Why will readers enjoy your novel?
This book is special to me as the characters deal with some very difficult things in life. I have had some tough times in my own life. Times when I wondered if God knew what I was going through and if He did, why didn't He rescue me from these hardships? But when I look back on my difficulties, I can see how God used those trials to make me a better person and to allow me to use what I'd learned in these trials to help others. And I hope the readers of
Behind the Badge
will see the same thing.
According to my editor,
Behind the Badge
is a compelling romantic suspense story filled with excitement, intrigue and heartfelt romance. I would add to this list that it is also a story of a tough, independent man and woman each discovering how to let go of their past and embrace a future filled with God's love.
If you were the casting director for the film version of your novel, who would play your lead roles?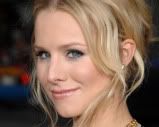 The heroine, Sydney Tucker would be played by Kristen Bell. Kristen often comes across as sassy and independent in her roles and at the same time, she's soft and vulnerable just like Sydney.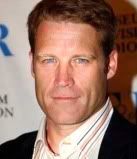 Mark Valley would play Russ. Mark has played men who are tough on the outside, rarely liking to show their feelings. But on the inside, they are vulnerable and caring.
And if your novel were brought to film, what's one song you'd like to hear featured in it?
Hillsong's
Eagle's Wings
is perfect for this story. The lyrics include,
Bring me to my knees, May I know Jesus, More and more. Come live in me, All my life, Take over. Come breathe in me, I will rise, On eagle's wings.
In
Behind the Badge
the main character is brought to his knees so he can learn that he needs God in his life so he can life a full, rich life.
What is the last book you read that you would recommend?
I loved Mark Mynheir's
The Corruptible
. The main character of this series is so real, so flawed and so tough, yet he is so vulnerable and wounded that you have to cheer for him. Plus I love Mark's insider view of a police department and a police officer's thinking.
What are you working on now?
I'm working on edits for my December release from Love Inspired Suspense called
The Christmas Witness
. I've also just started writing a new series for Love Inspired Suspense. This series is called The Justice Agency – When all else fails. It's about five adopted siblings who work in various fields of law enforcement until their adoptive parents are murdered. When the police can't figure out who killed their beloved parents the Justice siblings come together to solve the case. They discover in the process that they like working together and they form an investigative agency called The Justice Agency. They dedicate the agency to helping people who traditional law enforcement is either unable or unwilling to help. The first two books of this series will release in 2012.
I like that premise! Where else can readers find you online?
www.susansleeman.com
www.twitter.com/susansleeman
www.facebook.com/SusanSleemanBooks
www.loveinspiredauthors.com
The book is available at fine bookstores and online via the following buttons:
CBD.com
Finally, what question would you like to ask my readers?
Have you ever wanted a character in a book named after you? If so, do you want to be the hero, heroine, the evil villain, or the quirky sidekick?
Thank you, Susan, for visiting with us and telling us about your novel.
Readers, Susan has offered to give a signed copy of her book to the winner of our drawing on Monday, June 27.
To enter, leave a comment below in answer to Susan's question, above. "Please enter me" won't get you entered.
Leave your email address, in case you win, like so: trish[at]trishperry[dot]com.
Be sure to check out my interview with

Margaret Brownley

, below, and leave a comment at the bottom of the post to enter the drawing for a signed copy of her book.
Annoying legal disclaimer: drawings void where prohibited; open only to U.S. residents; the odds of winning depend upon the number of participants. See full disclaimer
HERE
.