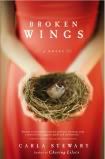 One woman clings to her memories. The other wants to erase hers.
Before we visit with today's author, I want to announce that the winner of the signed copy of Janice Hanna's new release,
Love Finds You in Groom, Texas
, is:
caseym.writer@ . . .
Congratulations! I'll contact you today for your snail mail address, and we'll get your book to you right away.
I encourage readers to keep commenting and/or subscribe at right (below my list of books) in order to participate in future book give-aways!
Now let's revisit with novelist
Carla Stewart
, author of
Broken Wings
(FaithWords, June 2011).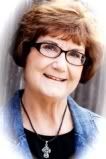 Carla Stewart's writing reflects her passion for times gone by as depicted in her first novel,
Chasing Lilacs
. Carla launched her writing career in 2002 when she earned the coveted honor of being invited to attend Guidepost's Writers Workshop in Rye, New York. Since then, her articles have appeared in
Guideposts, Angels on Earth, Saddle Baron,
and
Blood and Thunder: Musings on the Art of Medicine
.
In her life before writing, Carla enjoyed a career in nursing and raising her family. Now that their four sons are married and they've become empty-nesters, she and her husband relish the occasional weekend getaway and delight in the adventures of their six grandchildren.
Carla enjoys a good cup of coffee, great books, and hearing from her readers.
Please tell us five random things we might not know about you.
-- I'm the mother of twins and have twin grandsons.
-- On a trip to England, my husband and I had a private tour of the crown jewels and spent an evening with our hosts in the Tower pub.
-- I can't stand cantaloupe.
-- Our youngest son was married in a Fairy Tale Wedding at Disneyland, complete with glass carriage.
-- At the same wedding, I "bounced" a wedding crasher from the reception.
I love the variety there, Carla. Makes me smile.
Please tell us a bit more about the plot of Broken Wings.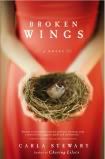 Onstage, the singing duo of Gabe and Mitzi Steiner captured America's heart for more than two decades. Offstage, their own hearts have throbbed as one for sixty years. Only now, Gabe has retreated into the tangles of Alzheimer's, leaving Mitzi to ponder her future alone.
On the other side of Tulsa, everyone believes Brooke Woodson has found the perfect man—a handsome lawyer with sights on becoming Tulsa's next District Attorney. If only Brooke felt more sure. If only her fiancé could control his anger. If only love didn't come with so many scars.
When an accident lands Brooke in the hospital where Mitzi volunteers, the two women quickly develop an unlikely friendship. With Mitzi's help, kindness, and insight, Brooke learns how to pick up the broken pieces of her life.
What is it about your lead characters that will make your readers care about them?
I have two lead characters who get equal billing. Mitzi is an aging jazz singer who is still full of spunk even though her husband now has Alzheimer's. I think readers will identify with her perseverance in spite of adversity both in her past and in her current situation. Brooke is a young woman in an abusive relationship with her fiancé. Readers will root for her to be strong and escape the tangles of her life.
Why will readers enjoy your novel?
The lives of the two women is rendered with tenderness and celebrates the value of friendship. There are several colorful characters who add humor and warmth when it's needed in the "heavy" parts of the novel. And for music lovers, the jazz thread is woven throughout. One of my goals when writing serious women's fiction is to keep the tone light and bring hope to readers.
If you were the casting director for the film version of your novel, who would play your lead roles?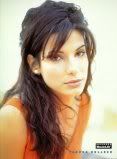 Brooke is the perfect role for Sandra Bullock.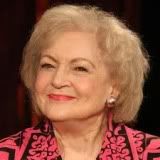 Mitzi is spunky and not too full of herself so Betty White would be a good choice.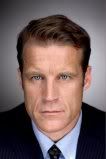 For Lance, the abuser, Mark Valley who was on Boston Legal.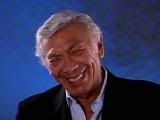 For Gabe, who even in the throes of Alzheimer's has a large presence, would be Ed Ames of the Ames Brothers. I actually watched videos of him singing when I was writing Gabe's scenes and listened to him singing "My Cup Runneth Over" about a million times (I'm not kidding!).
I recognize Ed Ames from his acting, but I never knew he was a singer.
And if your novel were brought to film, what's one song you'd like to hear featured in it?
"His Eye is on the Sparrow"
What is the last book you read that you would recommend?
The Glass Castle
by Jeannette Walls. It's been a few months since I read it, but I cannot stop thinking about it. Then this past January I met Jeannette at an author event and we talked about her book. She teared up as I told her how taken I was with part of her dad. She said, "As a writer, you understand." It was a precious moment, and I never miss an opportunity to tell people what a wonderful memoir this is.
What are you working on now?
I recently signed a new two-book contract with FaithWords. I've just turned in
Stardust
, a story set in 1952 in East Texas bayou country during the height of the polio epidemic. I'm brainstorming and working on the early chapters of a "girlfriend" novel which will release in 2013.
Where else can readers find you online?
My website
Follow me on
Twitter
FaceBook
If you'd like to purchase the book online, it's available via these buttons:
CBD.com
Finally, what question would you like to ask my readers?
Do you ever imagine yourself as one of the characters in a book and wish you could have a different life?
Thank you, Carla, for visiting with us and telling us about your novel.
Readers, Carla has offered to give a signed copy of her book to the winner of our drawing on Thursday, June 9.
To enter, leave a comment below in answer to Carla's question, above. "Please enter me" won't get you entered.
Leave your email address, in case you win, like so: trish[at]trishperry[dot]com.
Be sure to check out my interview with

Cynthia Hickey

, below, and leave a comment at the bottom of the post to enter the drawing for a signed copy of her book.
Annoying legal disclaimer: drawings void where prohibited; open only to U.S. residents; the odds of winning depend upon the number of participants. See full disclaimer
HERE
.