A gold crazy woman and an over-protective rancher set out to find a city of gold in the bottom of the Grand Canyon.
Because of the Blogger glitch that deleted reader comments and made it impossible for readers to view and comment for a couple of days last week, I'm going to wait until Monday to draw the winner of Jillian Kent's novel,
Secrets of the Heart
. If you haven't yet commented for that drawing, be sure to check out Jillian's interview, below!
Now let's revisit novelist
Mary Connealy
, author of
Deep Trouble
(Barbour Publishing, May 2011).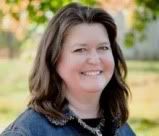 Mary Connealy writes fun and lively "romantic comedy with cowboys" for the inspirational market. She is the author of the successful Lassoed in Texas, Montana Marriages, and Sophie's Daughters series. Her novel
Doctor in Petticoats
is a finalist for a Rita Awards, her novel
Calico Canyon
was nominated for a Christy Award and her novel
Cowboy Christmas
won the Carol Award.
She lives on a ranch in eastern Nebraska with her husband, Ivan, and has four grown daughters, two fine sons-in-law and two spectacular grandchildren.
Please tell us five random things we might not know about you.
-- I am third in a family of eight and my husband is sixth in a family of seven. Between us we have over 100 immediate family members. I'm not talking aunts and uncles and cousins, only brothers, sisters, their spouses and children. And growing.
-- I have two grandchildren and they are the two most beautiful grandchildren on the planet. What are the chances, huh?
-- I am a GED Instructor on an Indian Reservation, that's my day job and I've been doing it for nearly seven years. I can multiply fractions like nobody's business.
-- I have conversations constantly inside my own head and always have. Sometimes those conversations are so lively and real I catch my lips moving.
-- I was the color commentary person for women's basketball on the college radio station many long years ago.
Sounds like the talent for multiplication runs in your family, Mary.
Please tell us a bit more about the plot of Deep Trouble.
Deep Trouble
is a sequel to my Carol Award winning novel
Cowboy Christmas
.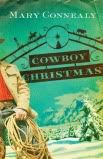 Gabe would have willingly fallen in love with the heroine of
Cowboy Christmas
—after he stopped wanting to see her arrested and hung. Now Gabe has taken to wandering because of his uncomfortable attraction for a married woman.
Shannon Dysart is on a quest to repair her professor father's tattered reputation. She's determined to find the city of gold her father died searching for.
Gabe finds Shannon stranded by evil companions, who have left her to die and gone after the gold themselves. With the dream of gold coloring every decision Shannon makes, and Gabe determined not to fail yet another helpless female in his life, they set out on together only to find themselves running for their lives.
Speaking of color, I have to say the color on these two covers is really gorgeous. Great job by Barbour.
What is it about your lead characters that will make your readers care about them?
The meeting between Shannon and Gabe is one of my favorite scenes ever. Shannon needs to be rescued. Gabe is definitely going to do it. But how? She's stuck in the highest cave in a cliff dwelling with no way up or down. I'm hoping that by the time Gabe figures out how get Shannon down you will be completely in love with both of them.
Why will readers enjoy your novel?
I think they'll find the setting intriguing. It begins in a Mesa Verde-like cliff dwelling and ends in the belly of the Grand Canyon. The myth of lost treasure, bad guys on their trail and the growing feeling…against all common sense…between the roving rancher and the wealthy professor's daughter is a mismatch that can only be overcome by true love.
If you were the casting director for the film version of your novel, who would play your lead roles?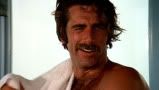 Gabe is a young Sam Elliot (let's face it, the best cowboy since John Wayne).
No argument there!
Shannon is Sigrid Thornton, the heroine in
The Man from Snowy River
.
Give us a sample from the story that shows us something about your main characters.
"How long was I unconscious?"

Gabe didn't have a watch but it had taken him a while to crawl down, fiddle with that ladder, give up, get his rope and climb back. The sun had lowered past the rock wall they were standing on. The caves were facing east and the whole canyon was filling with shadows. "Not long."

"Obviously not, if this is the only plan you had time to come up with."

"Shannon, c'mon." Gabe froze. That tone of voice. He hadn't heard it for a long time. It was his 'little brother' voice. Many of his big brothers would call it whining. He paused for a second to apologize silently to his brother Abe, whose home Gabe was heading too right now. He was gonna be late. Not that he minded. Whenever he was near any of his six big brothers he immediately began feeling about ten years old. He caught himself acting like a kid, too.

Deepening the tone, he said, "I haven't been able to think of another way to get you down. It's this or nothing."

"What's wrong with your voice?"

Gabe glared at her. "Don't change the subject. Come up with a better plan or do it my way."
What is the last book you read that you would recommend?
I just finished Ruth Logan Herne's
Reunited Hearts
. It's the first book in a series called Men of Alleghany County. It's a wonderful book full of intriguing developments that kept me reading far into the night. And it's the first book in a new series set in that beautiful wild country. She populated a sweet little town with great characters. I can't wait for the next book.
What are you working on now?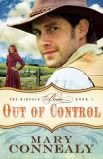 I am doing my final edits for the second book in my new series, Kincaid Brides. Book #1 comes out in August.
Out of Control
. Book #2 is coming in January,
In Too Deep.
Where else can readers find you online?
Seekerville
Petticoats & Pistols
My Blog
My Website
Deep Trouble
can be purchased online via the following buttons:
CBD.com
Finally, what question would you like to ask my readers?
I'd like to know if any of them have ever been to the Grand Canyon. I found it absolutely fascinating to research. Have they ever read a book set down there? Does a setting that is so well known intrigue them or is it a distraction from the love story?
Thank you, Mary, for visiting with us and telling us about your novel.
Readers, Mary has offered to give a signed copy of her book to the winner of our drawing on Thursday, May 26.
To enter, leave a comment below in answer to Mary's question, above. "Please enter me" won't get you entered.
Leave your email address, in case you win, like so: trish[at]trishperry[dot]com.
Be sure to check out my interviews with

Jillian Kent

and

Dan Walsh

, below, and leave a comment at the bottom of the post to enter the drawing for signed copies of their books.
Annoying legal disclaimer: drawings void where prohibited; open only to U.S. residents; the odds of winning depend upon the number of participants. See full disclaimer
HERE
.