An English noblewoman rescues a runaway from a lunatic asylum.
Before we visit with today's author, I want to announce that the winner of the signed copy of Shellie Neumeier's new release,
Driven
, is:
lisset.delgado@ . . .
Congratulations! I'll contact you today for your snail mail address, and we'll get your book to you right away.
I encourage readers to keep commenting and/or subscribe at right (below my list of books) in order to participate in future book give-aways!
Now let's meet novelist
Jillian Kent
, author of
Secrets of the Heart
, The Ravensmoore Chronicles, Book One (Charisma House, previously Strang Communications, May 2011).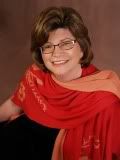 Jillian Kent delivers a powerful romance wrapped around a fascinating mystery/suspense plot brewed to perfection. Readers will be intrigued with a story that explores the Regency from a perspective not typically portrayed. Jillian lived in England in 1976 when she spent a semester in Oxford with other students from her college and their English professor. That experience ignited her imagination and her love for England and its history.
Jillian is an advocate for persons suffering from mental illness and wants readers to come to know those who are mentally ill through her books. The history of mental health and mental illness is both sad and fascinating. The men and women who tried to help the afflicted through history are as interesting as those who were ill. Jillian hopes that by bringing that which was in darkness into the light of understanding will help eliminate the stigma against those who are suffer from mental illness today.
Please tell us five random things we might not know about you.
-- I was born in Coral Gables, Florida.
-- Fell in love with Alfred Noyes poem, "The Highwayman," when I was about ten.
-- Love country music and Brad Paisley.
-- Rode horses in dressage, cross-country, and stadium jumping events in 4-H and Pony Club.
-- Love the card game PITT!
Hmm! Sounds like a country/cowboy/horse novel might emerge from your interests one of these days . . .
Please tell us a bit more about the plot of Secrets of the Heart.
Madeline Whittington, daughter of the deceased Earl of Richfield, emerges from English society's prescribed period of mourning in the winter of 1817. Madeline believes that she no longer belongs in a world of gossip and gowns after experiencing multiple losses. When she rescues a runaway from Ashcroft Insane Asylum, her life will be forever changed as she discovers the dark secrets within the asylum walls.
Because of his elder brothers unexpected death, Devlin Grayson becomes Earl of Ravensmoore and struggles between two worlds: one of affluence and privilege and one of poverty and disease. Torn between his desire to become a doctor and the numerous responsibilities of his title, he wrestles with God's calling for his future. Will he be able to honor this God-given gift and win the woman he falls in love with in a society that does not value gentlemen who work? And will Lady Madeline be able to honor her father s memory when she is attracted to the man she holds responsible for her father s death?
What is it about your lead character that will make your readers care about him?
I'm going to chose the male lead to comment on here: He's a man of integrity who is pulled between doing what he thinks he is called by God to do and what English society says he must do. He harbors secrets and heartache and he wants to make a difference, but he also wants the woman he's fallen in love with and fears that she will not accept him if she knew everything about him.
Why will readers enjoy your novel?
It's a love story. Who can resist? I think the suspense element will keep their attention and the story is entertaining.
Give us one sentence that shows us something about your main character as a child.
This is a line I cut from my original manuscript that depicts Madeline as a young teen.
"I will never understand how Mozart or anyone else for that matter ever produced a pleasing sound from this wretched instrument."
As an instrument-challenged gal, I completely identify with poor young Madeline.
What is the last book you read that you would recommend?
Julie Lessman's,
A Passion Denied
. Why? Because it's well written and covers a lot of emotion, passion, and true to life fears about the past. It's a powerful love story.
What are you working on now?
I'm working on revisions from my editor for book two in the series called
Chameleon
, brewing my plot for book three in my head that I need to start writing and marketing
Secrets of the Heart
.
Where else can readers find you online?
My website is
www.jilliankent.com
My blog is
jilliankent.blogspot.com
And I also blog a couple times a month with the rest of the Realms gang over at
justthewritecharisma.blogspot.com
CBD.com
Finally, what question would you like to ask my readers?
When you read a book, do you imagine the characters as described by the author, or do you fit them into the persona or mold of a famous actor or actress that you like?
Thank you, Jillian, for visiting with us and telling us about your novel.
Readers, Jillian has offered to give a signed copy of her book to the winner of our drawing on Monday, May 23.
To enter, leave a comment below in answer to Jillian's question, above. "Please enter me" won't get you entered.
Leave your email address, in case you win, like so: trish[at]trishperry[dot]com.
Be sure to check out my interview with

Elizabeth Ludwig

, below, and leave a comment at the bottom of the post to enter the drawing for a signed copy of her book.
Annoying legal disclaimer: drawings void where prohibited; open only to U.S. residents; the odds of winning depend upon the number of participants. See full disclaimer
HERE
.