It's true that opposites do sometimes attract, but how do you explain such an unlikely match as a stern, prematurely graying attorney and a schoolteacher who will gladly dress in a tutu and floppy-eared cap to help her students learn how to play soccer?
Before we visit with today's author, I want to announce that the winners of the signed copies of
Delight Yourself in the Lord . . . Even on Bad Hair Days
, are:
countrybear52@ . . .
julesreffner@ . . .
and lizzielaura17@ . . .
Congratulations! I'll contact you today for your snail mail addresses, and I'll get your books to you right away.
I encourage readers to keep commenting and/or subscribe at right (below my list of books) in order to participate in future book give-aways!
Now let's meet novelist
Arlene James
, author of
An Unlikely Match
(Love Inspired Books, May 2011).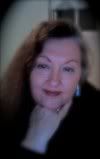 Arlene James has been steadily publishing for more than three decades and has written 75+ books with more than six million copies in print worldwide. She loves being able to incorporate her faith into her books, and remains happily married to her husband of 35 years. She recently moved to northwest Arkansas in order to spoil her grandchildren on a daily basis.
Please tell us five random things we might not know about you.
-- I grew up on a ranch in Oklahoma.
-- I am a redhead.
-- I love to cook and to sew.
-- I am married to an artist. (J.E. Rather; www.ratheruniqueart.com)
-- I've traveled extensively.
Please tell us a bit more about the plot of
An Unlikely Match.
When the Victorian-era home of Ellie Monroe and her grandfather is substantially damaged in a fire, they wind up at Chatam House, the antebellum mansion owned by the aunts of Ellie's good friend, Dallas Chatam. The aunties call in their nephew and Dallas's brother, Asher, to help the Monroes settle with a recalcitrant insurance company.
Asher is taken aback by his sister's fun-loving friend and his attraction to her, especially as all is not as it should be concerning the fire.
He soon learns that Ellie and Dallas are plotting to throw Ellie's grandfather together with his Aunt Odelia. These seventy-somethings were once engaged—50 years earlier! Surely, they are too old for romance. But to his shock, Asher finds that he is not.
What is it about your lead characters that will make your readers care about them?
As a Christian, Asher is a man who takes his responsibilities sincerely and fulfills them ably; Ellie loves with the undiluted joy of the Lord.
Why will readers enjoy your novel?
We all need a little fun and romance now and again, no matter our stage in life. That's exactly what Ellie and Asher's aunt, Odelia, bring to the reader.
If you were the casting director for the film version of your novel, who would play your lead roles?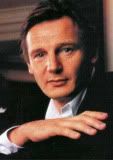 I had to think about this one! How about Liam Neeson.
And Sandra Bullock?
Works for me! I love both of those actors.
Give us one sentence (preferably from your book, but you can just write an original sentence here, if you like) that shows/tells us something about your main character as a child.
The pudgy, dark-haired baby doll of his memory had morphed into a lush beauty.
What is the last book you read that you would recommend?
I just finished a first book by Matt Koceich,
The Sending
. Matt writes speculative fiction for Marcher Lord, and while his genre of choice is fantastical, his portrayal of Christians is real and vibrant. It's a very thought-provoking, interesting book.
What are you working on now?
I am plotting the sixth book in my Chatam House series for Love Inspired. I love the aunties of Chatam House and their stalwart faith, and I hope to stick with them for some time to come.
Where else can readers find you online?
www.arlenejames.com
www.chatamhouseseries.com
and Arlene James on Facebook
The book can be purchased online via the following buttons:
CBD.com
Finally, what question would you like to ask my readers?
I'm interested in what makes people happy, so my question to your readers would be: What in your life brings you the most joy?
Thank you, Arlene, for visiting with us and telling us about your novel.
Readers, Arlene has offered to give a signed copy of her book to the winner of our drawing on Monday, May 9.
To enter, leave a comment below in answer to Arlene's question, above. "Please enter me" won't get you entered.
Leave your email address, in case you win, like so: trish[at]trishperry[dot]com.
Be sure to check out my interview with

Laura Hilton

, below, and leave a comment at the bottom of the post to enter the drawing for a signed copy of her book.
Annoying legal disclaimer: drawings void where prohibited; open only to U.S. residents; the odds of winning depend upon the number of participants. See full disclaimer
HERE
.like to ask my readers?