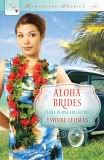 Experience romance, danger, and faith in the beautiful islands of Hawaii in this collection of three historical novels from the days of royalty in the 1800's through World War II.
Before we visit with today's author, I want to announce that the winner of the signed copy of Kathi Macias's latest release,
People of the Book
, is:
wonderbook@ . . .
Congratulations! I'll contact you today for your snail mail address, and we'll get your book to you right away.
I encourage readers to keep commenting and/or subscribe at right (below my list of books) in order to participate in future book give-aways!
Now let's meet novelist
Yvonne Lehman
, author of
Aloha Brides
(Barbour, April 2011).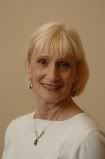 Yvonne Lehman is a best-selling, award-winning author of 50 novels. She founded, and directed the Blue Ridge Christian Writers Conference for 25 years and is now director of the Blue Ridge "Summer in the Mountains" Novelist Retreat held August 6-11, 2011 (www.gideonfilmfestival.com) and the Blue Ridge "Autumn in the Mountains" Novelist Retreat held October 16-20, 2011 (YLehman@bellsouth.net). The retreats are held at the Ridgecrest/LifeWay Conference Center in Ridgecrest, NC.
She is co-director with Ann Tatlock of the Honored Authors of the Gideon Media Arts Film Festival, and mentor with the Christian Writers Guild. Heartsong readers have voted her among the top ten favorite authors for several years. She earned a Master's Degree in English from Western Carolina University and has taught English and Creative Writing.
Please tell us five random things we might not know about you.
-- I'm addicted to popcorn—it's my nightly pleasure while watching a movie or
American Idol
.
-- I have the Ten Commandments written on granite tables, three feet high and four feet wide prominently displayed in my front yard under my willow tree.
-- The most wonderful trip I've taken is with my pastor-son and fun-daughter to Israel. The Bible came alive, I walked where Jesus walked, stood in the Garden of Gethsemane, saw where he was crucified and I was baptized in the Jordan River.
-- The only other trip I've taken outside the US was when my youngest daughter took me along with her husband and 8-year-old son to Paris, France—fascinating! Among other things, I climbed all 638 steps of the Eiffel Tower (had to stop a few times on the way up).
-- The reason I live in my house is because God showed up in the Ladies Room at the Presbyterian Church (and I'm not even Presbyterian!) Long story.
I'd kind of like to see that story in novel form, Yvonne!
Please tell us a bit more about the plotlines in
Aloha Brides
.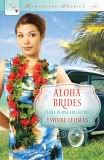 In
Aloha Love
, Jane Buckley is engaged to Texas oil baron Austin Price. In 1890 she voyages to the kingdom of Hawaii with her exuberant aunt. Rancher Mak MacCauley has no room in his life for another woman since his wife died. He allows Jane near him only because of his daughter's needs and the engagement ring on Jane's finger.
In
Picture Bride
, not everything on a sugar plantation is sweet. Mary Ellen Colson discovers this after she arrives in Hawaii. The man her sister planned on marrying looks like any girl's dream. But Breanna is missing and Mary Ellen believes Claybourne Honeycutt's charming demeanor could conceal a criminal heart. Clay knows the benefits of the early twentieth century picture-bride practice. Acquiring wives makes his workers more responsible and productive in the sugarcane fields. He views Mary Ellen as out to catch a husband and he's not taking the bait.
In
Love from Ashes
, Luke Thurston travels to Pearl Harbor in honor of his brother who died during the Japanese attack, and to bring peace to himself and his parents after WWII. However, he discovers lies and deception. Events force Luke to confront the bitterness that has sprung up within him as a result of the war's devastation.
What is it about your lead characters that will make your readers care about them?
They are much like most, or all, lead characters who have conflict or purpose and eventually find real meaning in faith in God and Jesus. The stories may differ but the human longings are common to us all. I think the readers will appreciate the minor character, Matilda, who appears in all three books and they will care about her because she cares so much about others.
Why will readers enjoy this novel collection?
Takes them away to the exotic islands of Hawaii and presents royalty, cowboys with flowers on their hats, historical views of picture brides, devastation that war brings both outward and inward, romance, love, and faith that brings hope.
If you were the casting director for the film version of your novel, who would play your lead roles?
Since
Aloha Brides
is a collection of three novels, it's hard to say who might play the lead roles. I would be more concerned about who plays Matilda, the adventurous aunt in the first book, then is very important in the books to follow. She's considered a minor character but her role in the lives of others is major. Maybe someone like Annette Bening who first appears as middle-aged, then ages with grace and never loses her adventurous, youthful spirit.
What was the last thing about writing that made you laugh (or at least smile)?
I think I've lost all creativity, I will never write another worthwhile sentence, can't come up with a decent plot, but put my fingers on the keys and Ah-ha! there's an idea that can be developed. It may not be very good, but it's more than when I sit and stare and wonder and fear. I think, yes, if I put my fingers to the keys, no matter that it may take a long time, the mind will do its job. I smile, because it's not over yet!
That is a blessing, and I know what you mean. Sometimes you just have to start spilling, without thinking too hard about where your words will take you.
What is the last book you read that you would recommend?
Advanced copy of
Pompeii
by T. L. Higley. The writing is excellent, the story filled with love, danger, intrigue, and the setting is presented as a character. Unforgettable!
What are you working on now?
A series of novels set in our Nation's Capital.
My hometown! Where else can readers find you online?
www.yvonnelehman.com
– for information on my Novel Retreats go to
www.gideonfilmfestival.com
and click on Novel Retreat.
The book can be purchased online via the following buttons:
CBD.com
Finally, what question would you like to ask my readers?
What are you hoping to experience when you pick up a book to read?
Thank you, Yvonne, for visiting with us and telling us about your novel.
Readers, Yvonne has offered to give a signed copy of her book to the winner of our drawing on Monday, April 25.
To enter, leave a comment below in answer to Yvonne's question, above. "Please enter me" won't get you entered.
Leave your email address, in case you win, like so: trish[at]trishperry[dot]com.
Be sure to check out my interview with

Sherry Kyle

, below, and leave a comment at the bottom of the post to enter the drawing for a signed copy of her book.
Annoying legal disclaimer: drawings void where prohibited; open only to U.S. residents; the odds of winning depend upon the number of participants. See full disclaimer
HERE
.