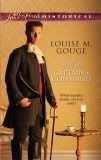 A heroic British naval captain, son of an influential earl, dares to fall in love with a provincial American girl; then he discovers her family's devastating secret.
Before we meet today's author, I want to announce that the winners of today's drawing for copies of my latest release,
Tea for Two
, are:
jackie.smith@ . . .
twinwillowsfarm@ . . .
wsmarplej@ . . .
Congratulations! I'll contact you all today for your snail mail addresses, and we'll get your books to you right away.
I encourage readers to keep commenting and/or subscribe at right (below my list of books) in order to participate in future book give-aways!
Now let's revisit with novelist
Louise Gouge
, author of
At the Captain's Command
(Harlequin's Love Inspired Historical, April 2011).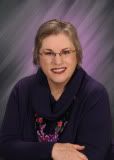 Award-winning Florida author Louise M. Gouge writes historical fiction, calling her stories "threads of grace woven through time." In addition to numerous other awards, Louise is the recipient of the prestigious Inspirational Readers' Choice Award.
Married to David Gouge for forty-six years, Louise is a mother of four and grandmother of six. In addition to writing, she teaches English and humanities at Valencia Community College in Kissimmee, Florida.
Please tell us five random things we might not know about you.
Oh, this is fun. Let's see.
-- First, I managed to sneak backstage at a 1964 Beatles concert at Red Rock Stadium near Denver. Of course, I had the help of a friend who was working security. A perfect young lady, I stood within eight feet of the Fab Four and neither screamed nor fainted.
--Second, I love pedicures and look forward to spring so I can get my first one of the year.
--Third, I don't eat sweets, but if I smell popcorn, I cannot resist it.
--Fourth, I play spider solitaire entirely too much.
--Fifth, my grandmother lived to be 104 years old, and I fully expect to live that long, too.
You know, Louise, I actually lived in Littleton when that concert happened at Red Rock! I remember how excited we all were, but you were the lucky one!
Please tell us a bit more about the plot of At the Captain's Command.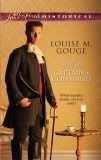 Loyal to the British Crown, orphaned Dinah Templeton has vowed never to marry a seafaring man, for her father died at sea and her merchant captain brother is always away.
But when Captain Thomas Moberly sails into St. Augustine to defend the East Florida shores from American pirates, Dinah finds that her heart may overrule her head regarding this seafarer. Captain Thomas Moberly, captain of HMS Dauntless, has been assigned to capture the notorious American pirate Nighthawk, who plagues the Atlantic coast of East Florida. War-weary and hoping for a refreshing visit with his brother and sister, who live near St. Augustine, Thomas never expects to find love.
But how can he resist the lovely Miss Templeton, even though she is what his father, Lord Bennington, would call a common American?
What is it about your lead characters that will make your readers care about them?
Dinah and Thomas are much like you and me, each faithfully tending to the duties of daily life. Both are strong Christians, but they also struggle when life-and-death situations arise. Sometimes they doubt that God cares about them, but they choose to trust Him anyway.
Why will readers enjoy your novel?
At the Captain's Command
is a not only a love-against-the-odds story, but it's also a grand adventure. After all, it's set during the Revolutionary War when all of history hinged on the Americans winning. In this three-book series, I wrote two novels about the Patriots struggling to establish a nation. In this book, I'm looking at people of integrity on the other side of the struggle: a loyalist American and a British naval captain. I really enjoyed considering the conflict from that viewpoint, and I hope my readers will, too.
Yes, that's an intriguing conflict and makes me want to read the story.
If you were the casting director for the film version of your novel, who would play your lead roles?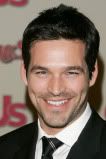 I love this question because I actually found a gorgeous actor who fit my vision for Captain Thomas Moberly. His name is Eddie Cibrian from
CSI Miami
. Wow, what a great looking man!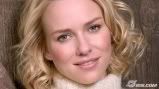 And Naomi Watts would make a perfect Dinah Templeton. Her sweet, beautiful face is exactly what I had in mind.
What was the last thing about writing that made you laugh (or at least smile)?
The most humorous thing I've found about writing is that I cannot write "funny." This from a gal who once dreamed of being a comedienne. Oh, well. Guess I'm stuck with romance (which I love), although I usually do manage to throw in a few cute/funny scenes.
What is the last book you read that you would recommend?
I read all of Harlequin's Love Inspired Historical novels, so I don't want to leave out any of my fellow LIH authors. But I do have two wonderful trade paper books I'd like to recommend: Laurie Alice Eakes's
Lady in the Mist
(a wonderful romance set right before the War of 1812 broke out) and MaryLu Tyndall's
Surrender the Night
(an exciting adventure set in the same era). Both of these authors create some of the most memorable and compelling characters in fiction today.
What are you working on now?
In addition to promoting this book, I'm working on proposals for upcoming projects. I've written one Regency (coming out this June), and I want to jump into that era with both feet. I also have a story in mind about my Scots-Irish ancestors in the Carolinas in the mid-nineteenth century. Much research to do on that one, but it will be another exciting adventure.
Where else can readers find you online?
blog.louisemgouge.com
.
The book is available for online purchase through the following buttons:
CBD.com
Finally, what question would you like to ask my readers?
What draws you to a character in a book? Why do you like or not like him/her? I don't mean not liking a villain, but rather, why would you dislike a protagonist so much that you would stop reading the book? Must a character grab your favor on the first page, or are you willing to read a chapter or two and give her (or him) a chance to grow?
Thank you, Louise, for visiting with us and telling us about your novel.
Readers, Louise has offered to give a signed copy of her book to the winner of our drawing on Monday, April 11.
To enter, leave a comment below in answer to Louise's questions, above. "Please enter me" won't get you entered.
Leave your email address, in case you win, like so: trish[at]trishperry[dot]com.
Be sure to check out my interview with

Kim and Kayla Woodhouse,

below, and leave a comment at the bottom of the post to enter the drawing for a signed copy of their book.
Annoying legal disclaimer: drawings void where prohibited; open only to U.S. residents; the odds of winning depend upon the number of participants. See full disclaimer
HERE
.
Finally, take a look at all of the fantastic inspirational fiction releasing in April!
A Family for Faith
by
Missy Tippens
-- A Romance from Love Inspired. Even though Faith Hagin thinks she's content being just friends with Gabe Reynolds, spending time with him and his daughter Chelsea starts to feel like a fresh start at having a family. And their love may be the answer to everyone's prayers.
A Place to Belong
by
Linda Goodnight
-- Romance from Love Inspired. Faith and warm memories have helped widow Kitty Wainwright endure the loss of her husband. That's all she's ever needed…until she hires contractor Jace Carter to repair her motel.
Abigail's New Hope
by
Mary Ellis
-- A Romance from Harvest House. As an Amish midwife, Abigail Graber loves bringing babies into the world. But when a difficult delivery takes a devastating turn, she's is faced with some hard choices.
At the Captain's Command
by
Louise M. Gouge
-- A Historical from Love Inspired. A heroic British naval captain, son of an influential earl, dares to fall in love with a provincial American girl. Then he discovers her family's devastating secret.
Canyon Walls
by
Julie Jarnagin
-- A Romance from Barbour Heartsong Presents. Sunset Camp changed Cassie's life, and she is determined to keep it alive.
Chosen Ones
by
Eileen Rife
-- General Fiction from Oak Tara. While Maggie and Gavin Munsfield adjust to a new baby, missionary friends, Dan and Yvonne Pratt, experience the heartbreak of infertility and miscarriage. Will they find it in their hearts to accept an outcome so different than what they expected and hoped for?
Dare to be Different; From the Scenarios Series
by
Nicole O'Dell
-- Young Adult from Barbour. Each book in the series follows a character up to the point where she has to make an important, life-changing decision—then it's your turn to choose. Will your choices lead to a happy ending?
Delivered With Love
by
Sherry Kyle
-- General Fiction from Abingdon. An old love letter found in the glove compartment of a young woman's inherited 1972 Volkswagen propels her to leave her life in Los Angeles and go to the small town of Capitola, California. There her dream of finding the writer of the letter leads her on an unexpected journey that changes her life forever.
Diagnosis Death
by
Richard Mabry M.D.
-- A Thriller/Suspense from Abingdon. When Dr. Elena Gardner's comatose husband dies in the ICU while on life support, the whispers begin. More deaths turn the whispers into a shout: "Mercy killing." What is the dark secret that keeps Elena's lips sealed when she should be defending herself?
Fairer Than Morning
by
Rosslyn Elliott
-- A Romance from Thomas Nelson. A young woman and man haunted by the past seek love and freedom as they assist fugitives on the Underground Railroad.
Finally a Bride
by
Vickie McDonough
-- A Romance from Barbour. Will reporter Jacqueline Davis uncover his secrets before Noah Jeffers can capture her heart?
From Darkness Won
; Blood of Kings Book 3
by
Jill Williamson
-- A Fantasy from Marcher Lord Press. Achan and Vrell seek out their place in the coming war to push back Darkness for good.
Griselda Takes Flight
by
Joyce Magnin
-- General Fiction from Abingdon. Now that her sister, Agnes Sparrow, is comfortably dieting at the Greenbrier Nursing home, Griselda has time to fly—literally.
Kaydie
by
Penny Zeller
-- A Romance from Whitaker House. Kaydie Worthington builds a protective wall around herself that won't be easy to tear down. There's something about Kaydie that draws Jonah Dickenson to her and makes him question his decision to remain a bachelor.
Love Finds You on Prince Edward Island
by
Susan Page Davis
-- A Romance from Summerside Press. Molly Orlund is honored to serve as a maid where the Prince of Wales will be a guest. Peter Stark, an understeward in the royal party, is attracted to Molly, but an uncovered secret could change everything.
Oregon Weddings
by
Kathleen Kovach
-- A Romance from Barbour. An alpaca, a lost family treasure, and an ornithophobic actress all take center stage in these three stories of love and faith that are as eclectic as the state of Oregon itself.
Patchwork Dreams
by
Laura V. Hilton
-- Romance from Whitaker House.Becky Troyer has committed the ultimate sin, and finds herself on the edge of her Amish community; Jacob Miller believes he was sent to the Old Order Community in Missouri to help out a distant cousin--instead, he discovers he was part of an arranged swap.
People of the Book; Book 4 in the Extreme Devotion Series
by
Kathi Machias
-- General Fiction from New Hope. Farah lives in Riyadh, Saudi Arabia, with her family, and wants nothing more than to develop a deeper devotion to her Muslim faith. All goes well until the prophet Isa—Jesus—appears to her in a dream and calls her to Himself.
Risky Business; From the Scenarios Series
by
Nicole O'Dell
-- Young Adult from Barbour. Each book in the series follows a character up to the point where she has to make an important, life-changing decision—then it's your turn to choose. Will your choices lead to a happy ending?
Swept Away; From the Scenarios Series
by
Nicole O'Dell
-- Young Adult from Barbour. Each book in the series follows a character up to the point where she has to make an important, life-changing decision—then it's your turn to choose. Will your choices lead to a happy ending?
Tea for Two, Book 2 of the Tea With Millicent Series
by
Trish Perry
-- Romance from Harvest House. Zack Cooper tries his best to raise his children, but he's losing his grip on them. Tea Shop owner Milly Jewel has the perfect woman in mind to help Zack.
The Daughter's Walk
by
Jane Ann Kirkpatrick
-- General Fiction from Waterbrook/Multnomah. Based on a true story of a mother and daughter who walk across the country in 1896 and the consequences of the journey to both of their lives.
The Dawn of a Dream
by
Ann Shorey
-- General Fiction from Revell. She's embarking on a new life—but can the past truly be left behind?
The Deepest Waters
by
Dan Walsh
-- General Fiction from Revell. Inspired by a true story, The story weaves a tale full of action and suspense, and yet it is also an amazing love story that could only happen if miracles do come true.
The Lightkeeper's Ball
by
Colleen Coble
-- Olivia Stewart's sister, Eleanor, was engaged to Harrison Bennett, one of the nation's wealthiest men, who has since died. Now the pressure is on Olivia to take her place, despite her suspicions about Eleanor's fiancé.
The Sheriff's Sweetheart
by
Laurie Kingery
-- A Romance from Love Inspired. A down-on-his-luck gambler on the run from a dangerous enemy meets the richest girl in a small Texas town and turns his life around to become worthy of her.
The Unforgivable; Wounds of South America
, Book 1
by
Tessa Stockton
-- A Thriller/Suspense from Risen Books. Accused of the worst war crimes in the history of Argentina, Carlos Cornella is despised by a wounded nation…
Tomorrow's Garden
by
Amanda Cabot
-- Romance from Revell. Can Harriet Kirk and Lawrence Wood ever truly put the past behind them in order to find happiness?
Trail of Lies
by
Margaret Daley
-- A Thriller/Suspense from Love Inspired. As the mother of a beautiful daughter and the wife of a wealthy entrepreneur, Melora Hudson seemed happy. No one knew about the secrets hidden behind closed doors—secrets Melora was forced to keep.
Yukon Wedding
; Book 1, Alaskan Bride Series
by
Allie Pleiter
-- A Romance from Love Inspired. Widow Lana Bristow won't abandon the only home her son has ever known, even if it means wedding Mack Tanner, the man she blames for her husband's death.