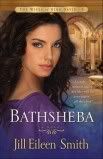 A single moment changed her life – will she ever regain all she's lost?
Before we chat with today's author, I want to announce that the winner of today's drawing for
Abigail's New Hope
, by Mary Ellis, is:
dianalflowers@ . . .
Congratulations! I'll contact you today for your snail mail address, and we'll get your book to you right away.
I encourage readers to keep commenting and/or subscribe at right (below my list of books) in order to participate in future book give-aways!
Now let's revisit novelist
Jill Eileen Smith
, author of
Bathsheba
(Revell, March 2011).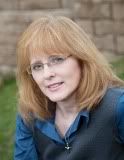 Jill Eileen Smith is the best-selling author of
Michal
and
Abigail
, books one and two in The Wives of King David series. She has more than twenty years of writing experience, and her writing has gathered acclaim in several contests. Her research into the lives of David's wives has taken her from the Bible to Israel, and she particularly enjoys learning how women lived in Old Testament times.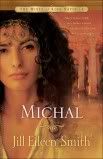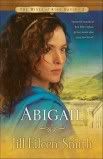 When she isn't writing, she enjoys spending time with her family; in person, over the webcam, or hopping a plane to fly across the country. She can often be found reading Christian fiction, testing new recipes, grabbing lunch with friends, or snuggling one or both of her two adorable cats. She lives with her family in southeast Michigan.
Please tell us five random things we might not know about you.
-- I love the ocean and the mountains, and if I could have a dream place to live it would be in a warm climate with a view of both.
-- I had a dog growing up but have owned cats ever since I got married.
-- I joined a water ballet team in high school.
-- I can sing the Hebrew alphabet, and someday hope to learn to speak the language.
-- I used to sing solos in church, attempted to write a few songs, and taught piano for several years.
Please tell us a bit more about the plot of Bathsheba.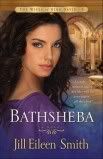 Bathsheba is a woman who longs for love. With her husband away fighting the king's wars, she battles encroaching loneliness–making it frighteningly easy to succumb to the advances of King David. Will one night of unbridled passion destroy everything she holds dear? Can she find forgiveness at the feet of the Almighty? Or has her sin separated her from God forever?
What is it about your lead character that will make your readers care about her?
Bathsheba is like a lot of people today who struggle with discontent or who make a wrong choice that leaves them with devastating consequences. Her effort to survive the loss and the emotion she expresses and endures, will hopefully resonant with readers. I hope readers will see how much like us the people of Scripture really were.
Why will readers enjoy your novel?
I hope they will enjoy
Bathsheba
for the characters, for the love story, for the emotion and drama and ultimately the hope of redemption and restoration, even when life goes terribly wrong. I loved writing this story. I hope that comes through to my readers.
If you were the casting director for the film version of your novel, who would play your lead roles?
Actually, I do cast my characters for each of my books. I make an Idea Board using real actors and actresses that are either Jewish or of Arab descent – depending on which role they play. Bathsheba on my Idea Board is Phoebe Cates.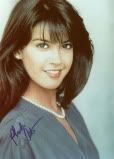 Amazingly, the picture of her that I sent to Revell came very close to the cover model they found to portray her!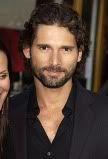 David – I picked Eric Bana - with a beard. (Though I don't think he is Jewish, he played a Jewish man in Steven Spielberg's
Munich
.) If I was truly casting the characters for film, I'm not sure I would pick the same people because I would trust the director, who would know acting better than I do, to make that decision.
How do you restart the creative juices when you feel a block coming on?
Research and prayer. Some first drafts come grindingly slow. When that happens, I dig out lots of research books, especially books with pictures so I can envision my characters at that loom or grindstone or in that goat's hair tent, etc. The more I know of the history and culture, the quicker I break through the block.
What is the last book you read that you would recommend?
The Same Kind of Different as Me
by Ron Hall and Denver Moore with Lynn Vincent–
I love true stories and fictional stories that seem true. In other words, a story that moves me, fiction or true, is one I am happy to recommend. This one made me cry, and that doesn't come easily!
What are you working on now?
The next series coming with Revell is The Wives of the Patriarchs.
Sarai
, book one, is in house now, and I am currently writing
Rebekah
, (working title), book two in the series.
Where else can readers find you online?
I have a website where I keep a regular blog:
www.jilleileensmith.com
.
The series has a website too with many special features:
www.thewivesofkingdavid.com
.
There are links to Facebook and Twitter on these sites.
The book is available for online purchase through the following buttons:
CBD.com
Finally, what question would you like to ask my readers?
What do you enjoy about biblical fiction?
Thank you, Jill, for visiting with us and telling us about your novel.
Readers, Jill has offered to give a signed copy of her book to the winner of our drawing on Thursday, March 10.
To enter, leave a comment below in answer to Jill's question, above. "Please enter me" won't get you entered.
Leave your email address, in case you win, like so: trish[at]trishperry[dot]com.
Be sure to check out my post about Unforgettable, below, and leave an appropriate comment under the post to be entered in a drawing for three signed copies of the book.
Annoying legal disclaimer: drawings void where prohibited; open only to U.S. residents; the odds of winning depend upon the number of participants. See full disclaimer
HERE
.
Finally, take a look at some of the fantastic Inspirational fiction releasing this month!
1.
A Bond Never Broken
by
Judith Miller
-- A Historical from Bethany House. For many years, Ilsa Redlich has helped her parents run a hotel in South Amana, but as the United States enters the Great War, she can feel her world changing.
2.
A Cowboy's Touch
by
Denise Hunter
-- Romance from Thomas Nelson. Will the secrets Abigail Jones brought with her to Moose Creek, Montana separate her from Wade Ryan, the cowboy who finally captured her heart?
3.
A Gentleman's Homecoming
by
Ruth Axtell Morren
-- A Historical Romance from Love Inspired (formerly Steeple Hill). It's been six years since Luke Travis has seen his native England...and his son, Sam. But his hopes for a joyful reunion are shattered when he learns that Sam wants nothing to do with him. There's one ray of hope--Luke's former sister-in-law, Bobbie Gardner.
4.
A Heart Most Worthy
by
Siri Mitchell
-- A Historical from Bethany House. Three beauties each long to break free of their obligations and embrace the American dream--and their chance for love. But the ways of the heart are difficult to discern at times.
5.
Among the Magnoilias
by
Diane Ashley
and
Aaron McCarver
-- A Historical from Barbour Heartsong Presents. In spite of the love she sees between her parents, Abigail LeGrand is determined never to marry. Nathan Pierce is desperate to hide his past. Will Abigail and Nathan accept each other's love and respect, or will they stubbornly cling to the fears that threaten to keep them apart?
6.
Bathsheba: A Novel; The Wives of King David Series, Book 3
by
Jill Eileen Smith
-- General Fiction from Revell. Will one night of unbridled passion destroy everything Bathsheba holds dear? Can she find forgiveness at the feet of the Almighty? Or has her sin separated her from God—and David—forever?
7.
Blood Ransom
by
Lisa Harris
-- A Thriller/Suspense from Zondervan. Deep in the heart of Africa, two American lives are about to change forever.
8.
Code of Justice
by
Liz Johnson
-- A Thriller/Suspense from Love Inspired (formerly Steeple Hill). Heather Sloan is willing to risk her life to find her sister's killer—but her code of justice could cost her the chance to win Jeremy Latham's love.
9.
Face of Danger
by
Valerie Hansen
-- Mystery from Love Inspired (formerly Steeple Hill). Giving murder victims a face is forensic artist Paige Bryant's speciality. She can always put the pieces together. But her work turns dangerous when Texas Ranger Cade Jarvis brings her a special project related to the notorious Lions of Texas gang.
10.
In The Shadow of Evil
by
Robin Caroll
-- A Thriller/Suspense from B & H Publishing. Amidst the layers of unethical practices, supply shortages, and excess murders, a top Louisiana homicide detective loses his heart to a charitable contractor while uncovering a secret about his tragic past.
11.
Jersey Brides
by
Laurie Alice Eakes
-- A Romance from Barbour. Riches Become the catalyst for love in New Jersey. Issues of wealth and status have three nineteenth-century women tied in knots.
12.
Love Amid the Ashes
by
Mesu Andrews
-- General Fiction from Revell. When scandal and murder rock Dinah's life, the daughter of the great patriarch Jacob is sent away to Job's household. After Job's own world comes crashing down, Dinah finds herself drawn to this great man brought low. What will she risk to fight for his survival?
13.
Secret Place
by
Leslie J. Sherrod
-- General Fiction from Urban Christian (Kensington). When desperation leads to homicide, can healing, freedom - and faith - be found?
14.
Springtime of the Spirit
by
Maureen Lang
-- A Historical from Tyndale House. The winter of an unjust war is over. A springtime of the spirit awaits.
15.
Surrender the Night
by
MaryLu Tyndall
-- Romance from Barbour. A timid American farm girl at the mercy of the enemy. . . A wounded British sailor driven into hiding. . . Both are about to change the course of history forever.
16.
The Artist's Grandmother
by
Robin Bayne
-- General Fiction from White Rose. When Megan bids on her grandfather's painting, the last thing she expects is to be outbid by Michael Kirk, her first love.
17.
The Map Across Time; Book 2, Gates of Heaven Series
by
C. S. Lakin
-- Fantasy from AMG-Living Ink Books. An epic fairy tale that shows how God uses the simple, weak, inconsequential of the world to accomplish his great purposes.
18.
The Proper Wife
by
Winnie Griggs
-- A Historical from Love Inspired (formerly Steeple Hill). Eli Reynolds knows what he wants in a wife, and the flighty Texas girl couldn't be further from the mark.
19.
Yesterday's Tomorrow
by
Catherine West
-- Romance from Oak Tara. Set in the backdrop of the Vietnam War, Kristin Taylor and Luke Maddox must decide if they're willing to set aside selfish ambition for the love that seems to have ambushed them and captured their hearts.