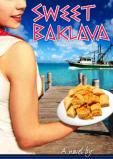 Paula Andrews longs to establish roots, but the man she loves, Nick Papadopoulos, needs to fly.
Before we chat with today's author, I want to announce that the winners of today's drawing for three copies of the devotional,
Delight Yourself in the Lord...Even on Bad Hair Days
, are:
vernetlh@ . . .
barbjan10@ . . .
margie@ . . .
Congratulations! I'll contact each of you today for your snail mail address, and we'll get your book to you right away.
I encourage readers to keep commenting and/or subscribe at right (below my list of books) in order to participate in future book give-aways!
Now let's meet novelist
Debby Mayne
, author of
Sweet Baklava
, Abingdon Press, March 2011.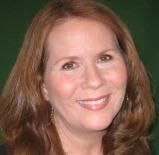 Debby Mayne and her husband Wally have two grown daughters, Alison and Lauren, a son-in-law Jason, and a granddaughter named Emma.
Debby has published more than 25 books and novellas, 400 short stories and articles, hundreds of articles for the web, and a slew of devotions for women. She has also worked as managing editor of a national health magazine, product information writer for HSN, a creative writing instructor for Long Ridge Writers Group, and a copy editor and proofreader for several book publishers. For the past seven years, she has judged the Writers Digest Annual Competition, Short-Short Contest, and Self-Published Book Competition.
Three of Debby's books have been voted top ten favorites by the Heartsong Presents book club, and she was in the top ten favorite Heartsong favorite authors in 2009. Three of her novellas were in anthologies that made the CBA bestseller list. Her 2009 Summerside release,
Love Finds You in Treasure Island
,
Florida
, received 4-1/2 stars from
Romantic Times Magazine
and was named a top pick for July 2009.
Please tell us a bit more about the plot of Sweet Baklava.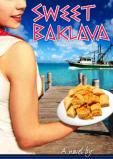 Paula Andrews has finally found her niche in life, with only one thing missing—true love. She loves the stability she has found in Tarpon Springs, Florida, where she owns a soap and candle shop.
When Nick, the heartthrob of her life, returns home on military leave, she sees that he has no desire to join his family in the Greek community where the men work on the sponge docks and the women bake. However, without each other, their lives seem incomplete. His romantic family tempts her with her favorite Greek cuisine, including her absolute favorite—Baklava!
What is it about your lead character that will make your readers care about her?
My heroine, Paula Andrews, grew up in an unstable home after the divorce of her parents. Although her mother supported her materially, Paula had to find other ways to provide for her own emotional needs. The family-oriented Greek community of Tarpon Springs, Florida, was the perfect place for Paula to immerse herself, and she decided this was where she needed to stay.
Why will readers enjoy your novel?
I offer a story that appears light and sweet on the surface, with a variety of emotional turning points that run deep. I've included a bunch of Greek recipes that have all been tested (yum!) and a list of facts about the fascinating town of Tarpon Springs.
If you were the casting director for the film version of your novel, who would play your lead roles?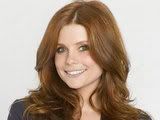 I think Joanna Garcia Swisher from the TV sitcom
Better with You
would make a good Paula. She's pretty, goofy, sensitive and smart (in real life).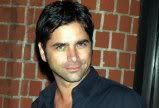 I think John Stamos (shortened from family name Stamatopoulos) would be the perfect choice for Nick, even though in real life he's a tad older than Nick. He's Greek, handsome, kind, and a wonderful actor who has already won the hearts of millions of women.
How do you restart the creative juices when you feel a block coming on?
I go for a walk—one mile for small scene issues, two miles for transitional problems, and three miles for anything more difficult. The fresh air and exercise almost always "unstick" my creativity.
What is the last book you read that you would recommend?
I can't just name one book because I read so much. I love any book that enables me to relate to some aspect of the main character. Some of my favorite recent books include
Always the Baker Never the Bride
by Sandra Bricker,
The Perfect Blend
by Trish Perry, and
Bikini Car Wash
by Pamela Morsi. Sandra's books always make me laugh with witty dialogue and scenes.
The Perfect Blend
offers the perfect blend of romance, humor, and angst.
Bikini Car Wash
has a heroine who gives up everything for her family and winds up having to defend herself when she does what she thinks she has to do to make a living. The common factor with all these books/authors is an unforced, natural humor.
Thanks for that compliment, Debby!

What are you working on now?
I'm finishing the last of a series of books for Heartsong Presents set in the Mennonite community of Pinecraft in Sarasota, Florida.
Shades of the Past
will be out this spring.
Trusting Her Heart
and
Unlikely Match
are scheduled to be released in fall and winter of this year.
Where else can readers find you online?
I can be found at
www.debbymayne.blogspot.com
, and Debby Tisdale Mayne on Facebook.
The book is available for online purchase through the following buttons:
CBD.com
Finally, what question would you like to ask my readers?
What helps you decide which books to buy? Do you make your decision based on word of mouth, back cover blurb, or the first few pages of the book? Okay, so that's more than one question, but I really want to know.
In a romance, what is the most important trait a heroine can have to make you sympathize with her?
I want the heroine to have something I can relate to on a personal level, with a combination of heroic traits and imperfections.
Readers, I was happy to endorse
Sweet Baklava
. Here is how the novel impressed me:
When you read Debby Mayne's contemporary romance,
Sweet Baklava
, you'll appreciate more than the endurance of true love. You'll also recognize the value of unconditional family love, as you find yourself involved with families who practice it and families who don't. Through it all is the sense that our patient trust in God will eventually unveil our most favorable paths in life, no matter what seems to stand in our way. A sweet romance, a feel-good ending, and a surprise cache of yummy Greek recipes at the book's end? I'm sold!
Thank you, Debby, for visiting with us and telling us about your novel.
Readers, Debby has offered to give a signed copy of her book to the winner of our drawing on Monday, March 21.
To enter, leave a comment below in answer to Debby's questions, above. "Please enter me" won't get you entered.
Leave your email address, in case you win, like so: trish[at]trishperry[dot]com.
Be sure to check out my interview with

Lauraine Snelling,

and leave a comment at the bottom of the post to enter the drawing for her novel.
And see my interview with

Laurie Alice Eakes,

and leave a comment at the bottom of the post to enter the drawing for her novella collection, Jersey Brides.
Annoying legal disclaimer: drawings void where prohibited; open only to U.S. residents; the odds of winning depend upon the number of participants. See full disclaimer
HERE
.