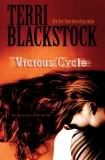 When fifteen-year-old Lance Covington finds an abandoned baby in the backseat of a car, he knows she's the newborn daughter of a meth addict he's been trying to help. But when police arrest him for kidnapping, Lance is thrust into a criminal world of baby trafficking and drug abuse.
Before we chat with today's author, I want to announce that the winner of today's drawing for
A Dad of His Own
, by Gail Gaymer Martin, is:
onepilgrim86@ . . .
Congratulations! I'll contact you today for your snail mail address, and we'll get your book to you right away.
I encourage readers to keep commenting and/or subscribe at right (below my list of books) in order to participate in future book give-aways!
Now let's meet novelist
Terri Blackstock
, author of
Vicious Cycle
(Zondervan, February 2011).
Terri Blackstock has sold over six million books worldwide and is a New York Times bestseller. She is the award-winning author of
Predator
and
Intervention
, as well as series such as Cape Refuge, Newpointe 911, the SunCoast Chronicles, and the Restoration Series.
Please tell us five random things we might not know about you.
-- I was raised in the Air Force.
-- I lived in the Netherlands from the ages of five to nine.
-- For my first job I worked as a clown at shopping centers, giving away balloons and signing people up for gym memberships.
-- My first published work was at the age of twelve—a poem about the Vietnam war in my local newspaper.
-- I come from a family of five red-heads.
I'm
really
struggling to picture you in a clown costume, Terri.

Please tell us a bit more about the plot of
Vicious Cycle
.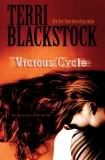 When fifteen-year-old Lance Covington finds an abandoned baby in the backseat of a car, he knows she's the newborn daughter of a meth addict he's been trying to help. But when police arrest him for kidnapping, Lance is thrust into a criminal world of baby trafficking and drug abuse.
His mother, Barbara, looks for help from Kent Harlan—the man whom she secretly, reluctantly loves and who once helped rescue her daughter from a mess of her own. Kent flies to her aid and begins the impossible work of getting Lance out of trouble, protecting a baby who has no home, and finding help for a teenage mother hiding behind her lies.
In this latest novel of suspense and family loyalty, bestselling author Terri Blackstock offers a harrowing look at drug addiction, human trafficking, and the devastating choices that can change lives forever.
What is it about your lead character that will make your readers care about him?
Fifteen year old Lance was in the first book in the Intervention Series. In
Intervention
, he helps his mother search for his drug-addicted sister when she goes missing. By the time of
Vicious Cycle
, a year later, he feels he's learned enough about addiction to help a crystal meth addict he knows from school. Lance is funny and means well, but his good intentions sometimes get him into a lot of trouble. I hope readers will enjoy seeing more of him.
Why will readers enjoy your novel?
I think the reason the first book in this series was so successful was that it struck a chord with so many families dealing with drug addiction.
Vicious Cycle
deals with crystal meth addiction, which is becoming more and more pervasive in our society. I think it will help them have more compassion for people caught up in that lifestyle, and will give them a glimpse into the lives of people caught in bondage. I wrote it to be a page-turner, so I hope they'll enjoy puzzling through the plot and anticipating what might happen next.
I saw the film,
Winter's Bone,
a month ago. It's about the backwoods manufacture of crystal meth. Such a dark world, from source to user. I have no doubt you've struck a chord, as you say.

If you were the casting director for the film version of your novel, who would play your lead roles?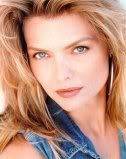 In the roles of Barbara Covington and Kent Harlan, I'd cast Michelle Pfeiffer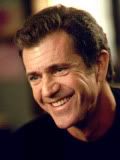 and Mel Gibson.
I can't think of who I'd cast for the teen characters, Lance, Emily or Jordan. I have pictures of them that I refer to often, but they're clipped from photography web sites and aren't famous people.
If you could change one thing about the Inspirational fiction industry, what would you change?
I wish there were more Christian stores that reported to the
New York Times
so that all of our fiction could compete with the best-selling secular books. In the past, none of our Christian book store sales were counted. To make the
NYT
list, you had to have stellar sales in the secular stores. But in the last few months, a couple of the Christian chains announced that they are going to be reporting their sales. That's a major breakthrough, and it's because the
New York Times
recognizes that Christian books are selling very well.
What an exciting trend! I hope they follow through.

What is the last book you read that you would recommend?
I'm currently reading
The Corruptible
by Mark Mynheir. I recommend it because he's a former homicide detective and you can see that in his stories and characters. He's one of my new favorites. I don't think this book will be out for a few months, but I'd recommend his other books, too.
What are you working on now?
I'm working on the editing right now for a book that will release in the fall, called
Shadow in Serenity
. It's about a con artist who comes to the little town of Serenity, Texas, with the intention of fleecing the town, but he meets a woman who has him figured out from the beginning, because she used to be a con artist herself. It's a little different from what I usually do, but I think my readers will have fun reading this. I'm also working on the third book in the Intervention Series, but I don't have a title for that one yet.
Where else can readers find you online?
They can find me at
www.terriblackstock.com
, or on Facebook
facebook.com/AuthorTerriBlackstock
or Twitter
www.twitter.com/terriblackstock
or YouTube
www.youtube.com/terriblackstock
.
The book is available for online purchase through the following buttons:
CBD.com
Finally, what question would you like to ask my readers?
Do you prefer reading ebooks, audiobooks, or physical books, and why?
Thank you, Terri, for visiting with us and telling us about your novel.
Readers, Terri has offered to give a signed copy of her book to the winner of our drawing on Monday, February 28.
To enter, leave a comment below in answer to Terri's question, above. "Please enter me" won't get you entered.
Leave your email address, in case you win, like so: trish[at]trishperry[dot]com.
Be sure to check out my interview with

Maureen Lang

below, and leave a comment under her interview to be entered in a drawing for a signed copy of her book.
Annoying legal disclaimer: drawings void where prohibited; open only to U.S. residents; the odds of winning depend upon the number of participants. See full disclaimer
HERE
.